Boston Breaks A February Temperature Record For The 2nd Day In A Row
For the second day in a row, Boston has broken a February temperature record.
On Wednesday afternoon, the city hit 71 degrees at Logan Airport, smashing the previous high for Feb. 21, 63 degrees, which had been set back in 1906.
Boston's temperature also hit 70 on Tuesday, setting a new record for Feb. 20.
Prior to this week, there had only been two days ever recorded in which temperatures hit 70 in Boston in February. One of those two days was in 2017.
The warm Wednesday — amid school vacation week — led to an odd scene: T-shirts on a busy ice skating rink at Frog Pond, on the Boston Common.
"The place was packed all day long," said John Schaub, the pond's general manager. "I mean, this is perfect weather to skate in. Not perfect weather to hold ice, but we're doing the best we can and everything's good so far."
Other locations were even warmer Wednesday. WBUR meteorologist Dave Epstein said temperatures hit 80 degrees in Fitchburg -- a new state record for a February high temperature. The old record was 76 degrees, he said.
It was also T-shirt weather atop Mount Washington, where temps rose to 48 degrees, tying a record for the warmest reading during meteorological winter.
The stretch of record warmth is set to end Thursday when, yes, it may snow a bit.
Here's how the global temperature map looks for Feb. 21, with a mass of warmer-than-average air over the East Coast — and colder air behind it: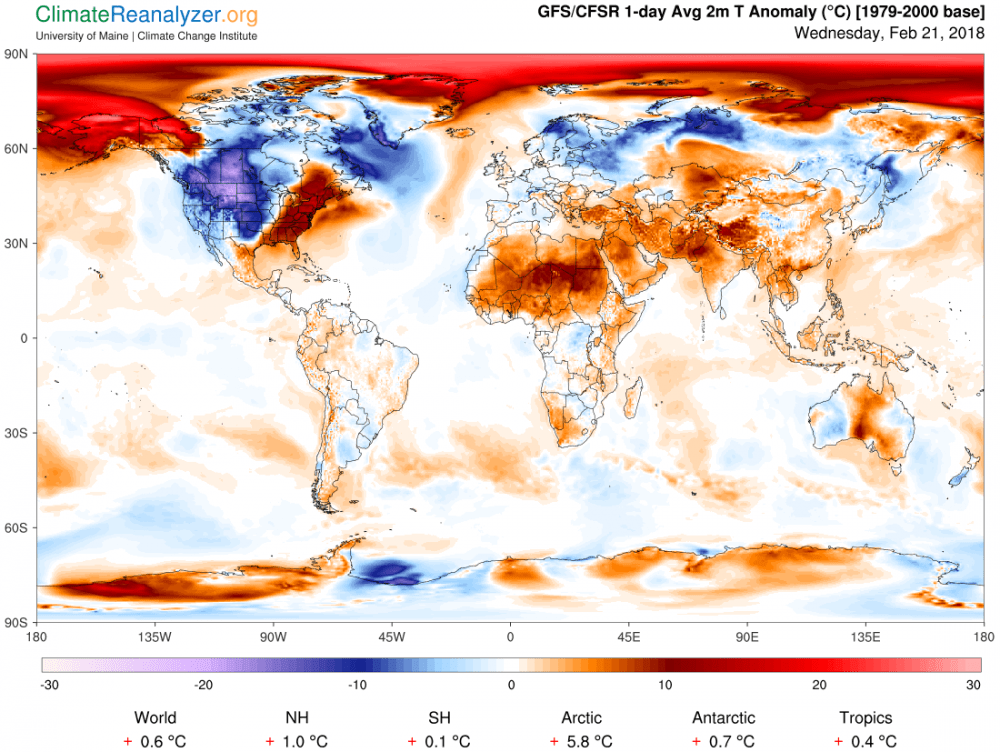 An individual weather pattern is distinct from climate trends, but Boston's average annual temperatures have -- along with the rest of the globe — been rising for decades.
Click on "Boston" on this interactive chart to see the city's warming trend:
With reporting by WBUR's Newscast Unit
This article was originally published on February 21, 2018.