Remembered As 'Gentle Giant,' Mass. House Lawmaker From Western Mass. Dies
Northampton Rep. Peter Kocot, who has served in the Legislature since 2002, has died, according to the House Speaker's office.
The death of the 61-year-old lawmaker came as a surprise to many in the House, and no immediate details on the cause of his death were available. Some of his colleagues took to social media to share their condolences early Thursday afternoon.
House Speaker Robert DeLeo sent an email to House members informing them of Kocot's death.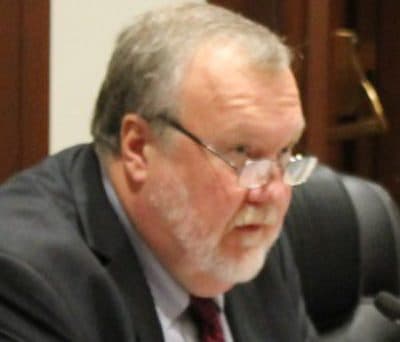 "It is with profound sadness that I write to notify you that our dear friend and colleague Peter Kocot passed away this morning," DeLeo wrote in a short message. "Chairman Kocot was one of the most kind, decent and selfless individuals that I have had the pleasure to know. Our prayers are with Peter's wife, Shauneen, his children and extended family and his staff."
Rep. Paul Donato (D-Medford), who joined the Legislature with Kocot in the 2001-2002 session, said Kocot had been ill and unable to attend some meetings on Beacon Hill recently. Donato remembered Kocot as "mild-mannered, intelligent."
"I think if you were to describe him, he was a gentle giant," said Donato. "It's a loss to that entire area up there."
Kocot often shared with his State House colleagues fresh corn and squash from farms in his district, Donato said. Kocot's First Hampshire District covers Hatfield, Northampton, Southampton, Westhampton and Montgomery.
"I am absolutely incredibly saddened," Donato said.
DeLeo said he would share details of funeral arrangements as they become available.
Kocot was the House chair of the Committee on Health Care Financing, a panel that has been working on major health care legislation.
"Wow. Chairman Peter Kocot? No way. Wow. Sad news. May you Rest In Peace my friend. The commonwealth just lost a champion," tweeted Rep. Evandro Carvalho.
"I'm grieving right now and don't have more to say than that Peter was incredible, a force for good in Massachusetts, and everyone will feel this loss," Rep. Solomon Goldstein-Rose wrote on Facebook.
The Pioneer Valley Planning Commission tweeted: "Simply put, Rep. Kocot was a man who went to work everyday to make the lives of those who called the Valley and the Commonwealth home better. His efforts will never be forgotten and he will be missed greatly."
Prior to holding elected office, Kocot was a longtime staff member of former House Majority Leader William Nagle of Northampton. He ran for the seat after Nagle resigned to become clerk magistrate of the Ware District Court.