Population Of Invasive Winter Moths Harming Trees Hits Record Low In Mass.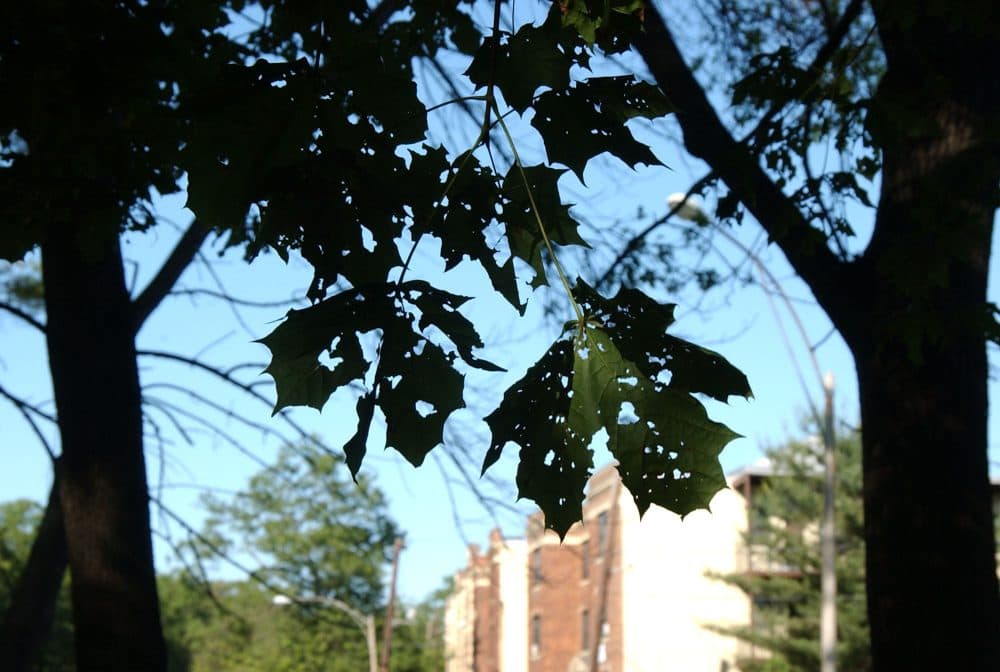 This article is more than 2 years old.
Experts say the number of winter moths damaging trees in New England has fallen after years of growth.
Heather Faubert, a research assistant at the University of Rhode Island, tells The Westerly Sun "very few" acres were defoliated by the invasive insect last year.
University of Massachusetts Amherst professor Joseph Elkinton says the population has hit a record low in Massachusetts.
Elkinton's lab has released a parasitic fly at numerous locations throughout southern New England in an effort to control the winter moth population, but researchers say the growth of natural predators might account for much of the species' decline.
Connecticut state entomologist Kirby Stafford says other pests continue to cause defoliation and widespread gypsy moth damage has eclipsed the effect of winter moths.
The Westerly Sun reports that the moths are native to Europe and began their scourge on Massachusetts trees in the 1990s.
Winter moth caterpillars crawl into feed on budding tree leaves, and moth-damaged leaves have a "ragged appearance" when fully opened, the newspaper added.