With Recreational Pot Coming, Cannabis Panel Sets Policy To Ensure Supply For Medical Patients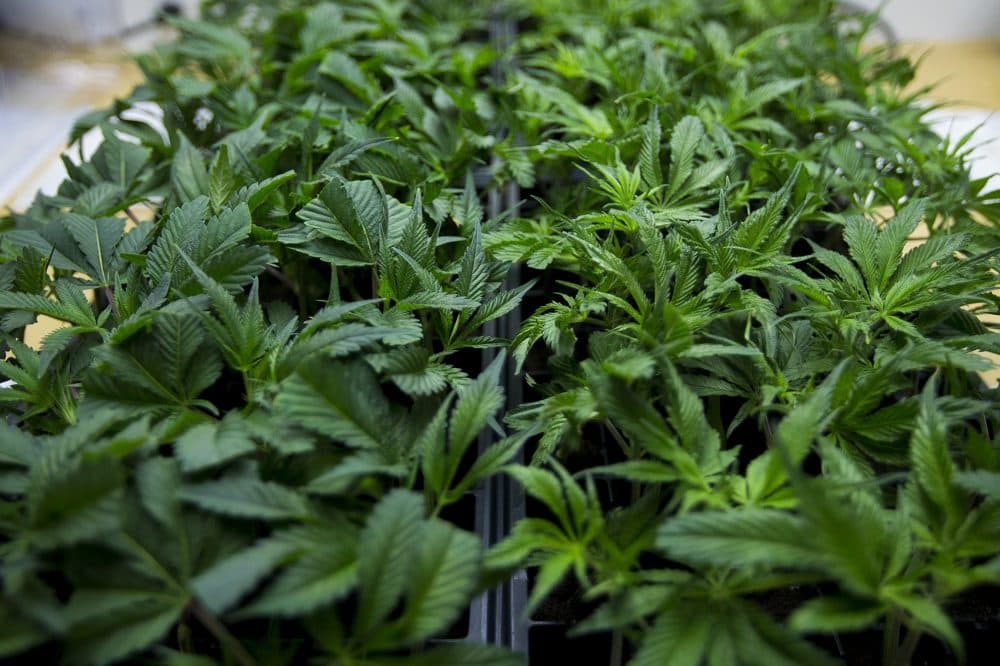 This article is more than 4 years old.
Massachusetts' Cannabis Control Commission is taking steps to ensure there won't be a run on marijuana products grown for medical patients when recreational pot sales begin in July.
Registered medical marijuana patients had feared their supply would get sold in the adult-use market once many medical dispensaries start serving recreational clients this July.
But the Cannabis Control Commission agreed Tuesday that those dispensaries must set aside 35 percent of their product, or a six-month average of their medical marijuana sales, for registered patients.
"The concern was that without very explicit requirements, there could be a diversion of existing supply to recreational [consumers]," said Cannabis Control Commission Chairman Steven Hoffman. "The devil will be in the details, but we agreed to draft regulations to require that medical dispensaries that add a retail license ensure an adequate supply."
Many marijuana patients said they were pleased by the policy.
"It helps patients feel more assured that this issue will be taken seriously, and that as time goes on, these companies are going to be held to having a certain supply set aside for the patients," said Jeremiah MacKinnon, a board advisor for the Massachusetts Patient Advocacy Alliance, a cannabis patient advocacy group.
Existing licensed medical marijuana dispensaries in Massachusetts are expected to be the first to offer retail sales to adults as of July 1.
A representative of the dispensaries said ensuring an adequate supply is a legitimate concern.
"Obviously, we want to take care of our patients, and we look forward to working with the commission to come up with a solution for all dispensaries," said David Torrisi, executive director of the Commonwealth Dispensary Association.
The Cannabis Control Commission has been spending this week revisiting policies that are the basis for regulations that will govern the new, legal marijuana industry in Massachusetts.
The regulations must be in place by mid-March. The commission will begin accepting license applications for cannabis businesses on April 1.