Forecast: Chilly And Blustery Weather Follows Major Nor'easter
07:16
Play
This article is more than 1 year old.
The big nor'easter continues to spin out in the Atlantic and we will feel its influence over the next several days.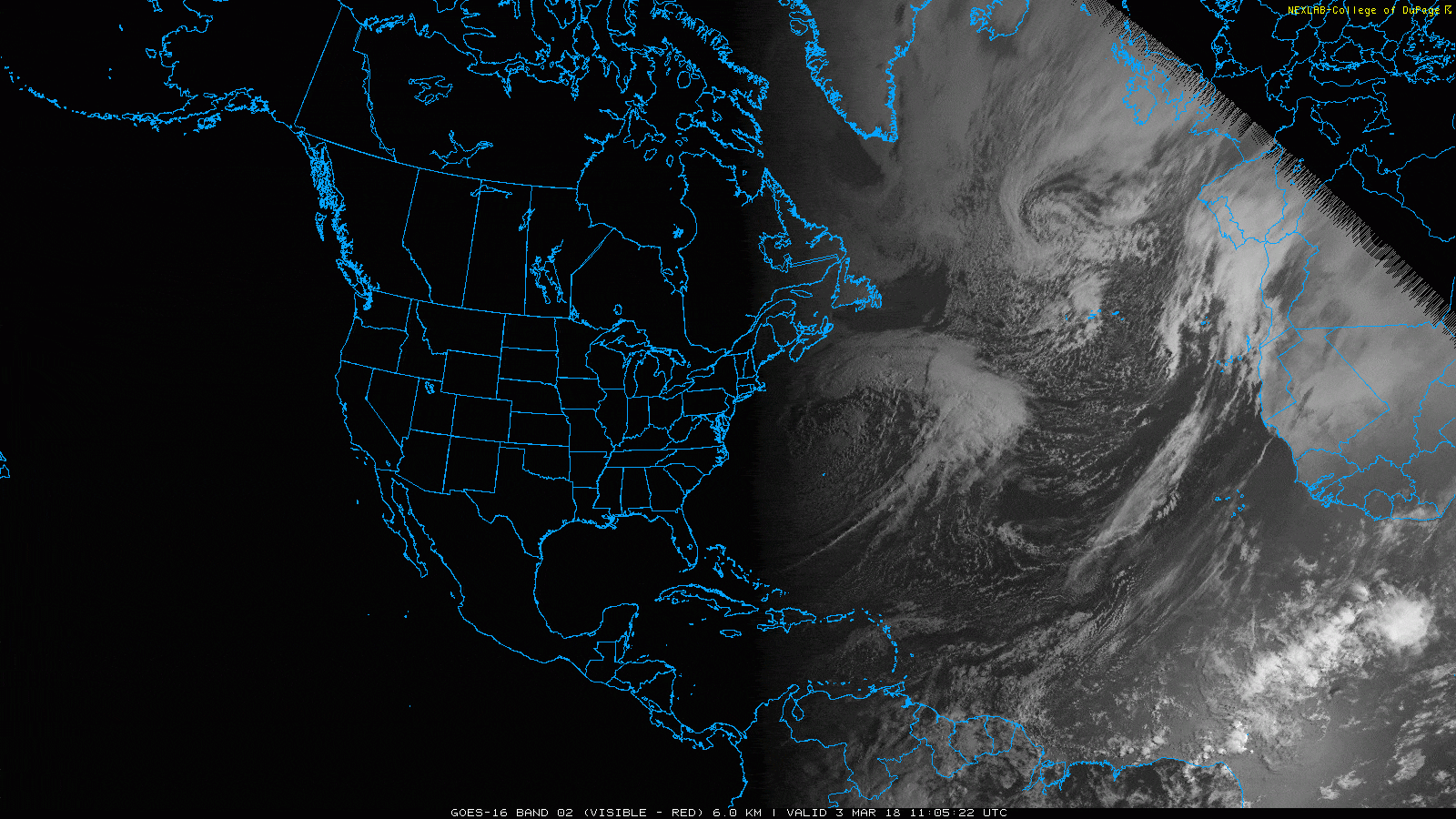 Depending on when you read this, the high tide Saturday afternoon may or may not have already occurred but it is not expected to be as bad as what we saw yesterday. That said, there will be moderate to perhaps some major flooding across the coastline of Massachusetts. Even in Boston I expect there to be some road closures and water spilling over sea walls in places. The subsequent high tides will feature some minor flooding but we are done with the major stuff after this afternoon.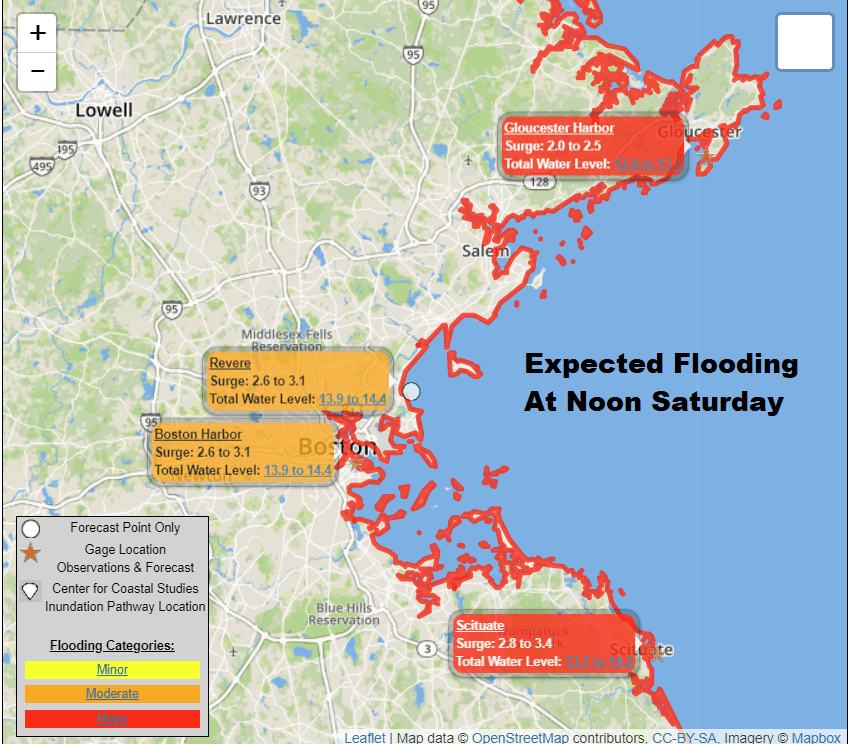 The atmosphere is in a blocking pattern and while the storm is quite far out to sea, it's so large that it may spend back a little bit of moisture tomorrow night in the form of some light snow. This means a coating to a couple of inches of snow is possible when you get up Monday morning. Although the storm will back up a little bit, it's not going to have a dramatic impact on the region.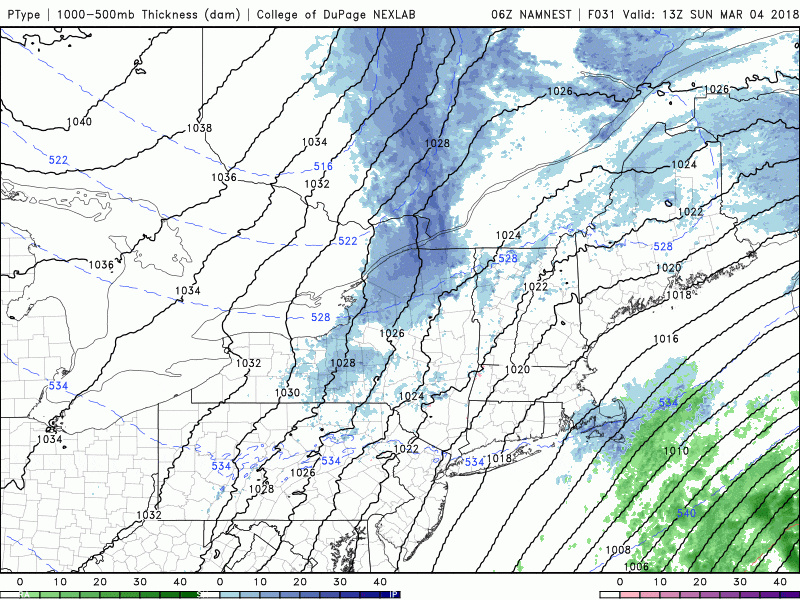 We enjoyed spring-like conditions for much of February, but that is now history and the first couple of weeks of March are going to feature seasonably chilly temperatures mostly in the upper 30s to mid-40s.  This comes along with another chance of a storm system on Wednesday. This particular storm could bring more rain or snow, but it is not likely to be nearly as strong as the one we just experienced.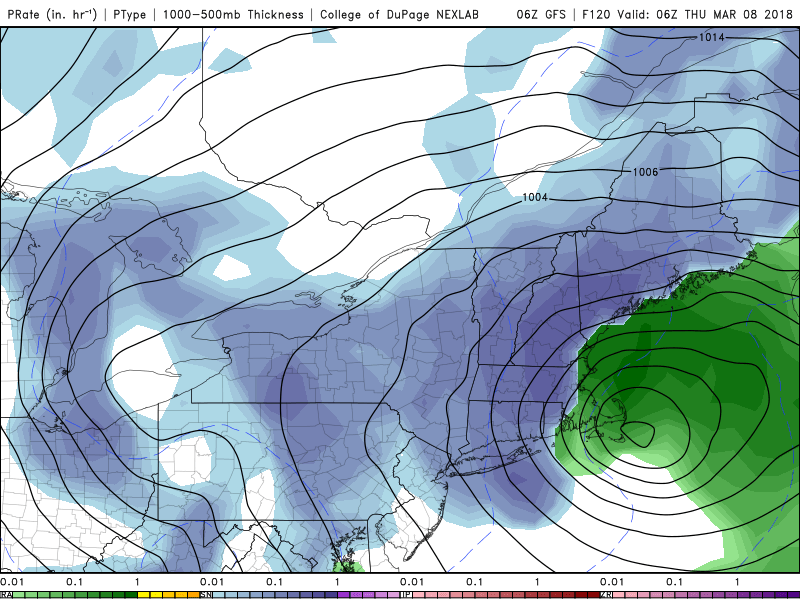 A Storm's History
Looking back at what occurred yesterday, the wind was certainly one of the most notable features with many places reaching speeds over 70 miles an hour and a few spots over Cape Cod and the islands exceeded 90 miles an hour. Two to three inches of rain was common, but there were a couple of places in the 4 to 5 in category. Snowfall was insignificant for most of the region, although a few of the higher elevations of Berkshire County and Eastern New York did experience over a foot of snow. The wind and the coastal flooding will be what most of us remember from this particular nor'easter.
You can follow my updates here and on Twitter @growingwisdom.
---
Saturday: Cloudy, some early showers or some wet snow. Highs 38-43, windy.
Saturday Night: Chilly with clouds and a few rain or snow showers possible.  Lows 30-35.
Sunday: Partly cloudy, chilly. A period of snow at night is possible. Highs around 40.
Monday and Tuesday: Partly sunny. Highs near 40.