After A Storm Wrecks Their Home, A Family Struggles To Piece Themselves Back Together
04:23
Play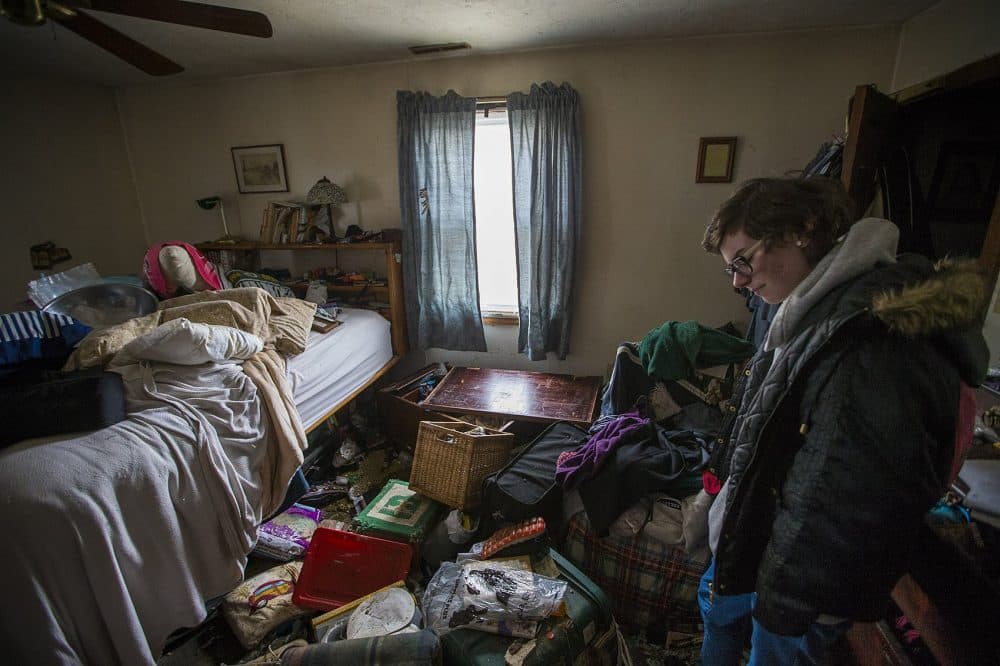 This article is more than 3 years old.
Tuesday afternoon was a placid one on the Quincy shore, birds chirping and waves lapping at the seawall.
But the scattered appliances strewn across the ground, the empty homes with falling shingles and stone walls, and the nose of a car sticking out from the marsh all tell a different story.
Last week, the seaside neighborhood near Houghs Neck turned into an apocalypse. A fierce nor'easter slammed the South Shore, flooding neighborhoods and damaging homes.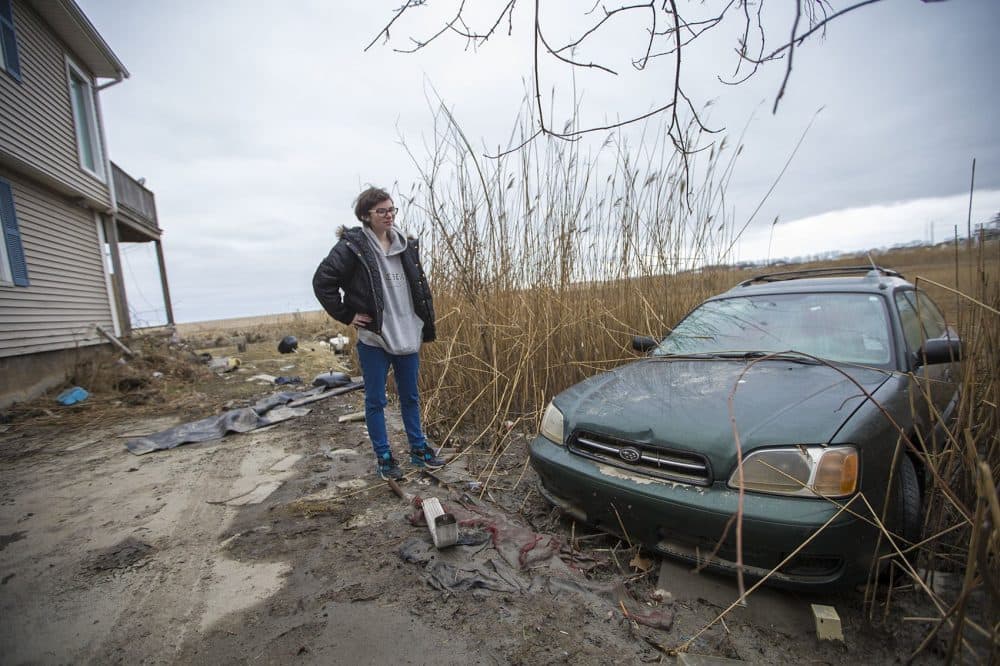 Taylor Fenton, 17, and her family, already dealing with a lot, are now picking up the pieces of what was left of their home after the storm.
She lives in the Quincy home with several elderly family members, as well as her 6-year-old brother, who has autism, and her boyfriend.
"When we were upstairs there was a big window you can see out and [my relatives] were watching their life floating away into the marsh — pictures, albums, books, everything," she said.
The floodwaters ruined nearly everything on the first floor of the two-story house — where her aunt and uncle's room was.
"I just feel heartbroken for my aunt and uncle because this was their everything," she said.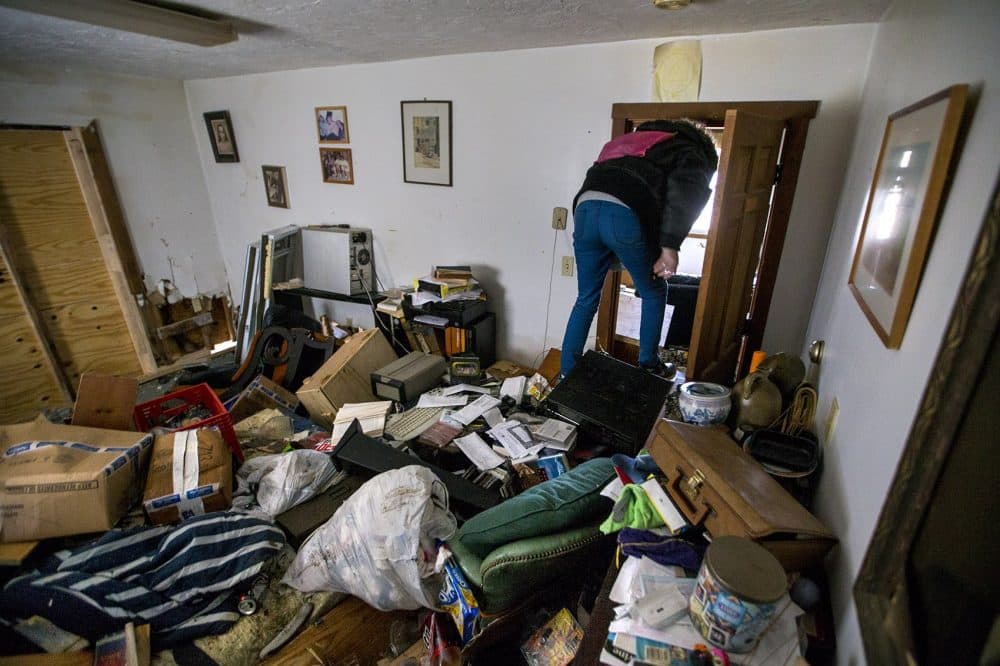 The family's home of 25 years is a stone's throw from the ocean, separated by a marsh and a seawall. Every year brings storms, and warnings from authorities, but Taylor said there was nothing to indicate this time would be any more worse than the last.
First responders rescued the seven people living in the house. The question of where to go next was complicated — Fenton's brother is in her grandmother's custody, and they had to decide where he would go. And he is not supposed to be with his mother, a recovering opioid addict whose home is located near the notorious "Methadone Mile" in Boston's South End.
On Monday, the family says officials from the Department of Children and Families came to the home and took the boy into custody.
But in the crisis of a storm, making a quick decision at an emergency shelter, Taylor said it never occurred to her to leave her brother with her elderly grandmother, and three other seniors.
Confidentiality laws prohibit DCF from disclosing details in any case. Agency officials told WBUR protecting children is the department's top priority. And further, that children are taken into custody only when DCF and the courts determine their safety is at immediate risk.
At the Best Western hotel in Quincy, Taylor and her grandmother, Gail Fenton, sat with Taylor's boyfriend and talked about the aftermath of the storm.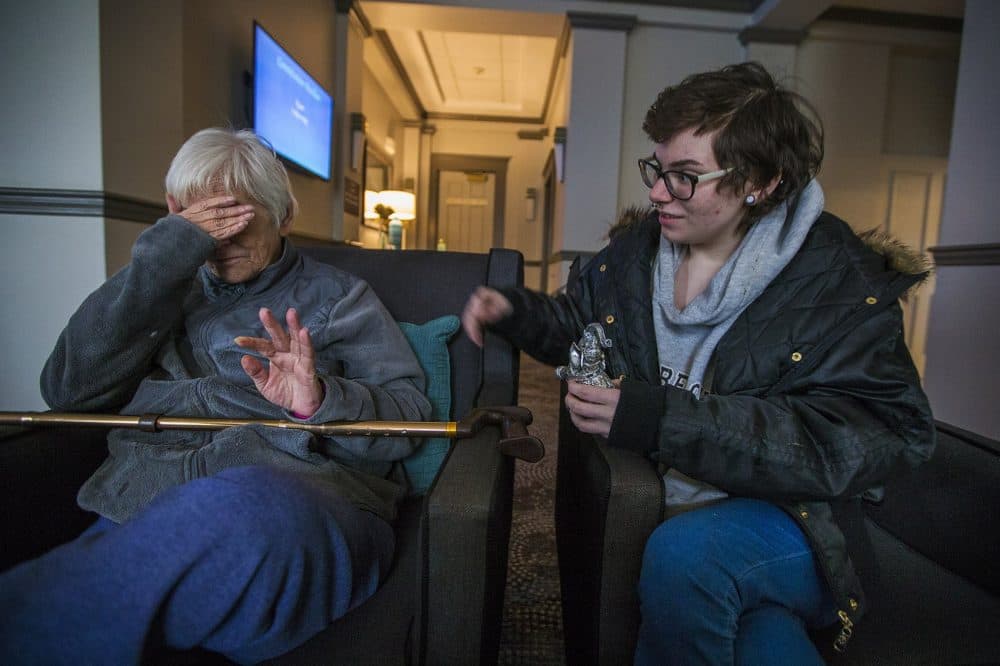 Gail Fenton, the guardian of her two grandchildren, said it was her decision to send the 6-year-old to their mother's place.
"Because I figured it was the safest place for him to be under the circumstances, we didn't know where we were gonna go, we didn't know anything... And he was scared to death," she said.
Despite the chaos, Taylor and Gail are both trying to keep the family together. Taylor is about to turn 18, and she says she will try to get guardianship of her brother.
Her grandmother said Taylor is already one of her brother's primary caretakers.
"She would get up at 6 every morning, get him dressed, ready for school, waited for the school bus … and then she'd get herself ready to go to school. … She's just No. 1," she says.
With the neighborhood still in disarray, Gail Fenton said she'd get her grandson and bring him home — wherever "home" is.
This segment aired on March 7, 2018.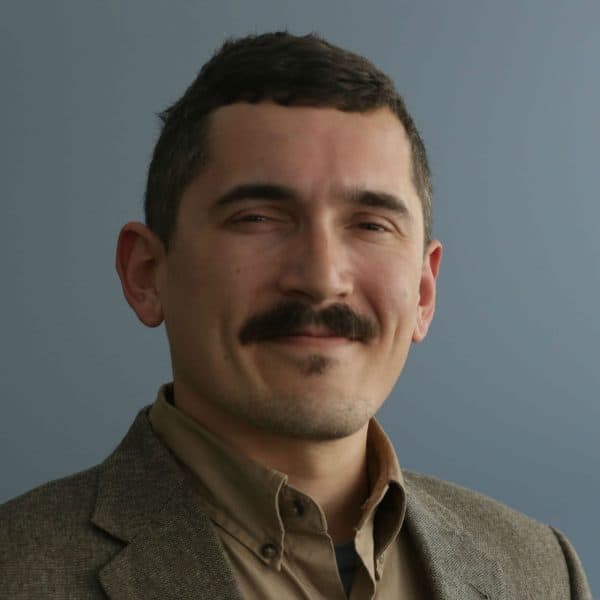 Simón Rios Reporter
Simón Ríos is an award-winning bilingual reporter in WBUR's newsroom.