Widespread Power Outages After Latest Nor'easter Moves Through
The second nor'easter in a week has left hundreds of thousands of customers without power statewide.
As of 5:45 p.m. Thursday, about 300,000 customers were without power, mostly in central and northeastern Massachusetts.
Utilities say it will take several days to restore electricity to everyone in the state.
"With the heavy, wet snow and the winds, trees and limbs have come down and damaged our systems to the point where in some cases, we're going to totally need to rebuild sections of the local electric system," said Eversource spokesman Mike Durand.
The storm brought heavy rain and snow to the state. Rain in eastern Massachusetts switched to snow overnight. More than 6 inches of snow fell on Boston's Logan Airport as of 1 p.m.
Central and western Massachusetts got more snow. Worcester's airport had 16 inches as of 1 p.m., and some places in the Berkshires got 2 feet of snow.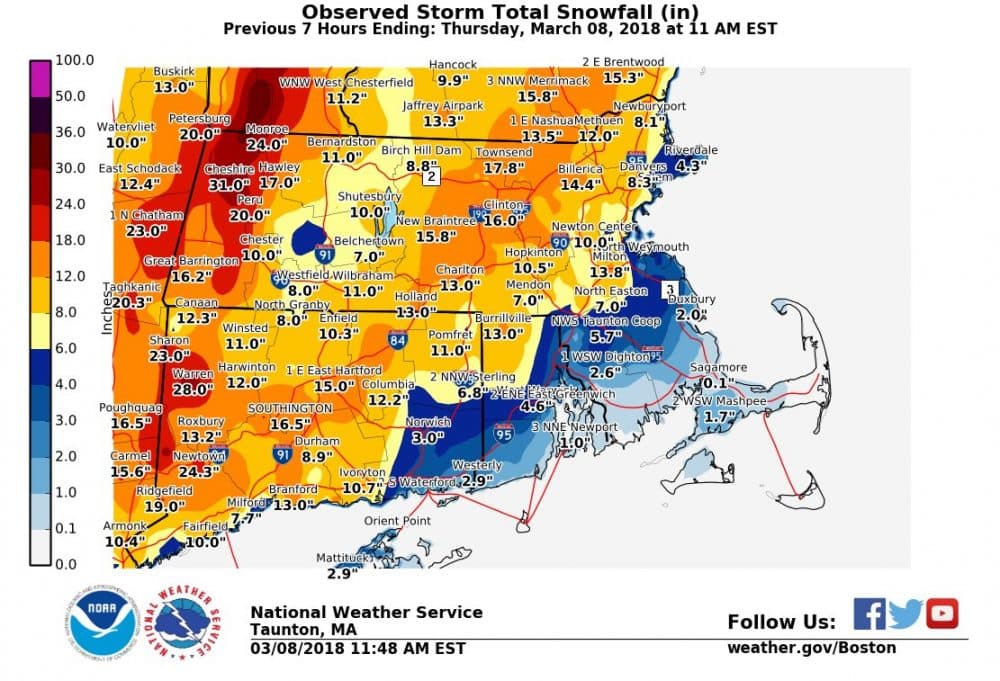 The snow led to school cancellations in many districts, including Boston, and made for a messy commute into Boston on Thursday morning.
The state Department of Transportation said the HOV lane on I-93 between Boston and Quincy would be closed for the afternoon commute on Thursday to allow for ongoing cleanup efforts.
Several trains on the Lowell and Haverhill commuter rail lines were cancelled for the Thursday evening commute:
A couple of other commuter rail lines had delays Thursday afternoon.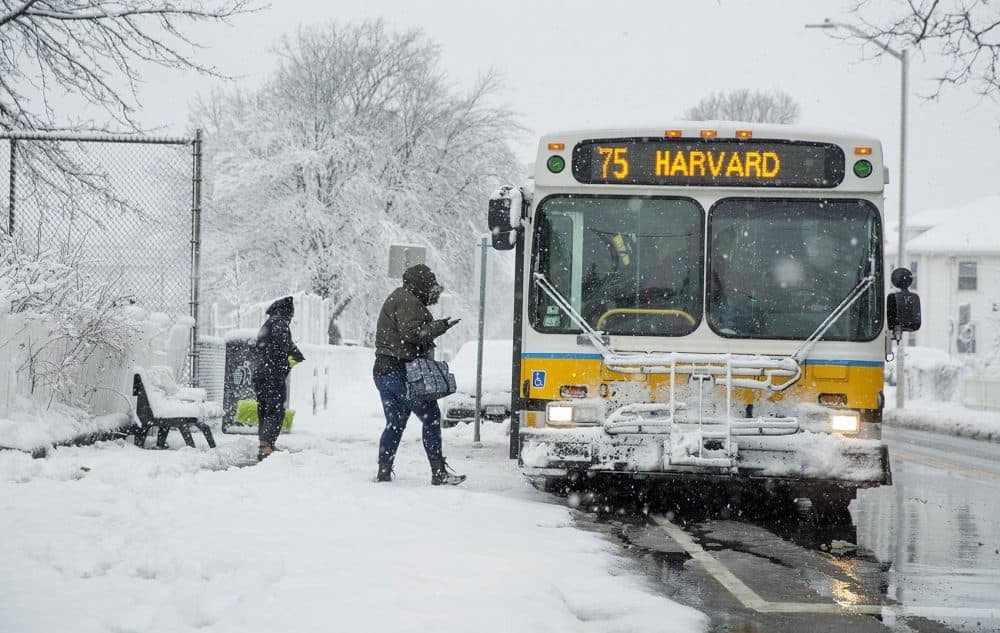 This article was originally published on March 08, 2018.