Forecast: Snow Lingers This Morning, Better Weather This Weekend
This article is more than 4 years old.
The nor'easter is now moving into the Gulf of Maine and there is still a little bit of backlash snow across Essex, northern Middlesex and parts of Suffolk counties this morning.
Because these areas are closer to the low pressure system, the snow will linger for a few hours, probably up until late morning or early afternoon. There could still be an additional inch or two but as the morning progresses, the roads will tend to stay wet once they are treated.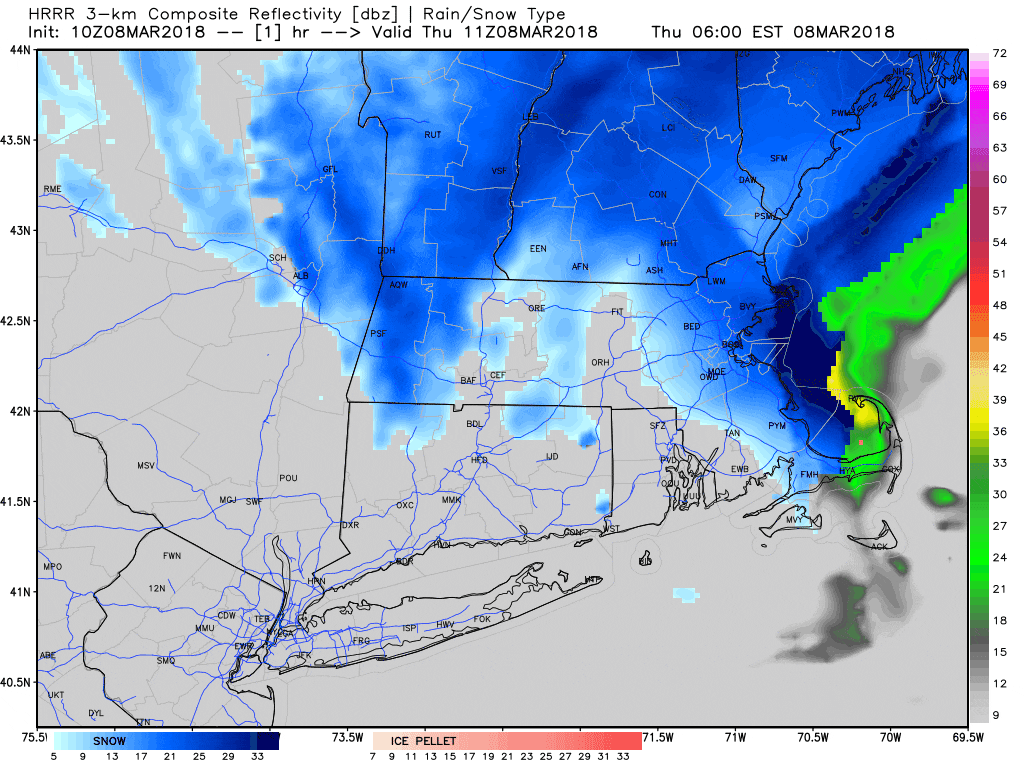 The storm basically performed as expected. I, like most forecasters, was of course very unsure about where that rain/snow line would set up, but during the morning yesterday it became quite clear that the snow would move into the eastern sections of the state, including Boston.
Indeed most areas in the east saw about 6 to 8 inches. These numbers rose to more than a foot in Worcester County and parts of northern Franklin County. The numbers below are early observations and will be updated throughout the day as more information comes in, but it gives you an idea of who received what in terms of snowfall.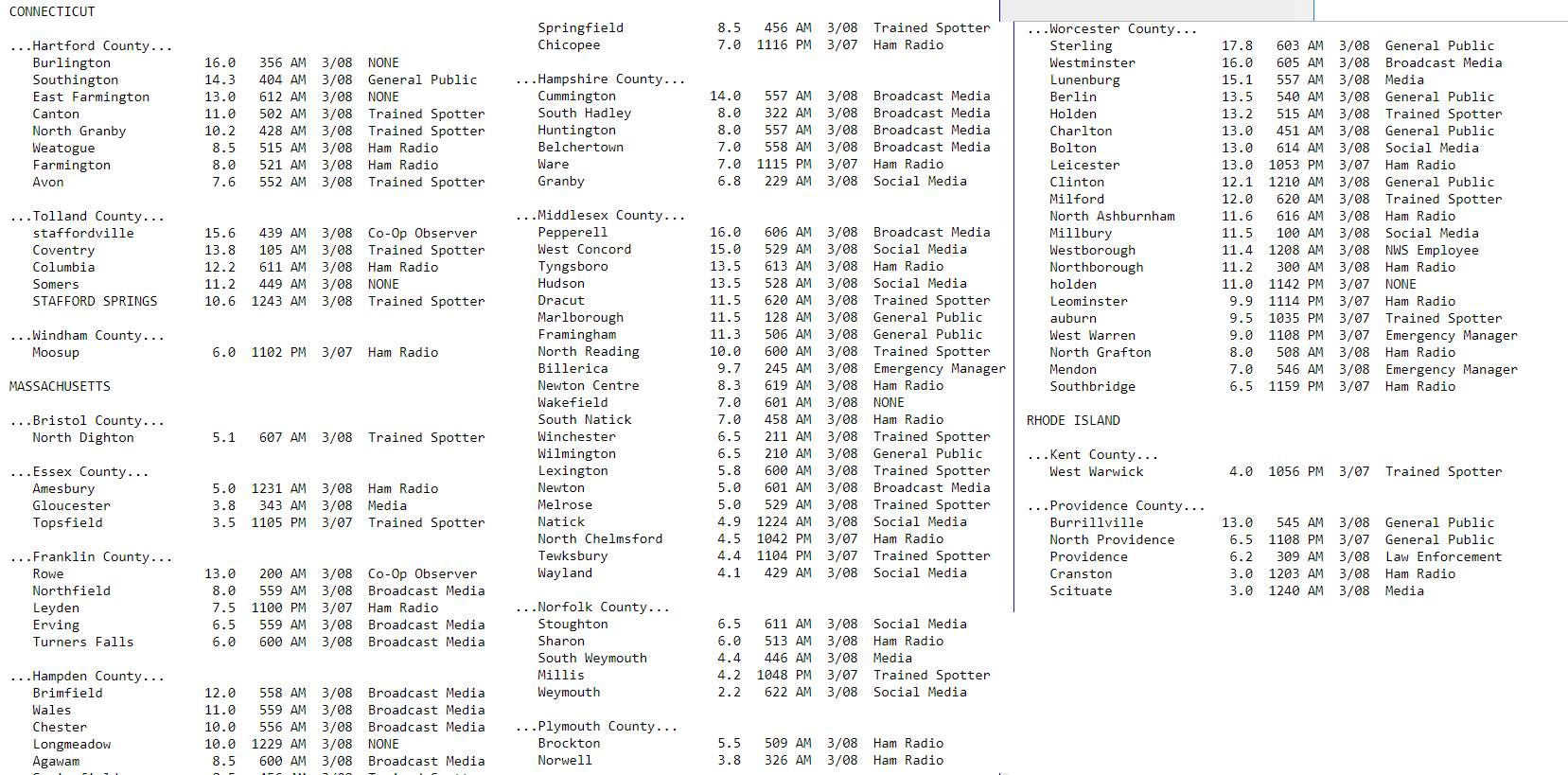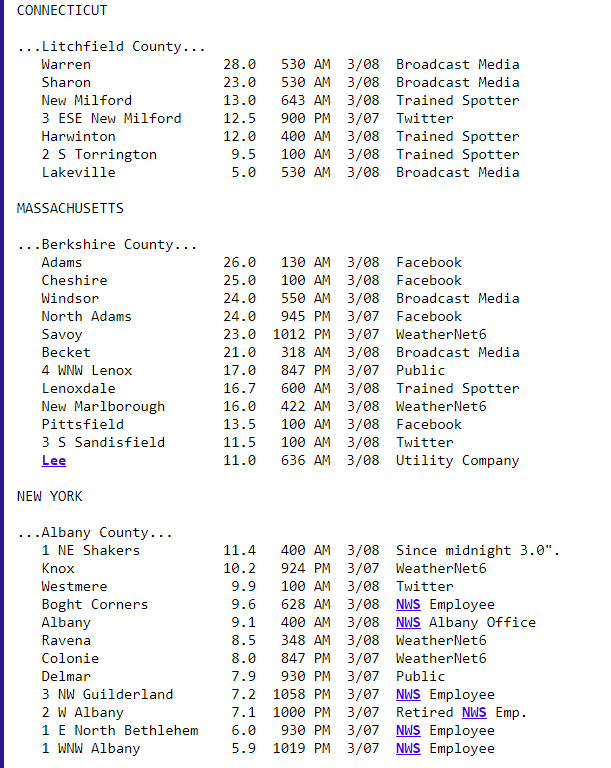 Next Few Days
Once the snow ends, the next several days look dry and seasonably chilly.
There could be a couple of rain showers Friday during the afternoon, but the actual weekend is looking like we'll see a blend of clouds and sunshine and temperatures in the upper 30s to mid-40s north to south.
Another Nor'easter Possible
The next storm system that could affect us would do so sometime late Monday or Tuesday, but there's also the possibility the storm stays far enough offshore to limit the impact to southern New England. It's definitely something that will need to be watched, as it could bring significant precipitation and wind back to the area.
Stay tuned to the latest forecasts — I will have a better idea later on in the weekend.
You can follow my updates here and on Twitter @growingwisdom.
---
Thursday: Snow ending over eastern areas by noon, clouds elsewhere. Highs in the upper-30s to near 40.
Thursday Night: Clouds and some breaks. Watch for icy spots to develop. Lows in the mid-20s to around freezing.
Friday: Chilly with some sunshine, but a lot of clouds, may shower. Highs 38-43.
Saturday: Partly sunny. Pleasant. Highs 40-45.
Sunday: Sunshine and clouds. Highs in the mid-40s.
Monday: Cloudy, may snow or rain. Highs 35-40.