MBTA Eyeing Fare Increases In July 2019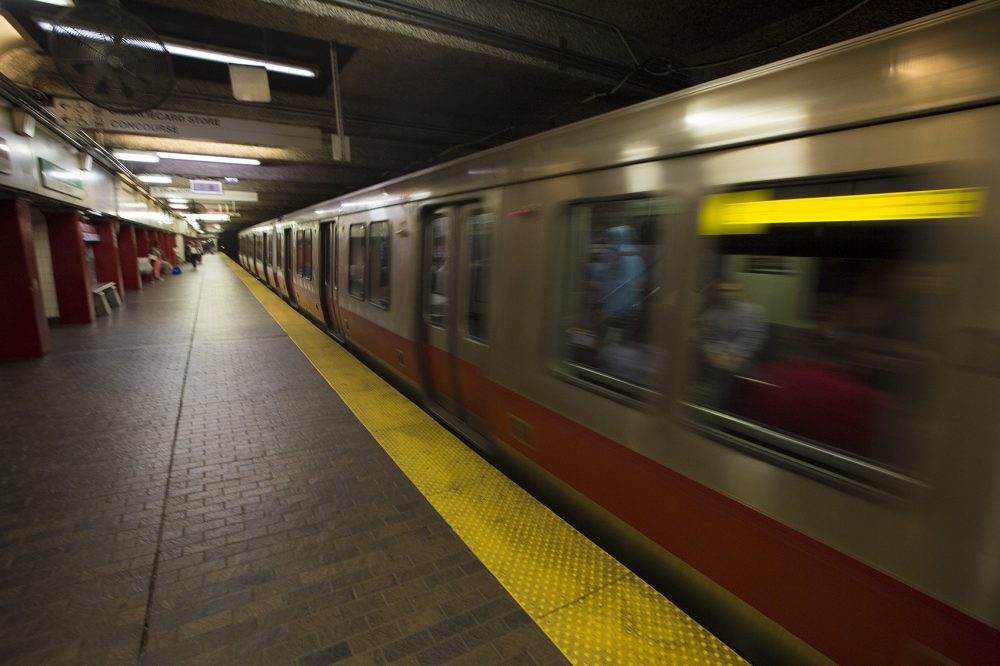 This article is more than 1 year old.
MBTA officials are unveiling a fiscal 2019 budget Monday, with board member Michael Abramo calling it "aggressive, but achievable." The budget will be released next week to the MBTA Advisory Board.
As in previous years, the MBTA is struggling to close a mismatch between projected spending and revenues, according to a budget presentation delivered late Monday morning in Boston.
An MBTA finance official told the MBTA Control Board the agency has "deferred a fare increase" until July 2019.
To avoid $27 million in new costs, the agency is also pursuing "legislative relief" to delay plans to move employees off capital and onto operating budgets. Funding payroll through capital spending means the costs of employee expenses paid off over many years, and public officials for years have been trying to move away from the practice.
Control board member Steve Poftak, mentioning the fare hike would come three years after the last one, said that such increases should "happen regularly at a modest rate."
Transportation Secretary Stephanie Pollack agreed, saying "modest but regular" fare increases are warranted.
The MBTA believes it can generate $7 million in new revenue from a "parking fee revision" and $6 million in additional advertising revenue next fiscal year. Poftak said advertising revenue does not impact riders and he hopes the agency can exceed its new ad revenue target next year.