Photos: Mass. Residents Cope With Heavy Snow Again, With Boston In The Bullseye Of A Blizzard
This article is more than 5 years old.
The third nor'easter in a span of two weeks has blanketed Massachusetts with heavy, wet snow. Some places, including Boston, are expected to see up to 18 inches before the storm settles down.
The storm, which was officially declared a blizzard in Boston by the early afternoon, also brought fierce winds that contributed to widespread outages in many communities, especially in southeastern Mass., as well as Cape Cod and the Islands.
Our photographers and reporters headed into the storm to capture how residents across the state were coping with yet another early March winter walloping.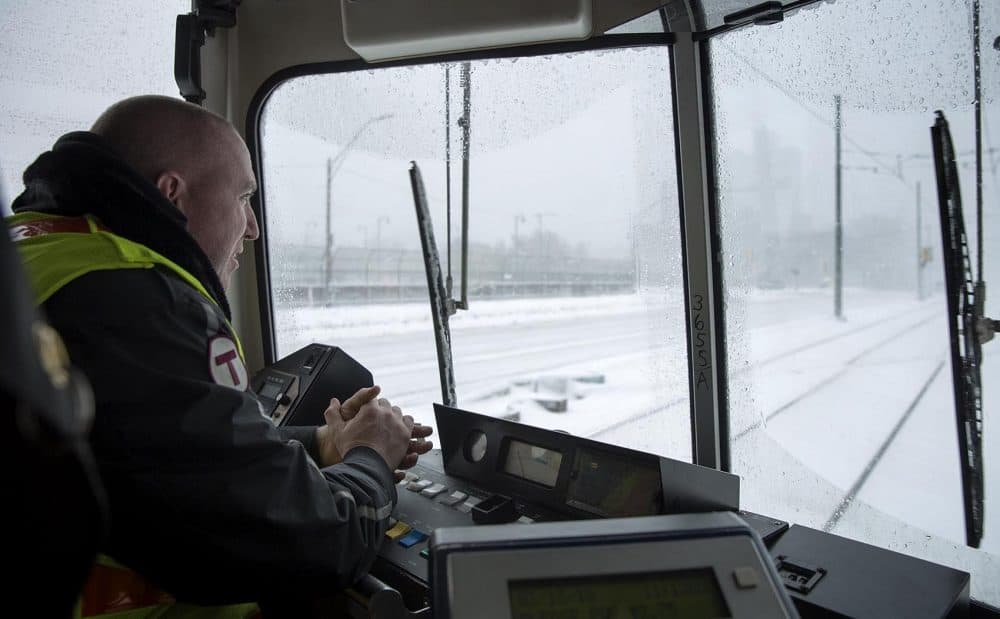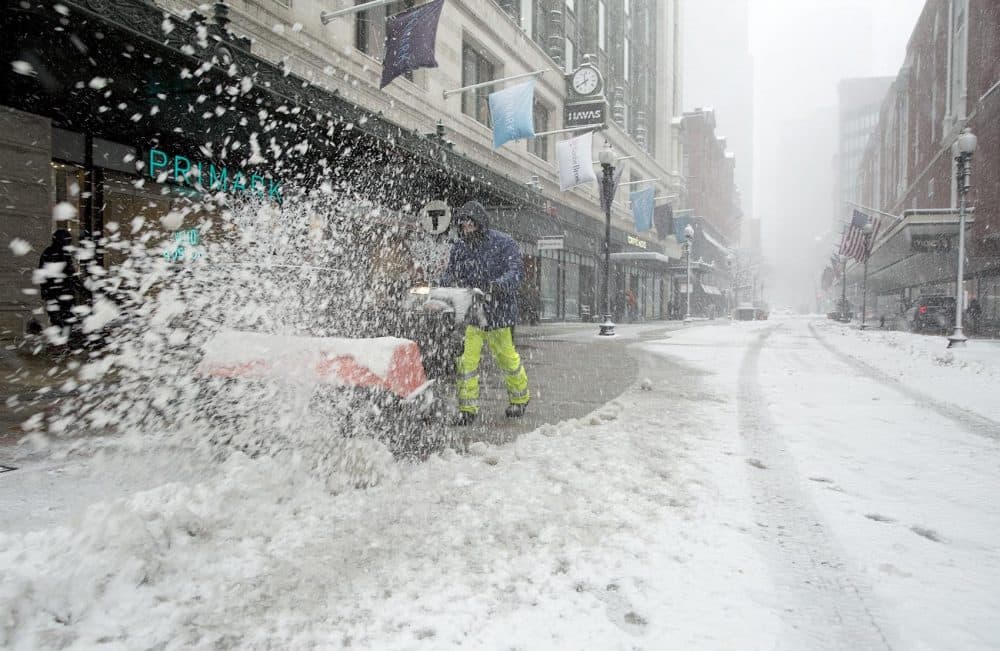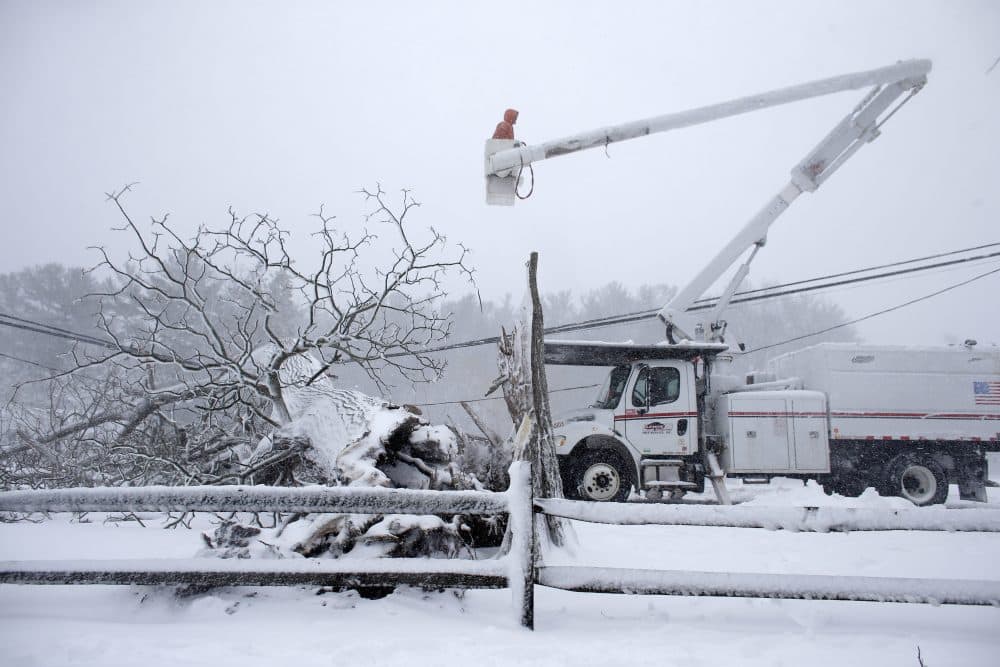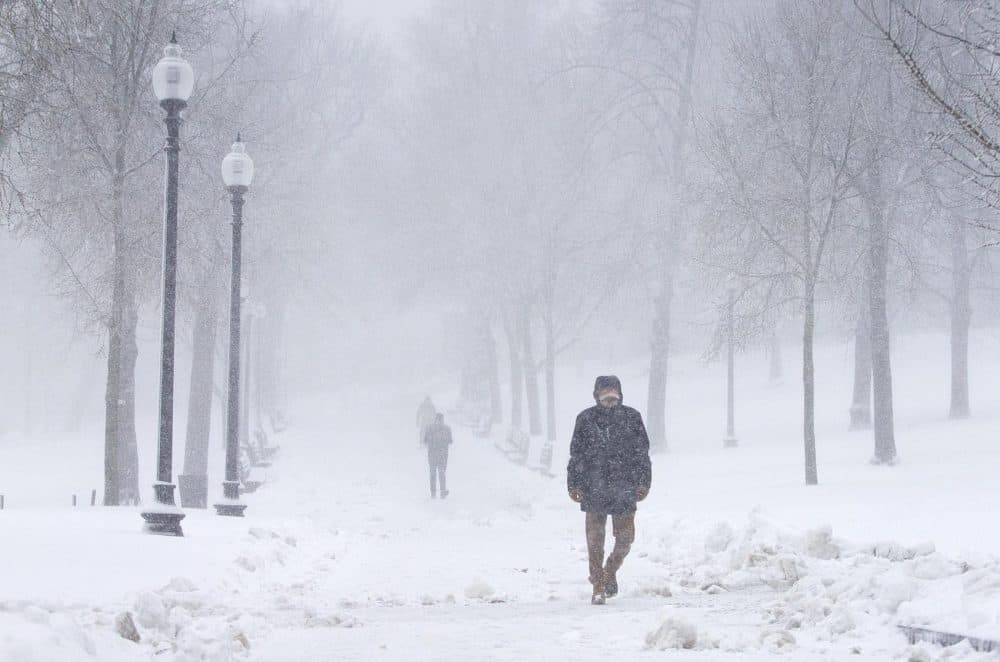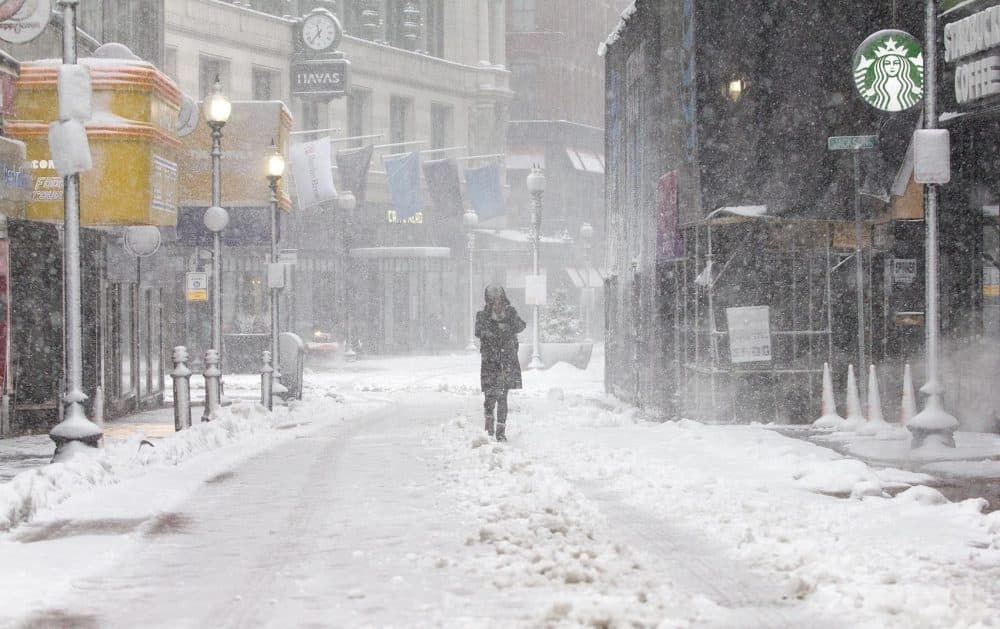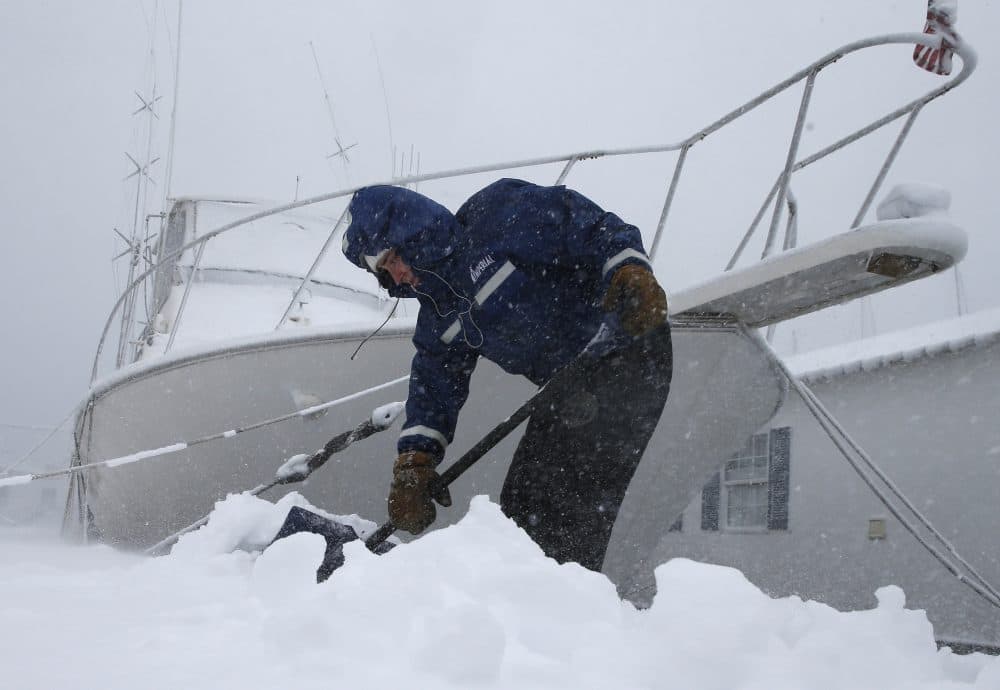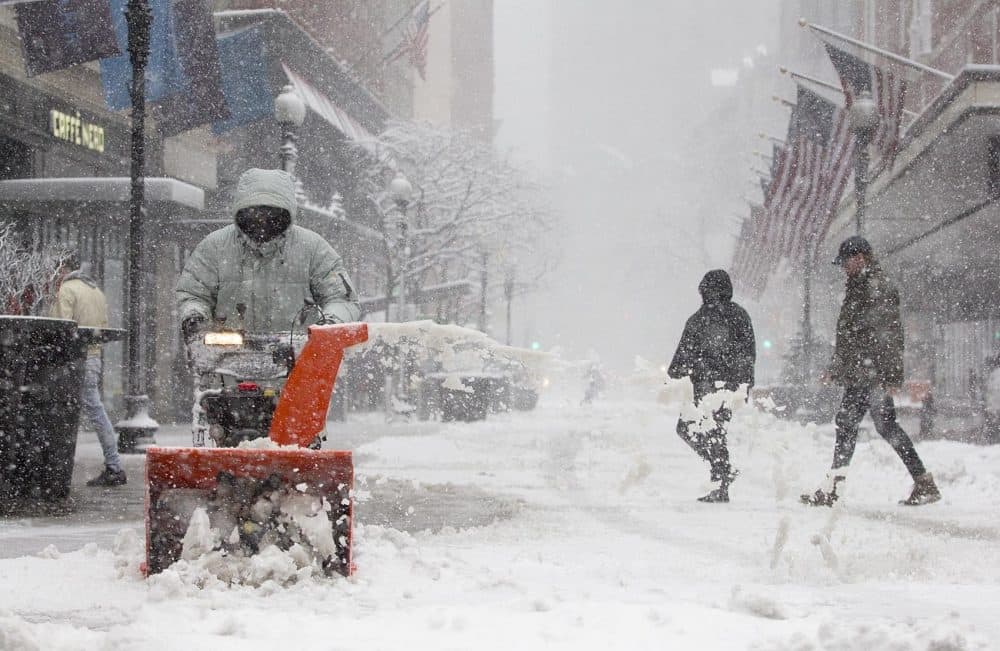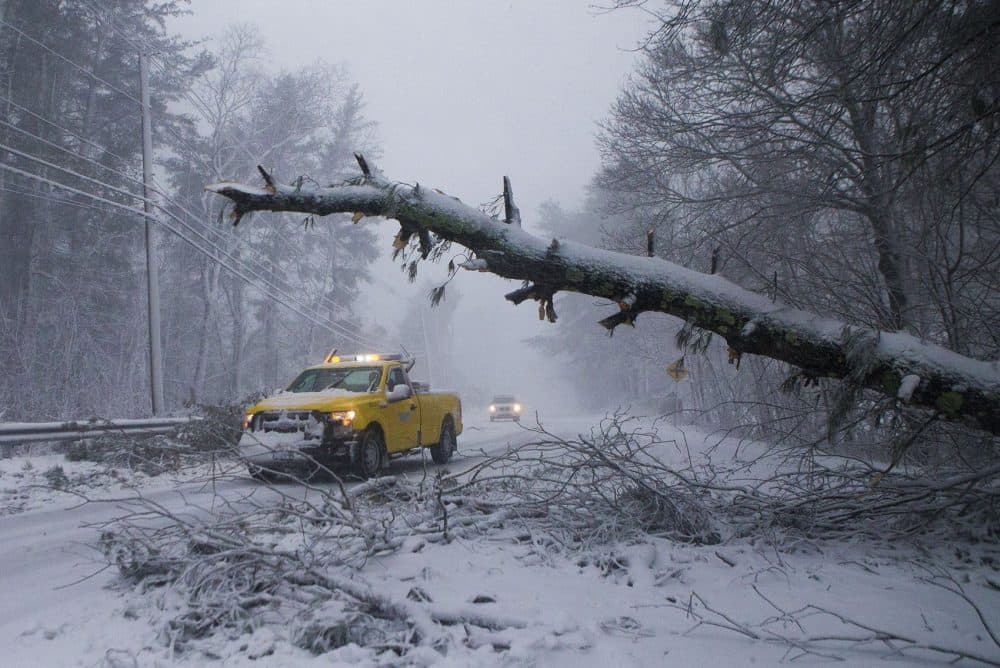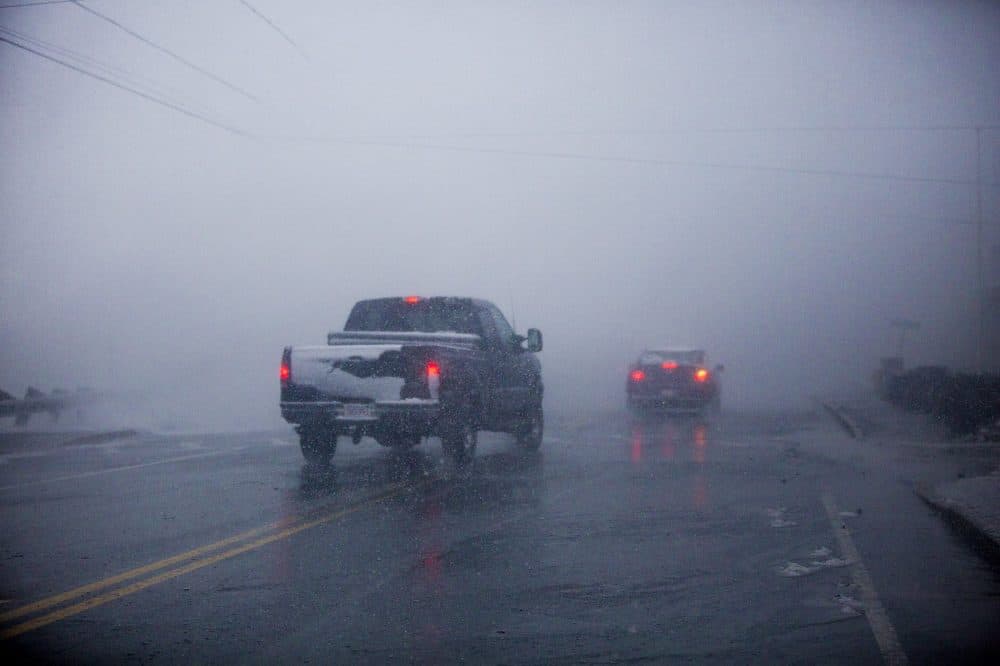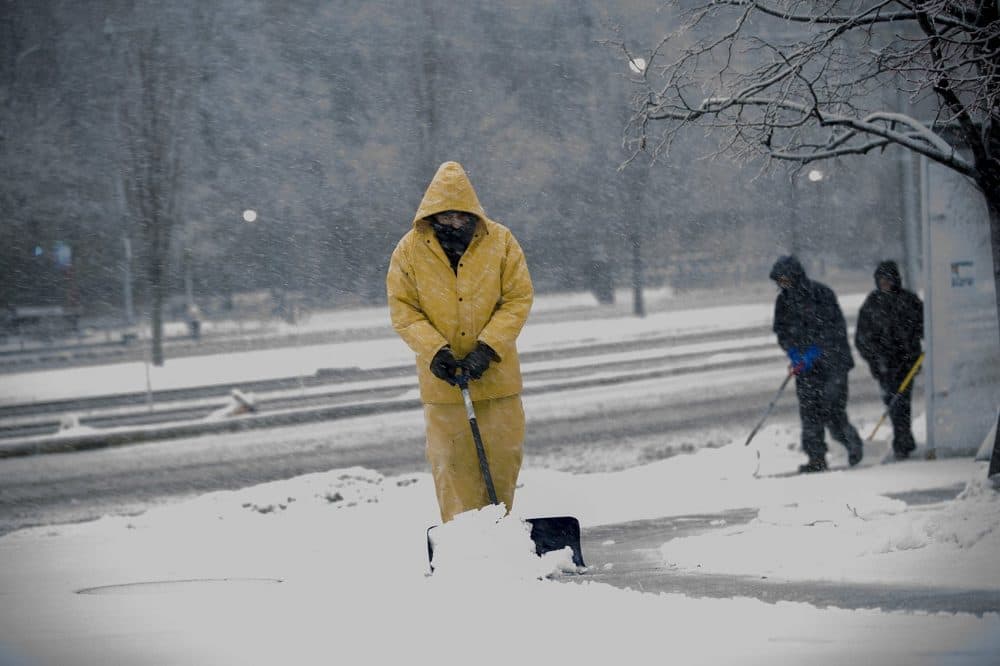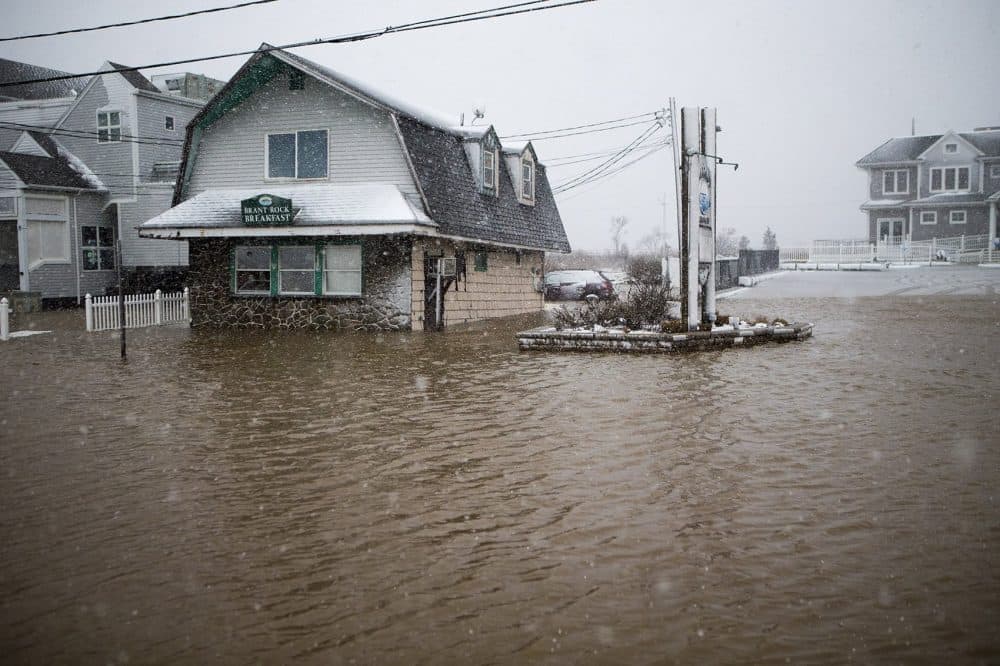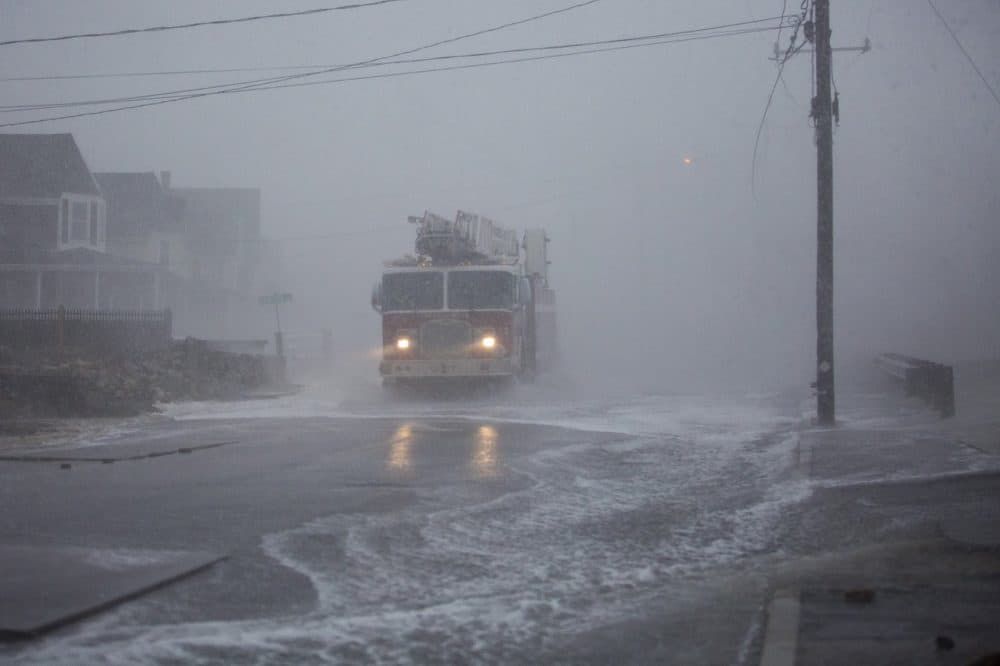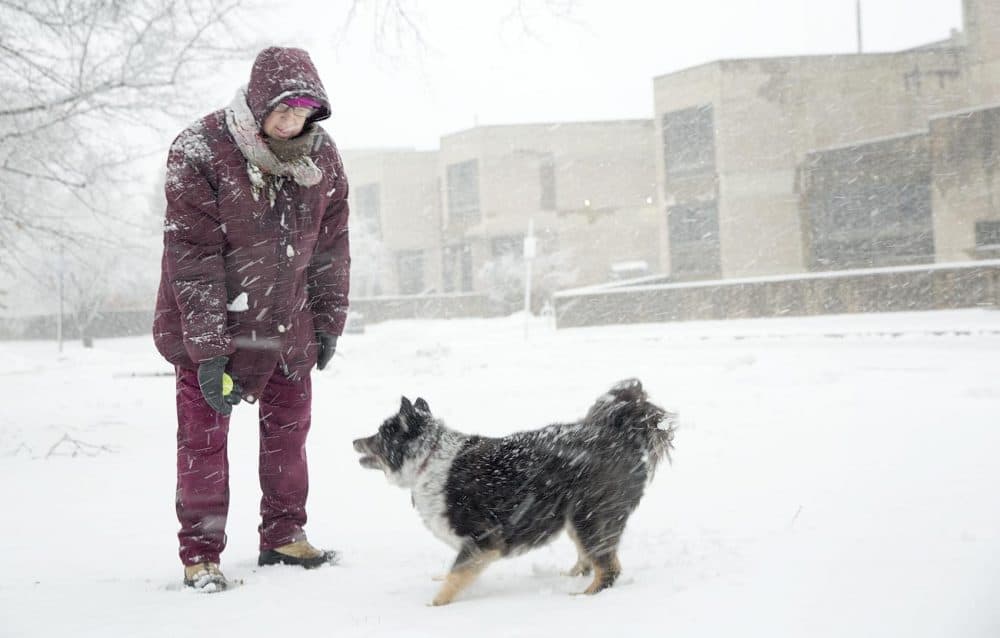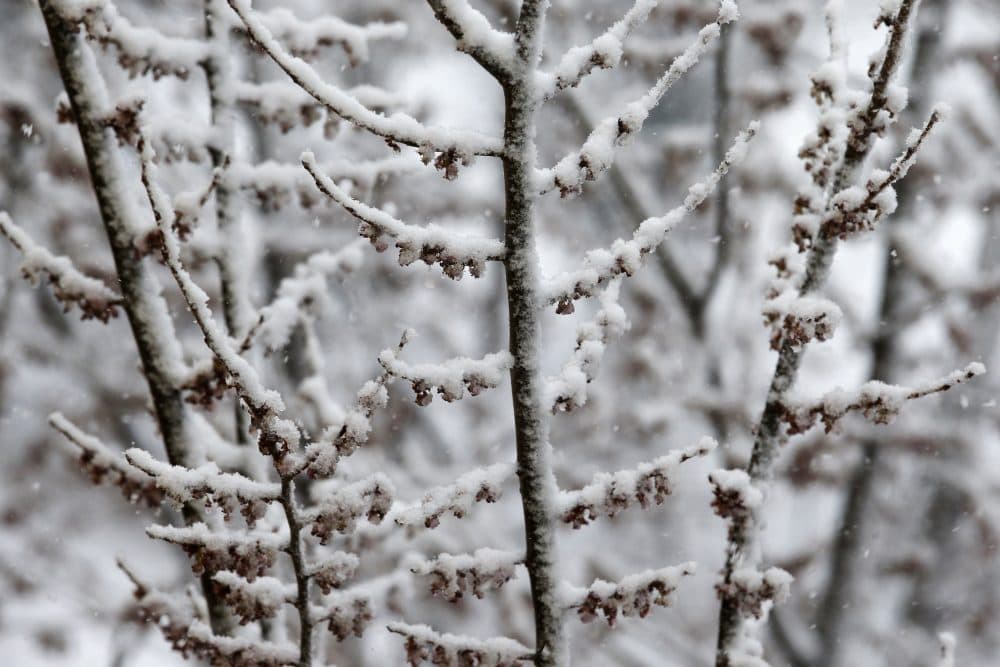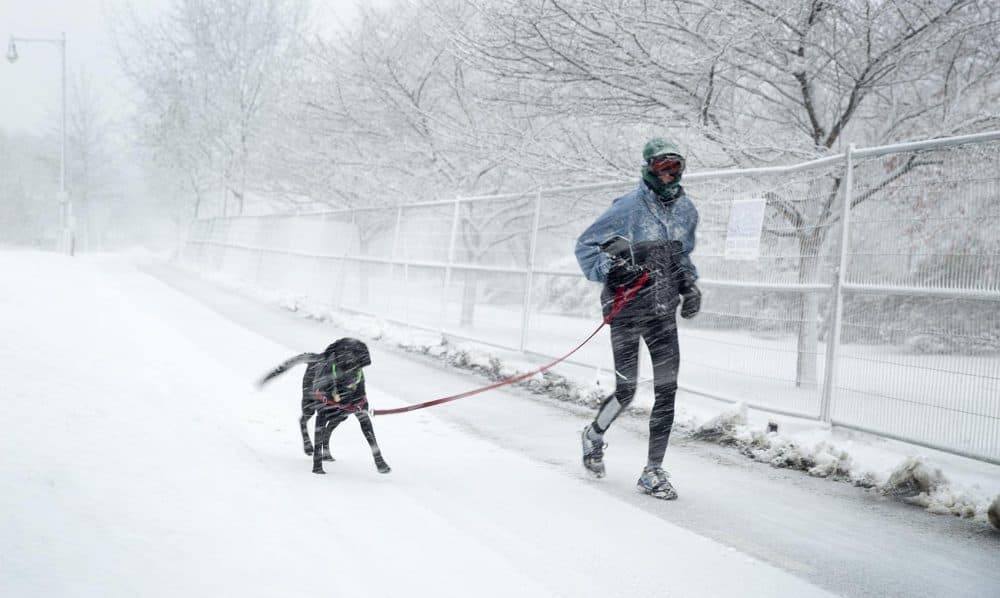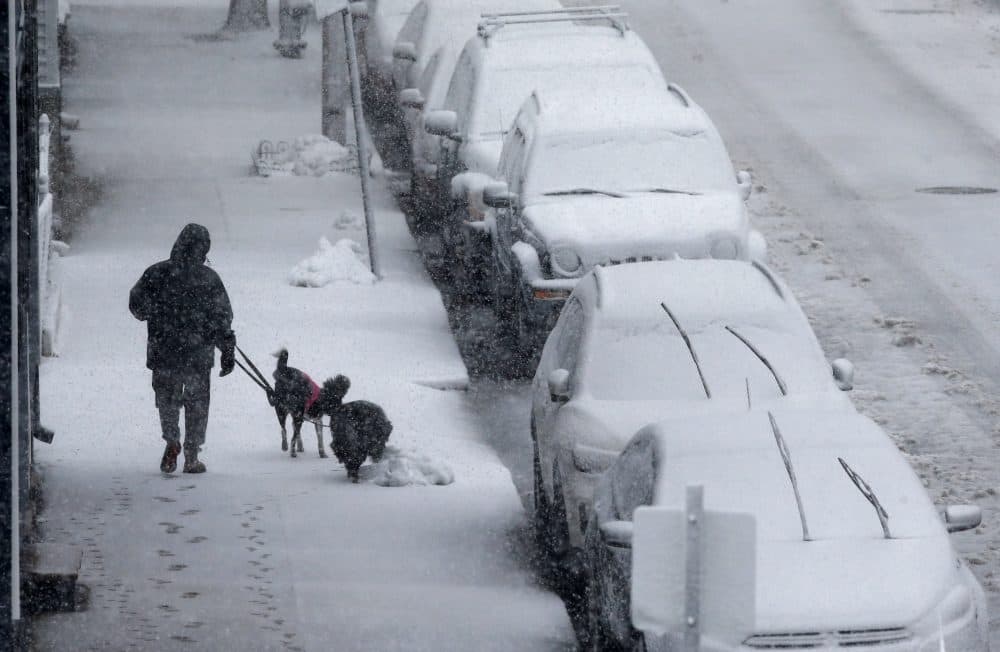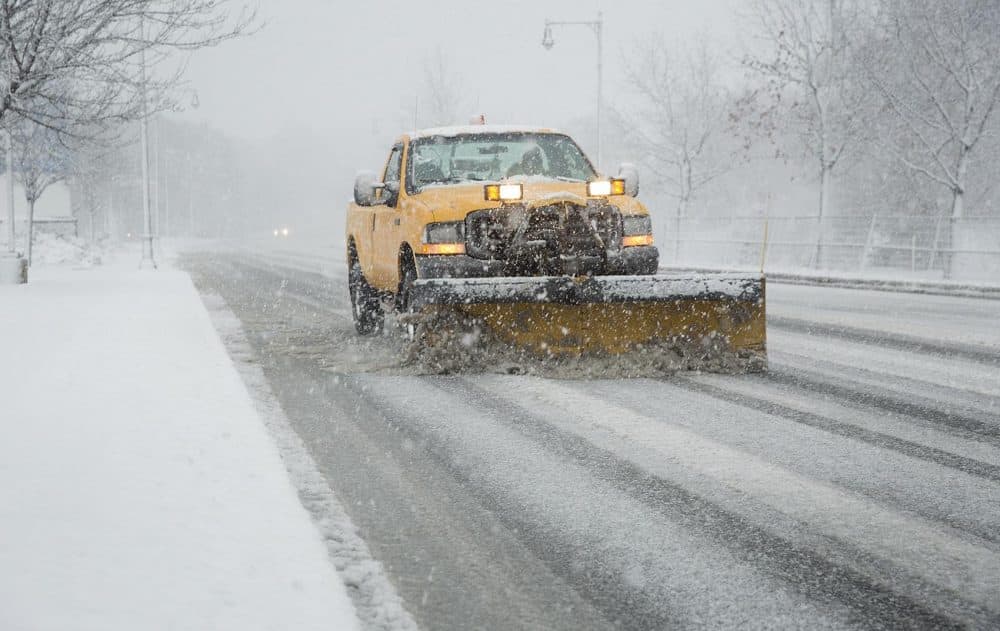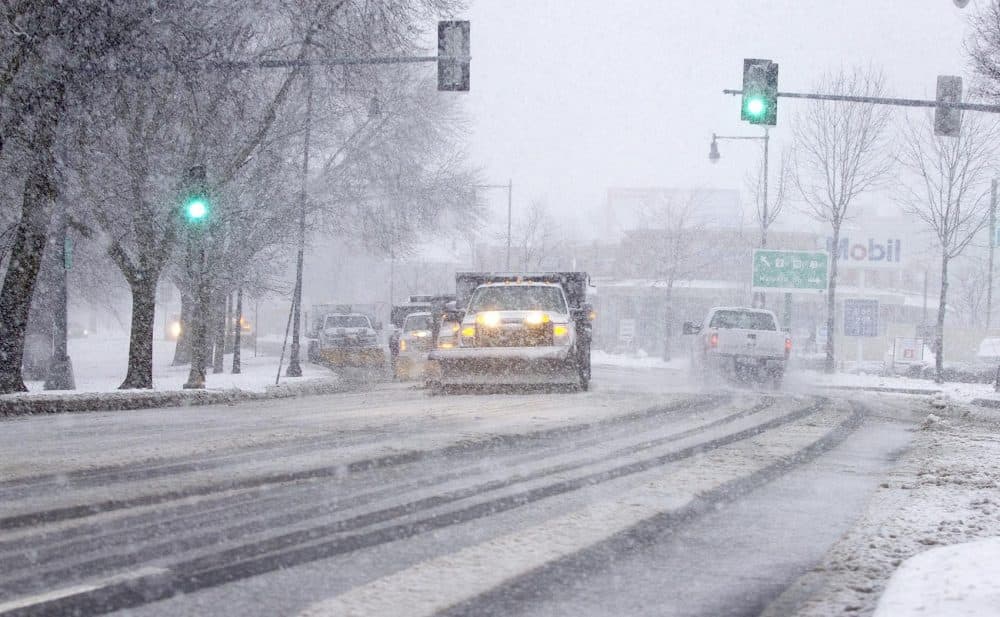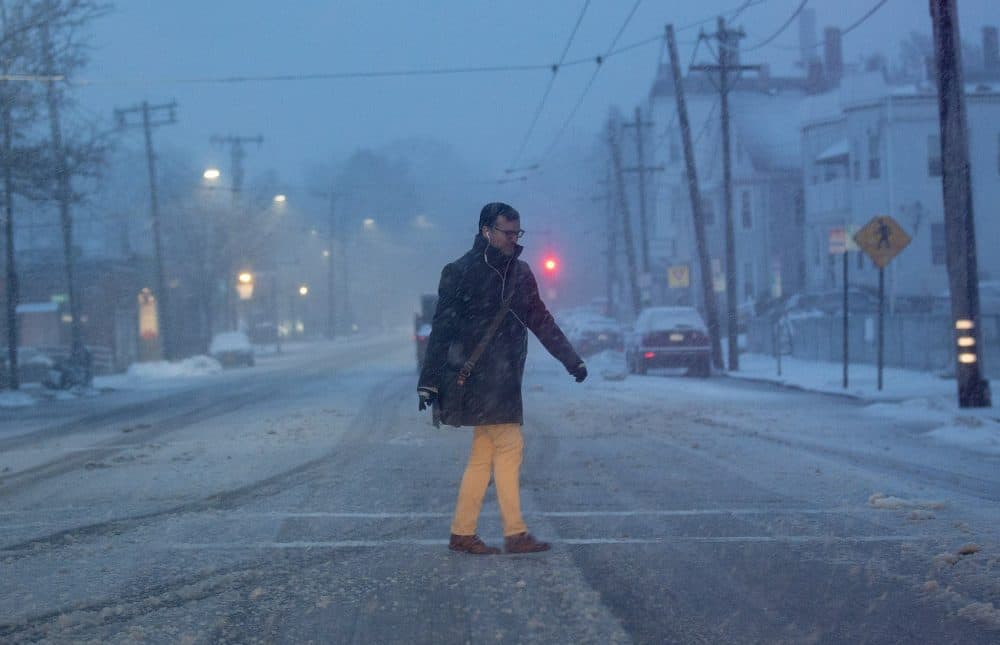 This article was originally published on March 13, 2018.