Photos: Students Rally For #Enough, A National Day Of Action Against Gun Violence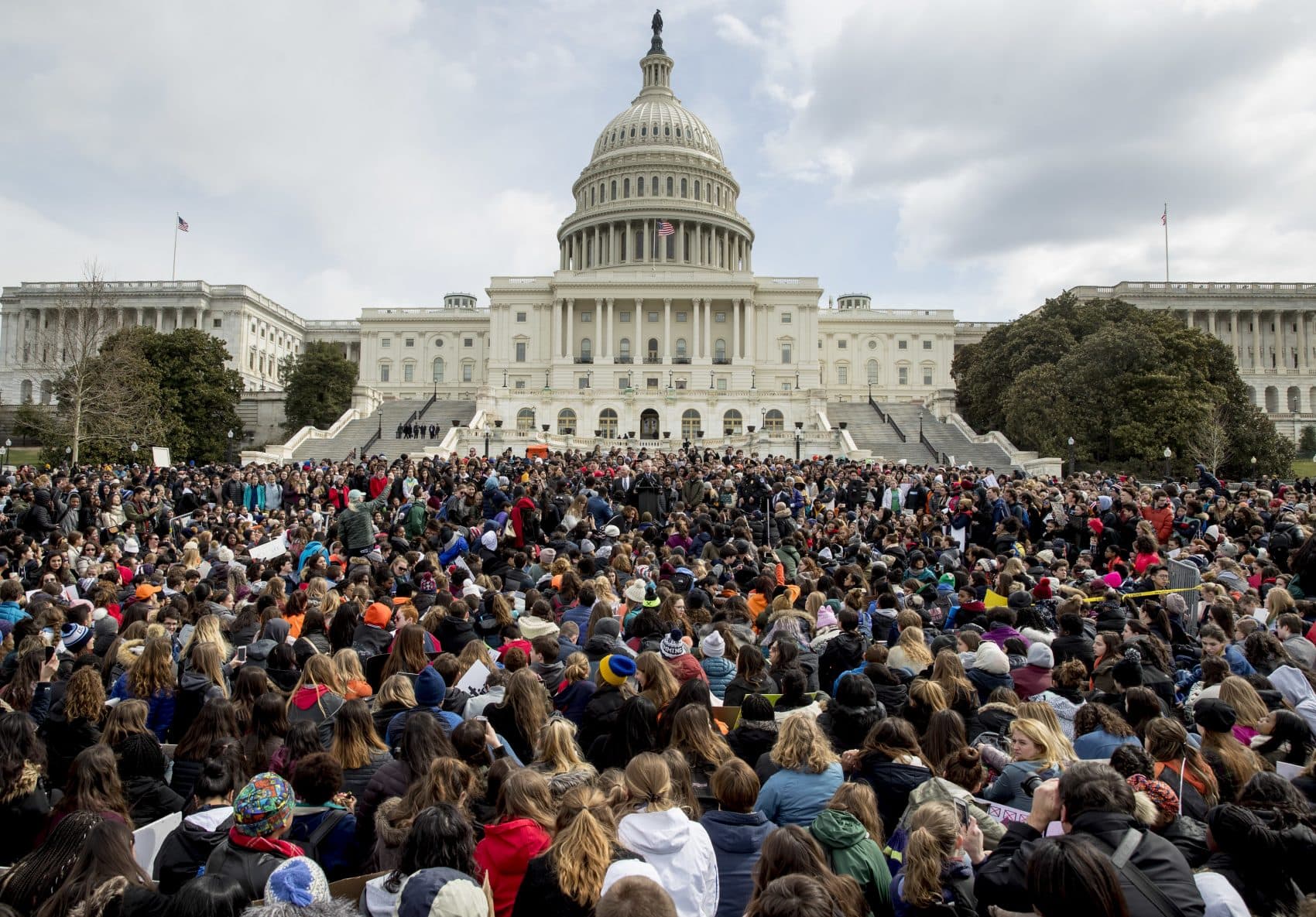 This article is more than 4 years old.
Students across the U.S. walked out of classes to gather in solidarity with a national call for stricter gun laws Wednesday.
The #Enough walkout took place exactly one month after the deadly shooting at Marjory Stoneman Douglas High School in Parkland, Florida. With high-schoolers in more than 40 states participating, the walkouts in many places lasted at least 17 minutes, one minute for every person killed in the Feb. 14 shooting. In the Boston area, school closures prohibited students from walking out of classes Wednesday, but hundreds of students descended upon the State House to protest and lobby lawmakers.
Here are images of the student-led protests across America: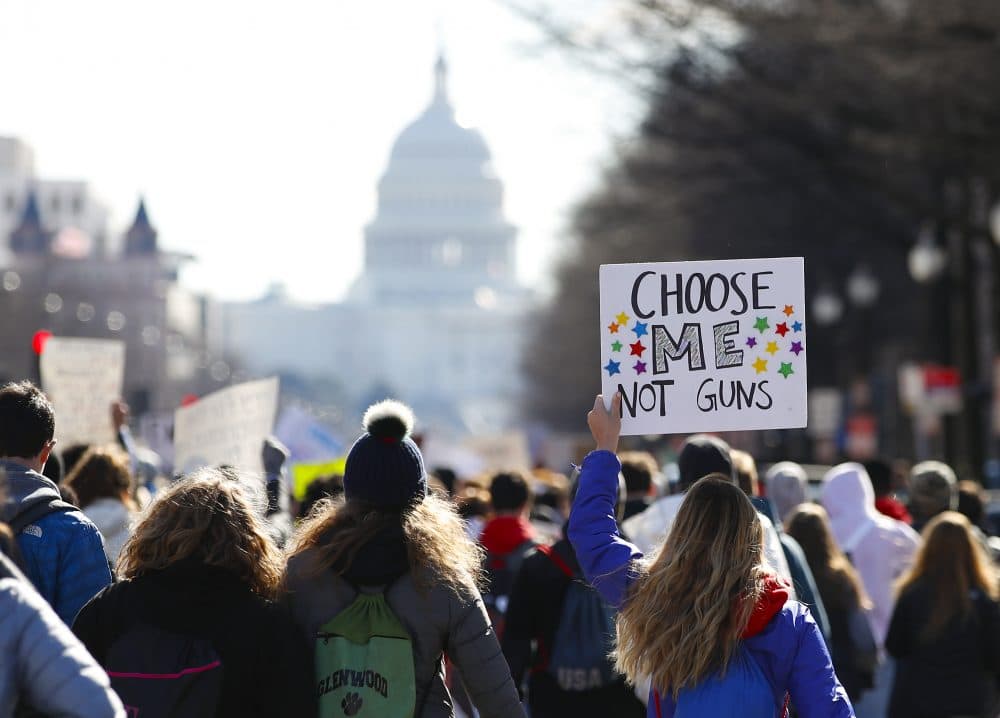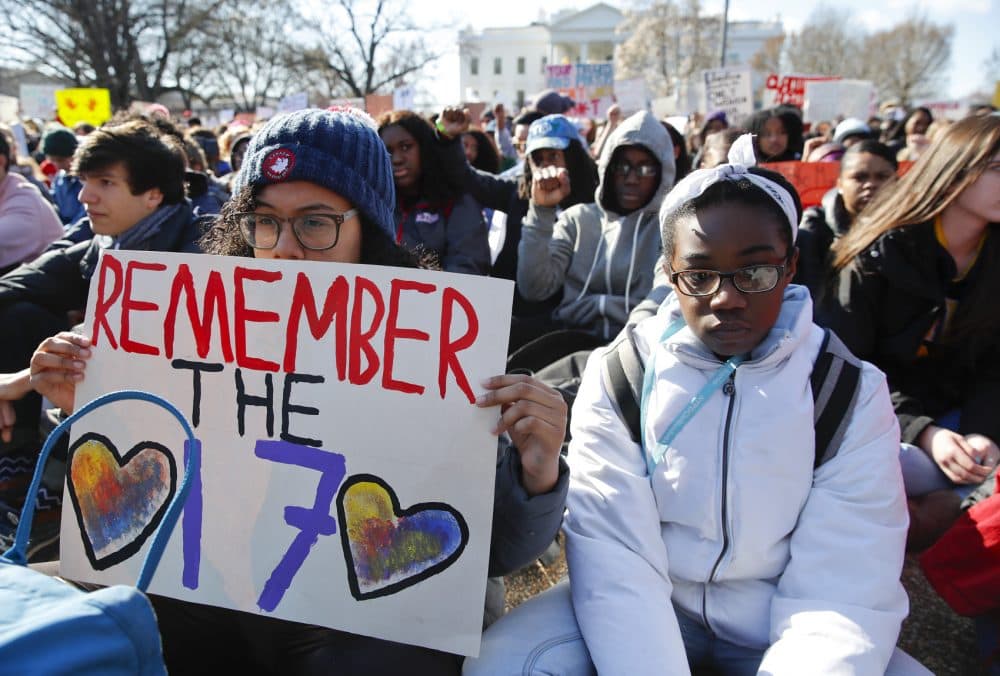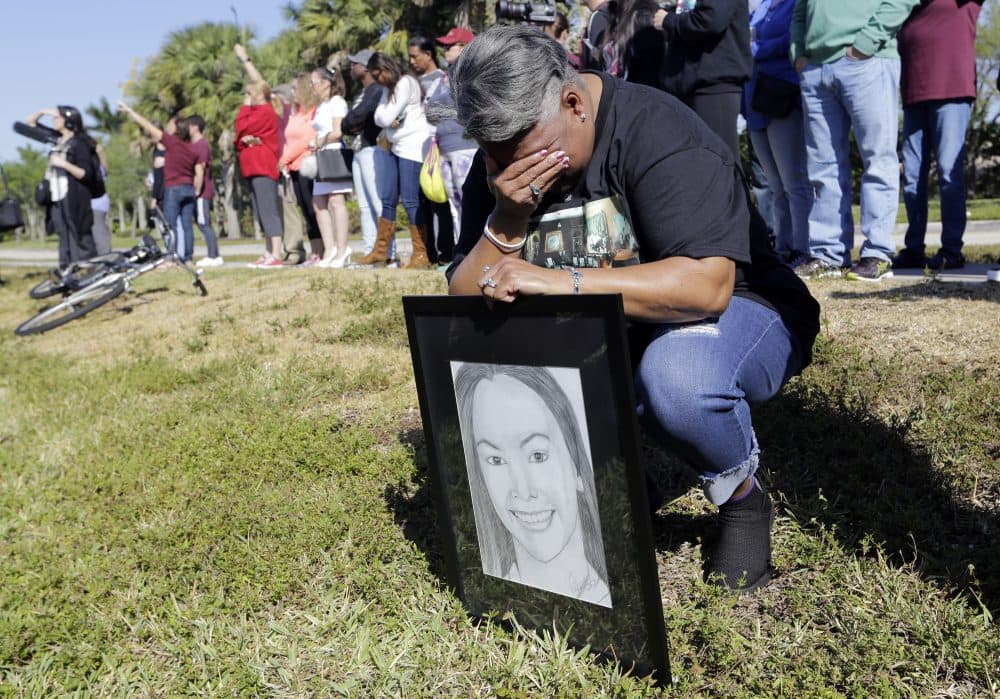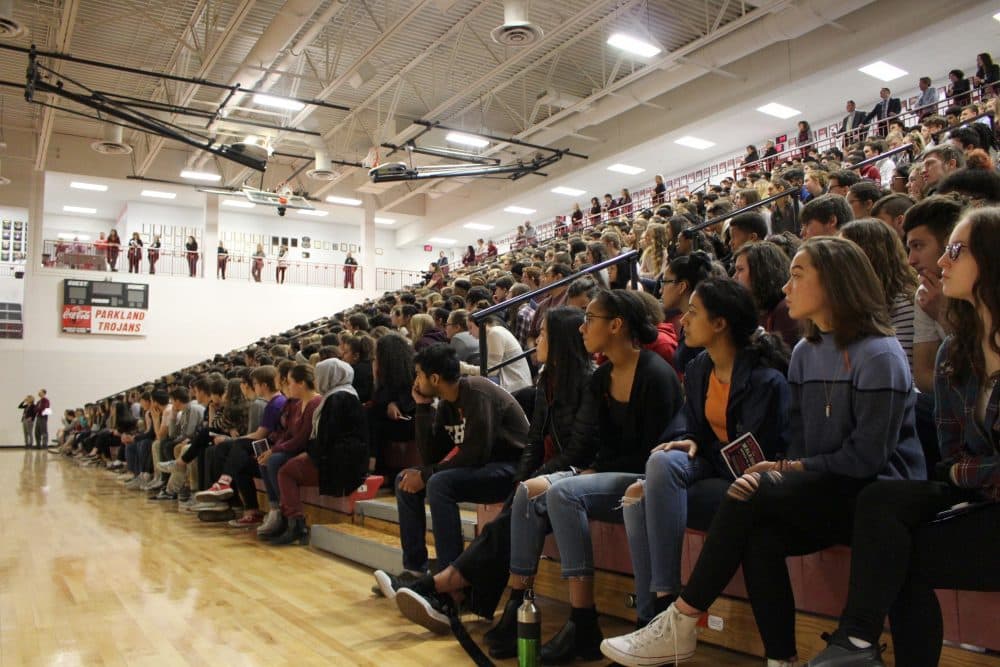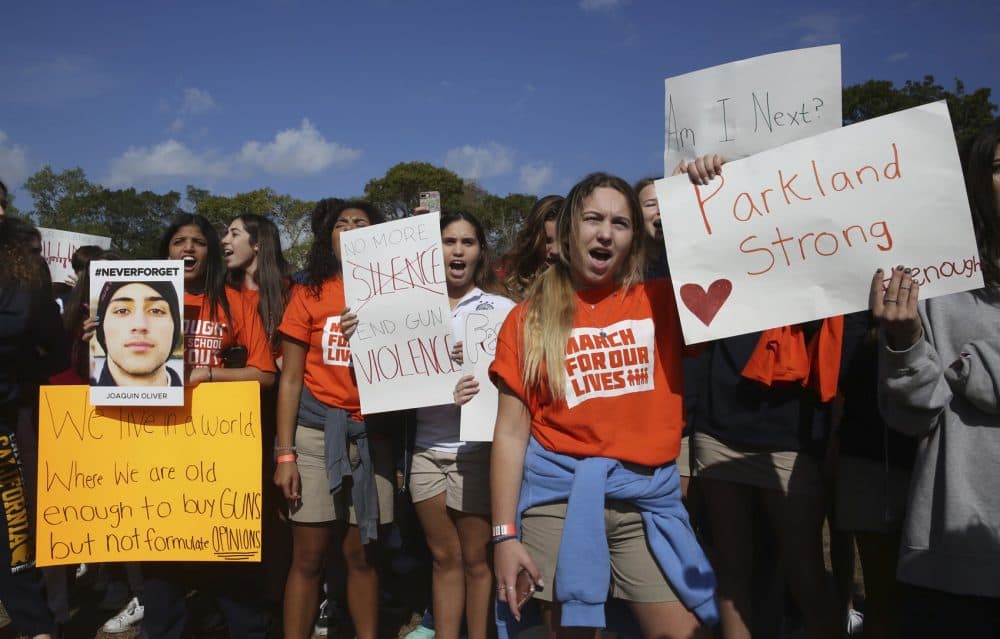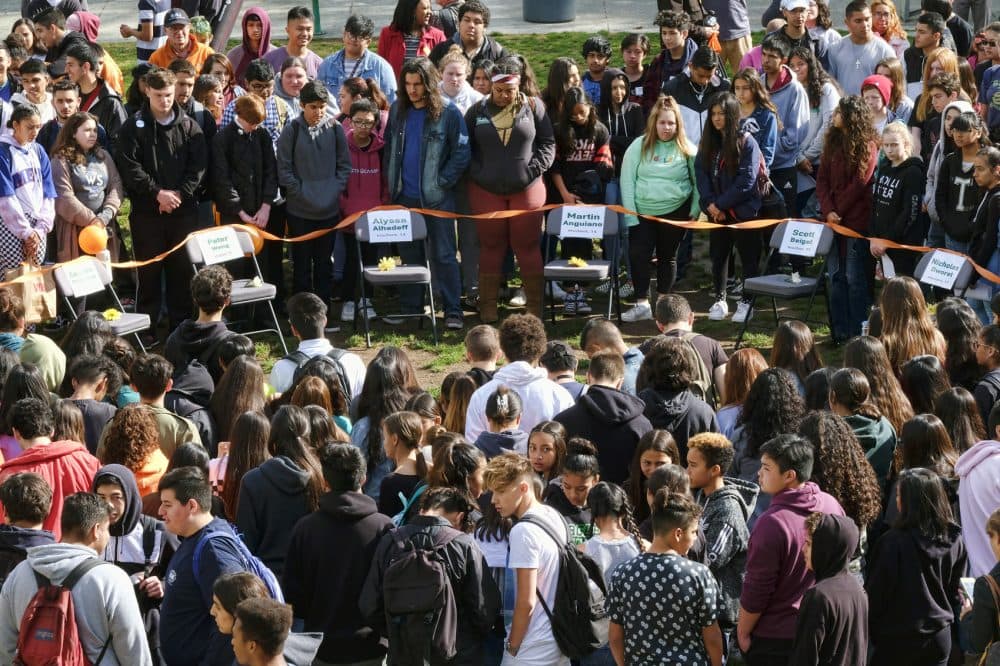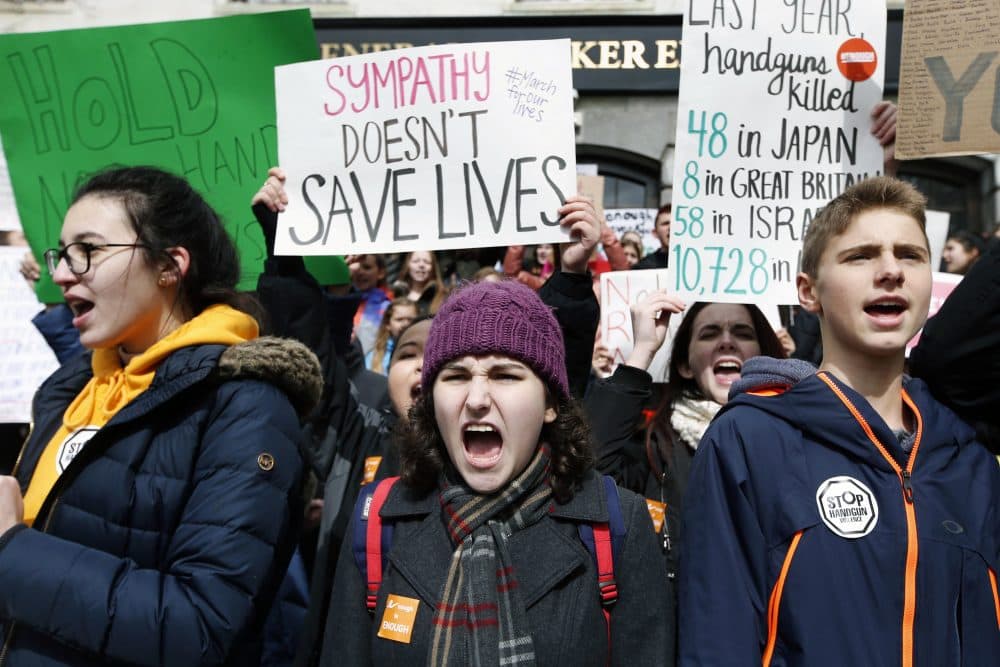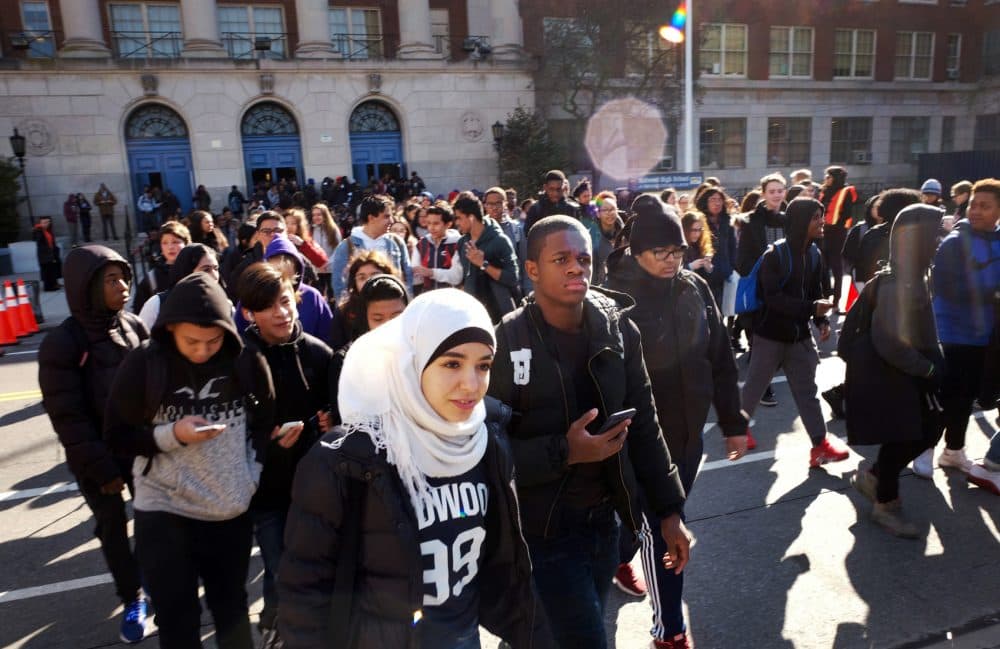 This article was originally published on March 14, 2018.