Forecast: Sunshine Over The Weekend, But The Cold Continues
This article is more than 3 years old.
As we head into the second half of March, our normal daytime highs should be in the mid-40s. But with the strong jet stream flowing out of Canada and to our south, readings will stay nearly 10 degrees below normal, with highs in the 30s through the weekend. Lows Sunday morning could be in the teens.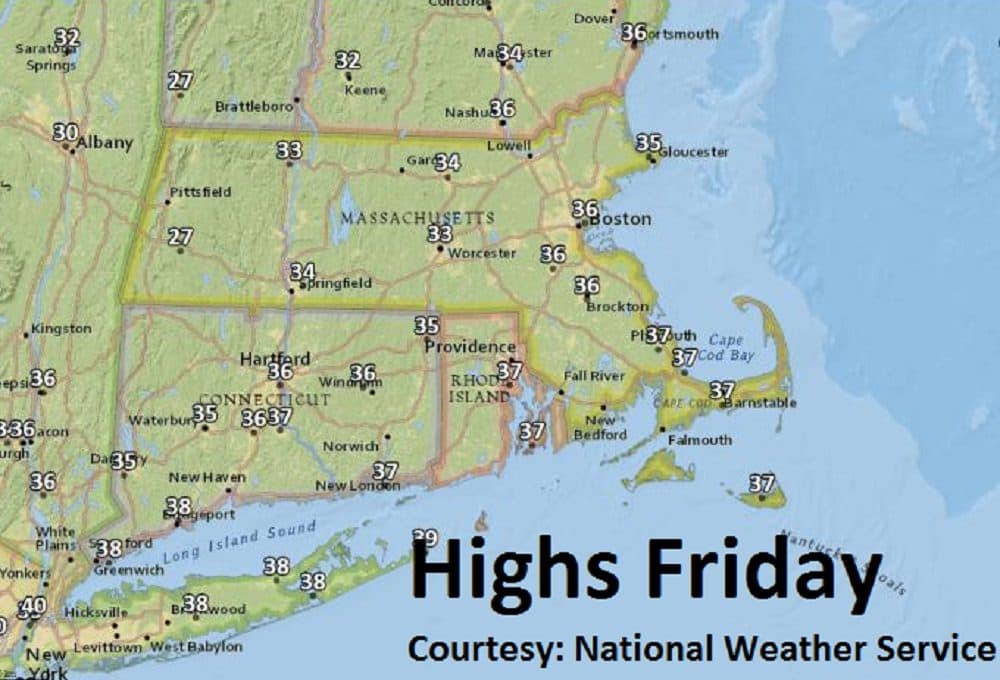 Several weak disturbances will track over the region so periods of cloudiness can be expected into Saturday. We should have a return to mainly clear skies by Sunday. The blustery northwest breeze will slowly subside this weekend as well.
We are watching the potential for a fourth storm developing off the mid-Atlantic coast by Tuesday evening. All models have had this system for several days so confidence is high that it will form. Cold air is also well established here in the northeast.
The questions that remain are 1. How strong will it get? and 2. What track will it take? We will have a much better idea of this storm's development over the weekend.
Today: Mixed clouds and sun, breezy. High 37.
Tonight: Becoming mainly clear. Low 28.
Saturday: Still lots of clouds, some partial sunshine. High 35.
Sunday: Mostly sunny but rather chilly. High 34.
Monday: Mostly sunny. High 37.
Tuesday: Increasing clouds. Chance for snow at night. Highs 35-40.