Forecast: Happy Spring! A Foot Of Snow Is On The Way
03:34
Play
This article is more than 3 years old.
Editor's note: You can get the most recent, updated forecast here.
As we head through the second half of March, Old Man Winter is not loosening his grip. Our fourth major storm is brewing and it appears Boston will be close to the bullseye.
But first, let's focus on today -- the first day of spring. The highs will inch near 40, with increasing clouds and winds up to 14 miles per hour.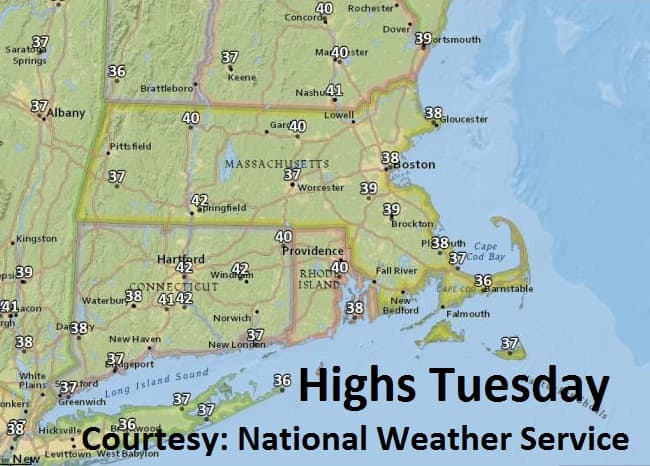 A winter storm warning is in effect for most of southern Massachusetts, including Worcester and Boston, as well as Connecticut and Rhode Island, from 8 a.m. Wednesday until 8 a.m. Thursday. There's also a coastal flood watch for most of the Massachusetts coast, including Cape Cod and the Islands.
The trend of the models has been to track this storm closer to the coast and with cold air in place, many locations especially just west of Boston could see the highest accumulation. Also, warmer air aloft with this system will cause sleet and rain to be present for Cape Cod and the Islands before changing to snow later Wednesday night.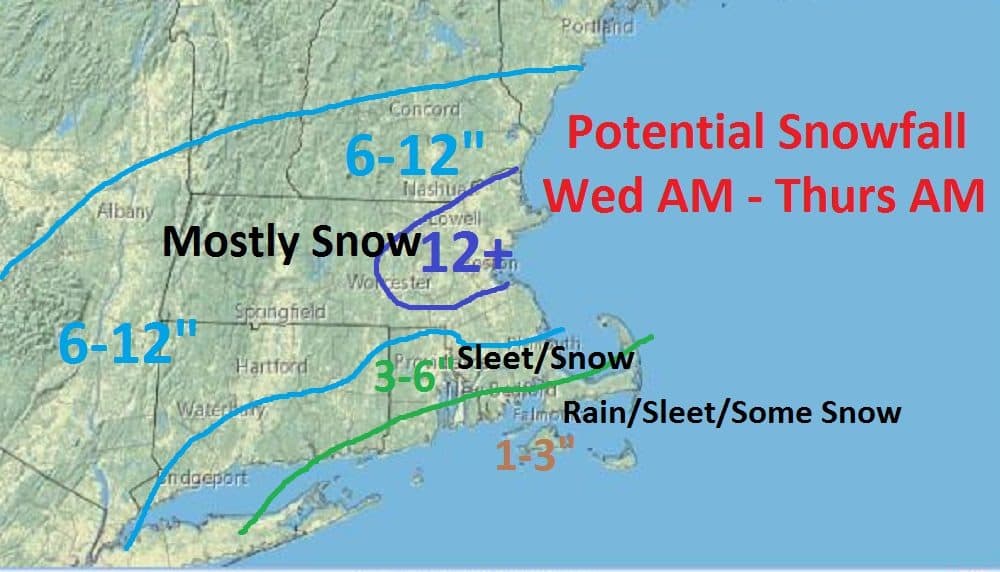 Winds will increase to 25 mph with 45-55 mph gusts across southeast sections Wednesday afternoon and evening. The snow will end by noon Thursday but it will remain breezy and cold with lots of clouds for the week's end as the storm slowly moves away.
Story continues below
Current conditions in Boston
Today: Sunshine with afternoon high clouds. High 38.
Tonight: Becoming cloudy. Low 28.
Wednesday: Snow developing early afternoon in the Boston area, heavy at times at night. Mixed sleet and rain along the southeast coast. Becoming windy. High 32.
Thursday: Snow ending by noon. Twelve inches possible in the Boston area, lesser amounts on the Cape and Islands. High 38.
Friday: Partly cloudy, breezy. High 42.
Saturday: Clouds, some sun. High 42.
This segment aired on March 20, 2018.