Forecast: Nor'easter No. 4 Gets Heavy Wed. Night; Boston Likely To See Between 4 To 8 Inches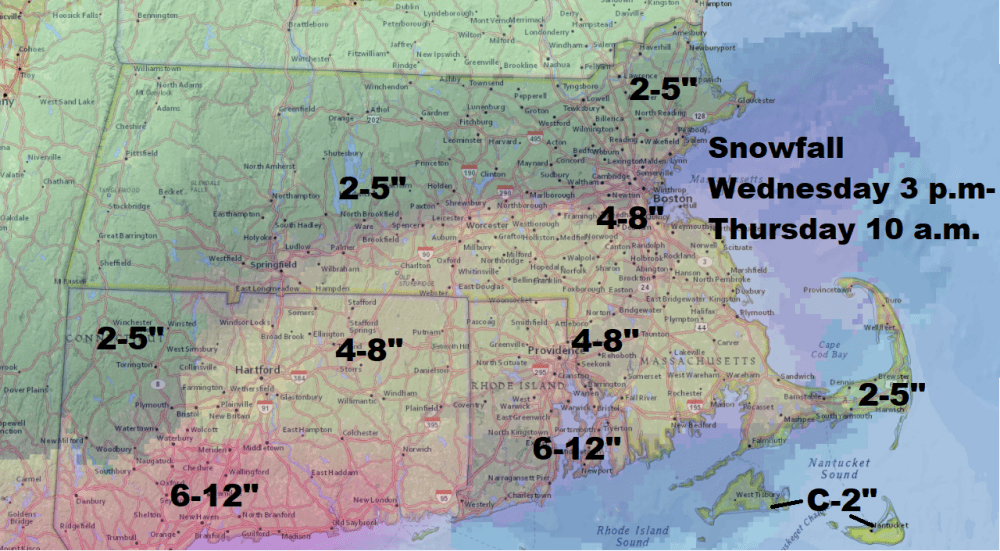 This article is more than 1 year old.
Editor's Note: Here's David's latest forecast, on Wednesday morning.
---
It's the first day of spring, and we have our fourth northeaster of the month on its way.
It can be deflating when spring enters this way, with cold and snow carrying on through the month of March. This is especially true after record warmth in February has spring bulbs poking through the ground.
Story continues below
Current conditions in Boston
Storms that come at the end of March are a little bit different than those during the core of winter. If the snow falls during the day, it's a bit harder for it to accumulate on the roadways. There will often be significantly more snow on any existing snow piles.
This particular storm is going to yield a lot of moisture. Most people should plan on seeing between 5 to 10 inches of snow, but there will be pockets that receive higher amounts.
Even Less Snow?
It wouldn't take a dramatic shift south for this storm to have even less of an impact on all of us. I may need to modify the snow amounts Wednesday morning if this shift continues.
The snow will begin well after the morning commute Wednesday. It probably won't really impact the early evening commute, either. However, after dark the storm will continue overnight before taking off Thursday morning.
Because the storm is happening during the middle of the afternoon, there likely won't be much accumulation at the beginning of the storm. So, while it may be snowing Wednesday, a good portion of the day there won't be any accumulation, especially on roadways.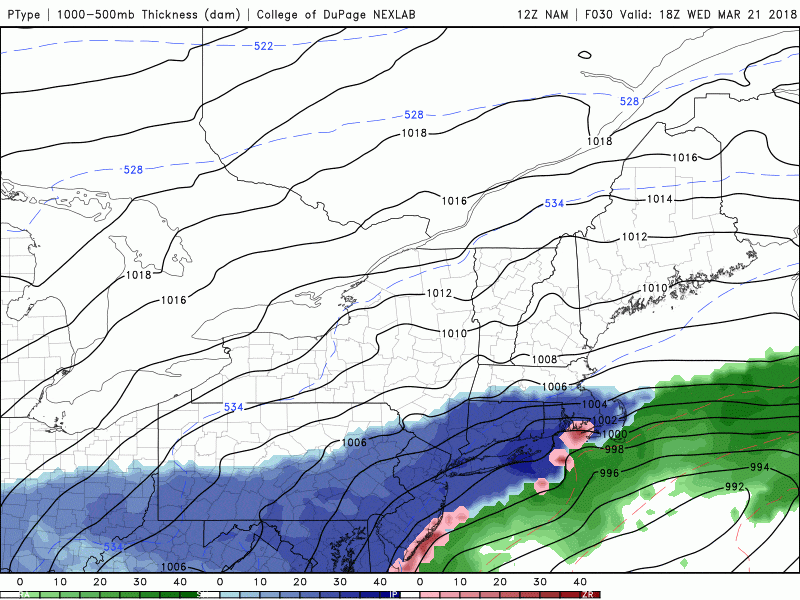 Look for travel delays Wednesday afternoon into early Thursday. Airlines will cancel flights, and I suspect that many schools will likely let out early on Wednesday. It's not necessary to cancel school tomorrow.
More Outages
One of the biggest concerns with these types of storms is, of course, the heavy nature of the snow. We've obviously seen a lot of storms this month, and there are plenty of trees that have been compromised by them. It wouldn't take much to knock down a few more branches.
Coastal flooding will be minor to moderate at the time of high tide early Thursday. This can produce beach erosion and closed roads near the shore.
The pattern continues chilly and perhaps unsettled again late in the weekend.