Forecast: Snowstorm Mostly Misses New England, But Cold Weather Continues
This article is more than 3 years old.
Sometimes we get the forecast really right, and sometimes we get the forecast really wrong. Today's weather certainly isn't what was expected 24 hours ago.
I'm sure most of you are not disappointed that there won't be any shoveling today. We also won't be adding much, if anything, to the snow that's already on the ground.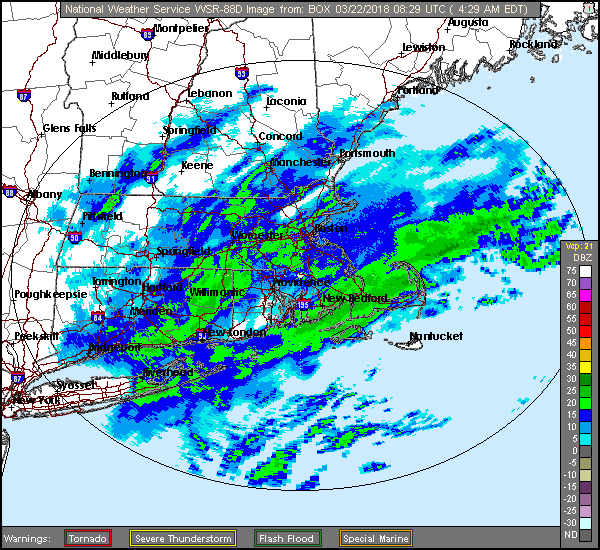 There are lots of factors as to why we don't have a snowstorm this morning including too much dry air, a storm tract that hit a little further south, and a system that didn't really get its act together in our area.
Meanwhile it's a different story across Long Island and parts of New York City where nearly a foot of snow has fallen. As good as forecasting has become over the past several decades the atmosphere is still incredibly complicated, and there are times when a shift of 75 miles makes an enormous difference.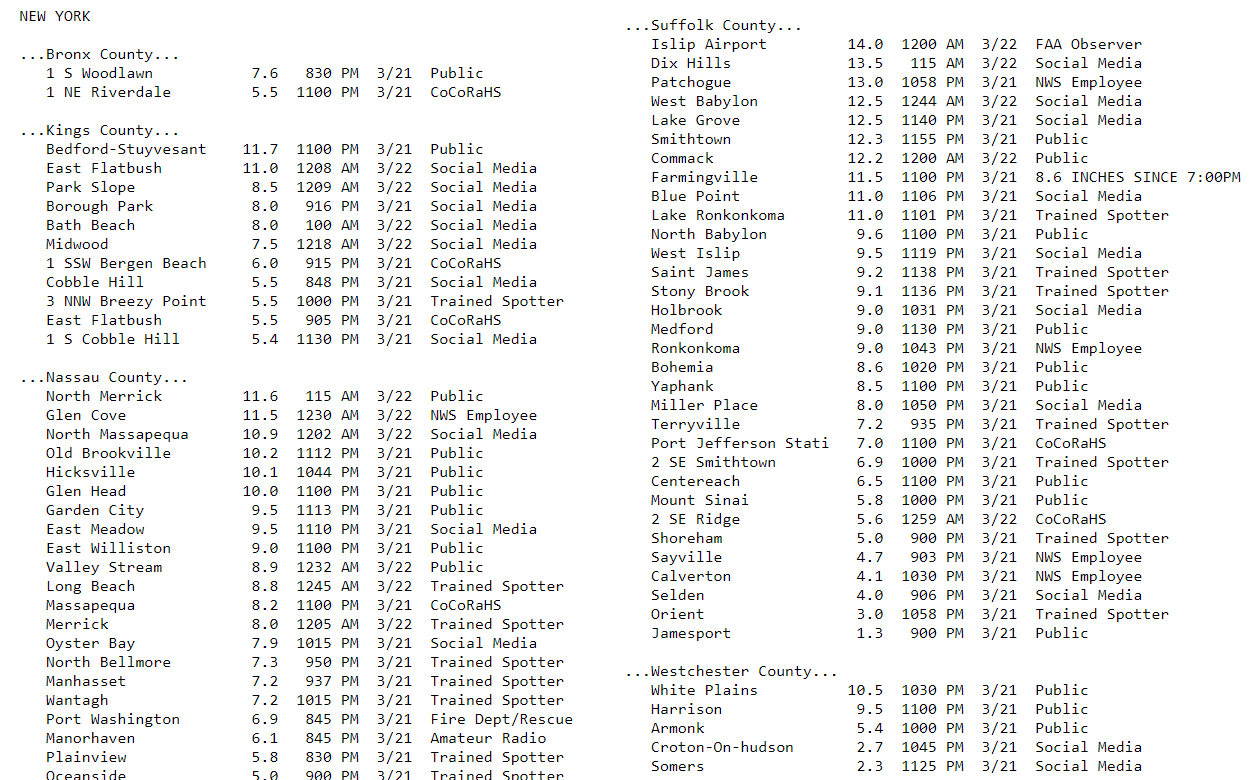 During the morning you will see snow, especially over central in eastern Massachusetts. This could amount to a coating up to an inch or so, especially south of Boston. However, most of the accumulation will only be seen on existing snow piles and cold surfaces. I expect major roads will simply stay wet throughout the morning.
Clouds will dominate this afternoon and tomorrow when there could be a brief shower. I can't rule out a little sunshine on Friday, but there will be more opportunities for brighter skies Saturday and Sunday.
Temperatures remain below average and actually may not even reach 40 degrees on Sunday or Monday, which is close to 10 degrees below where we should be this time of the year.
You can follow my updates here and on Twitter @growingwisdom.
---
Thursday: Snow ends by late morning. Skies remain cloudy with snow showers or light rain showers. Highs in the upper 30s to near 40.
Thursday Night: Cloudy to partly cloudy. Lows 27-31.
Friday: Cloudy with a few rain showers; Maybe some sunny breaks. Highs around 40.
Saturday: Partly sunny and cool. Highs around 40.
Sunday: Partly to mostly sunny. Highs in the upper 30s.
Monday: Partly to mostly sunny. Highs in the upper 30s.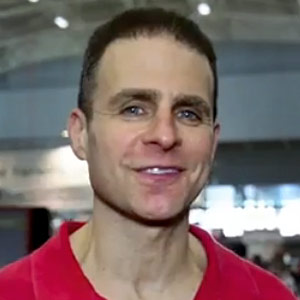 David Epstein Meteorologist
David Epstein is WBUR's meteorologist.