WBUR Poll: High Support For Ballot Measures Affecting Taxes, Minimum Wage And Paid Family Leave
Play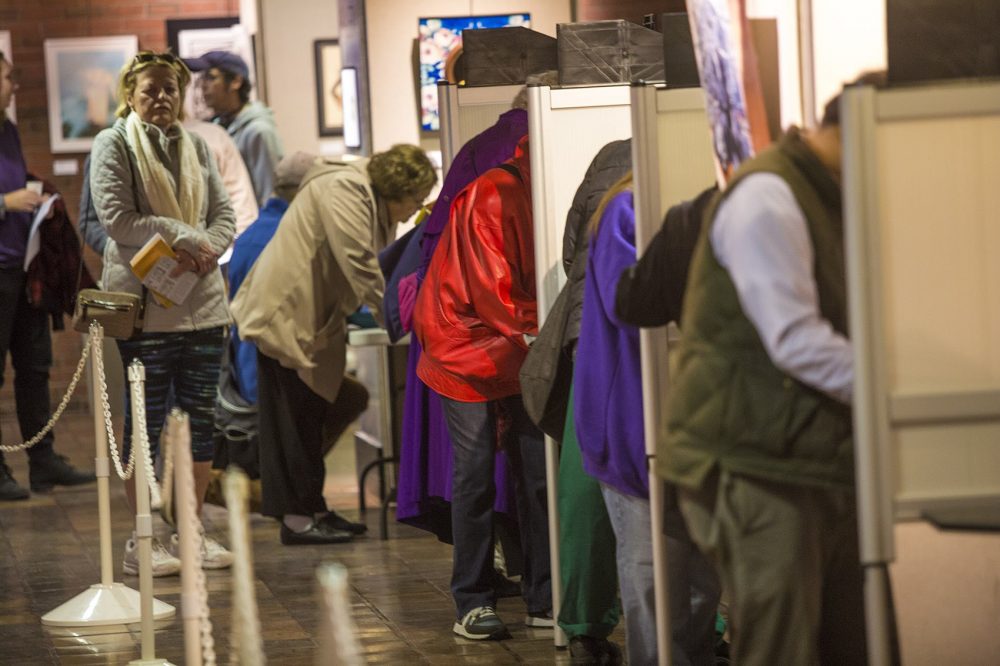 This article is more than 4 years old.
Massachusetts voters may get the chance to cast ballots this fall on a number of issues affecting their pocketbooks.
Ballot questions on the state income and sales taxes, the state's minimum wage, and paid family leave could all go before voters in November.
But as the groups behind these questions collect signatures and prepare their campaigns, a small group of state lawmakers has been working on a compromise. The goal is to settle some of these issues before they hit the ballot.
Governing through ballot questions can be a clumsy solution to complicated issues. The details of a particular policy may be more difficult or technical.
Legislators took a pass on legalizing marijuana, for example, and have spent a year and half — and lots of political capital — revising the framework passed by the voters in 2016.
The paid family leave question this year is similarly complex, and may be better as a legislative agreement.
But working out a deal on this year's questions is complicated by high public support. Proponents may be less likely to accept a compromise that offers something less if their measure is popular and appears likely to pass.
Last week's WBUR poll (topline results, crosstabs) found 78 percent support of raising the state's minimum wage to $15 an hour by 2022. This finding echoes an earlier poll conducted by Raise Up, the proponents of the ballot measure. That internal poll prompted Raise Up to adopt a take-it-or-leave-it position.
Other ballot question backers see themselves in similarly strong positions. Our polling has found paid family leave, the so-called millionaire's tax and a proposal to roll back the sales tax and create a permanent sales tax holiday are all supported by large majorities.
Of course, good poll numbers don't guarantee success in November. There will be millions spent for and against the ballot questions, and most questions tend to lose at least some support under the scrutiny of a prolonged campaign.
Right now, ballot question supporters appear content to sit on their poll numbers instead of cutting a deal. We may have to wait until November to see if that's the right bet.
This segment aired on March 26, 2018.