Forecast: Dry Tuesday, Showers Later In The Week
This article is more than 3 years old.
It's cold this morning. Temperatures across the region are in the 20s and even in the teens in parts of northern New England. It will be a bit milder today, especially over inland areas where there is no ocean breeze.
This is the time of year where any wind direction off the water keeps temperatures at the coastline cooler than inland locations. Tomorrow will even be a little bit milder but the real mild stuff is going to have a tough time getting in here until the end of the week.
I had thought that Thursday would see temperatures get into the 50s, but this may be delayed until sometime on Friday. Spring is a difficult time for warm air to make it very far north. We have the cold ocean to deal with and this year a block in the Atlantic is making it more challenging for the mild air to arrive.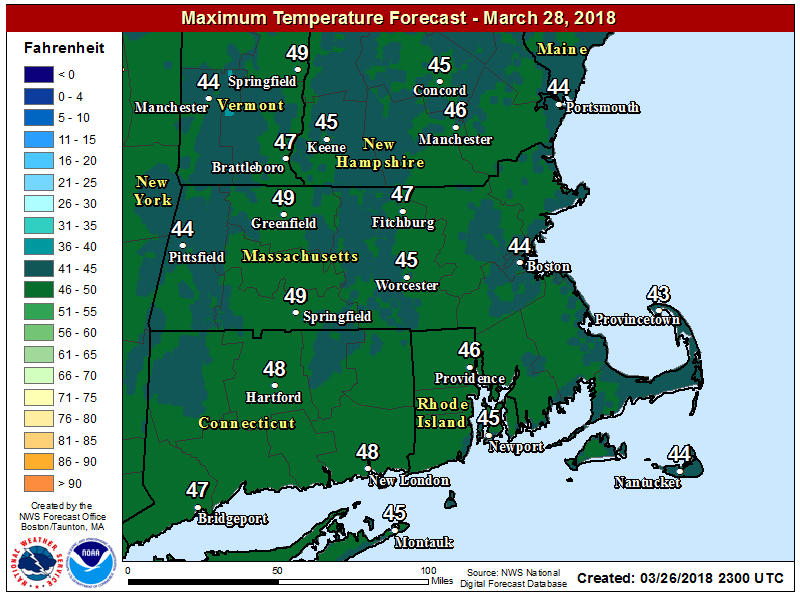 Wednesday there will be some precipitation. West of I-495 there could be some freezing rain or even sleet pellets for a few hours. This won't be a problem for the roads close to Boston and might not even be an issue further west, as it is just a marginal event.
The mildest day arrives Friday, preceded by a few showers Thursday night. Friday's highs will likely be in the 50s. If there is sunshine, looks for highs which could nudge up to 60. The weekend isn't perfect, but it is milder with temperatures into the 50s likely and melting snow.
You can follow my updates here and on Twitter @growingwisdom.
---
Tuesday Sunshine, cool. Highs 40-45.
Tuesday Night: Clouds move in. Still chilly. Lows within a few degrees of freezing at the coast, but 20s inland.
Wednesday: Clouds, may shower or even some early freezing drizzle or sleet well north and west. Mid-40s.
Thursday: Milder, a few showers. Some sun. Highs 45-54.
Friday: Partly sunny. 52-58.
Saturday: Clouds, some sun, may shower. Lower 50s.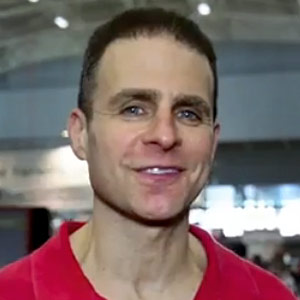 David Epstein Meteorologist
David Epstein is WBUR's meteorologist.