Will The New Tax Law Help GOP U.S. House Candidates In Mass.?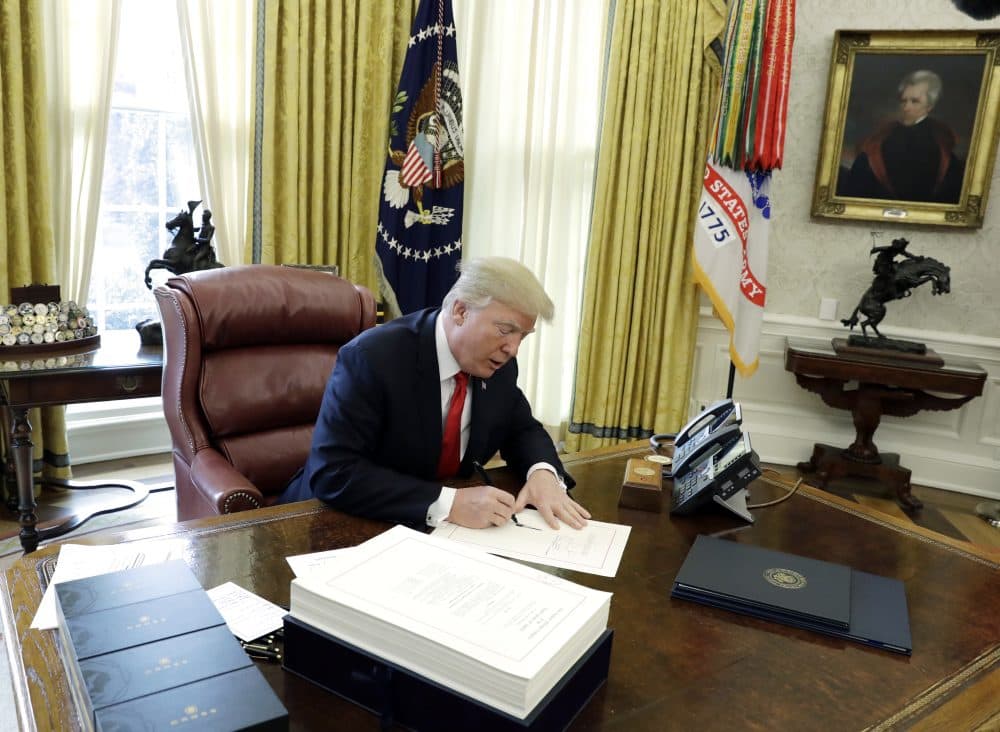 This article is more than 3 years old.
President Trump's unpopularity has made life more difficult for Republican candidates almost everywhere — including here in Massachusetts. Several GOP challengers are trying to break Democrats' total control of the state's delegation in the U.S. House of Representatives, which has now lasted 24 years.
The tax bill pushed by Trump and passed by Republicans in Congress late last year was supposed to help. But polls show this help has yet to happen.
House Speaker Paul Ryan (R-Wis.) predicted, "[W]hen people see their withholding improving, when they see the jobs occurring ... when they see a simpler tax code, that's what's going to produce the results. And results are going to be what makes this popular." Senate Majority Leader Mitch McConnell of Kentucky was more blunt, saying, "If we can't sell this to the American people then we should be in another line of work."
So far, the sale has not been made. Both here in Massachusetts and nationally, polls show voters questioning whether they benefit from the law. According to the latest Huffington Post/YouGov polling, Americans are split, with 34 percent in favor of the law, 36 percent opposed, and the rest undecided. A CNBC poll released last week found that only 32 percent report seeing more take-home pay since the law was passed.
The tax law fares no better here in Massachusetts. According to the latest WBUR poll (topline results, crosstabs), just 33 percent of the state's voters think they personally benefit from the law, while 58 percent think it will mostly help the upper class.
Running as a Republican in Massachusetts is never easy -- the last time a Republican won a U.S. House seat here was 1994. But some districts are more friendly to Republicans than others, and two of these have Republican candidates.
Rick Green, who is running to replace retiring U.S. Rep. Niki Tsongas in the 3rd district, sounded a positive note on the tax code changes.
"In January my company announced bonuses for all full-time employees," he said in an email. Green is president and co-founder of an online auto parts company. "Ultimately, the company's tax savings will be passed onto our customers in the form of lower prices, but in the meantime, we decided to share these savings with our employees."
Green added that the average increase in pay has been around 4 percent with the most going to lower-wage workers.
Convenience store magnate Peter Tedeschi, who is running against incumbent Congressman Bill Keating in the 9th district in the southeast and Cape Cod, seems much less effusive.
In an emailed statement, Tedeschi spokeswoman Maureen McInerney called it "a flawed plan that highlighted both the fact that Massachusetts did not have a seat at the table and the overall lack of collaboration on Capitol Hill."
She noted specific concerns, writing, "Peter Tedeschi supports lower taxes; however, he has specific concerns such as the fact that the law significantly limits state and local tax (SALT) deductions. Peter feels that work needs to be done to raise or eliminate the cap so that Massachusetts remains an attractive and attainable place to live."
Whether either approach is successful likely depends on whether voters warm to the law in the coming months of campaigning. There are various theories as to why voters are skeptical. In today's hyper-partisan environment, political polarization spills over into seemingly factual questions like whether your paycheck is bigger or smaller than it was before. Both nationally and in Massachusetts, opinion about the law is split along party lines.
Beyond partisanship, the dollar amounts being returned to middle class voters are pretty small — small enough to possibly escape notice or make little material difference. Voters may also be reacting to media coverage, which tended to focus on the very real skew in the benefits of the plan toward high-income earners. While there were also stories about employee bonuses, the polls show voters recognize most benefits flow upward.
It's possible as the year wears on and more paychecks roll in, more voters will realize their take-home pay has grown, and opinion will turn around.
But for now, it seems that the GOP is not getting the electoral return from the law that they were hoping for. That's not an encouraging sign for Republican candidates here in Massachusetts.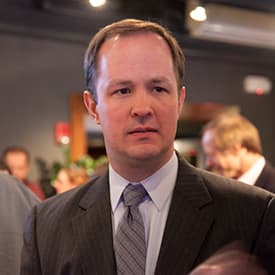 Steve Koczela Contributor
Steve Koczela is the president of The MassINC Polling Group and has overseen WBUR's polling since 2011.