Forecast: A Few Showers And Cool, But Milder Later This Week
This article is more than 3 years old.
It's another cool and chilly day on tap, with some rain and perhaps wet snowflakes mixed in north and west of Boston.
I'd like to say this is the last of the cool days of this spring, but there's going to be another shot of cold air this weekend. The good news is I do see a couple of days of warmth coming up on Thursday and Friday perhaps continuing into Saturday.
The trickiest forecast is in the Saturday to Monday time frame. On Saturday, there will be colder air trying to come down from the north at the same time very warm air will be somewhere over southern New England. Temperatures may approach near 80 degrees in parts of Connecticut and be in the 30s in parts of Maine. With a 50 degree temperature contrast, the placement of the boundary line between those two air masses will be incredibly important.
For those of us that end up on the southern side of the boundary, it will feel like summer, whereas across the northern part of the boundary, it will feel like late winter.
It's likely that the whole cold air mass slips toward the south on Sunday leaving us in a chilly regime.
A potent low pressure area will develop on the boundary between the warm and cold air late in the weekend and that is likely going to bring showers for Patriots' Day. This means that the marathon will likely be wet at some point but whether the heaviest rain occurs before during or after the event is still questionable and we really won't know all the details of that part of the forecast for a few more days.
You can follow my updates here and on Twitter @growingwisdom.
---
Tuesday: Cloudy, some showers, may be a few wet snow flakes in the northern areas mixed in. Highs 40-46
Tuesday Night: Clearing and chilly. Lows 28-33.
Wednesday: Sun and clouds, chilly. Lower 50s inland, 40s coast.
Thursday: Partly cloudy late day showers. Highs 53-59.
Friday: Sunshine and clouds, milder. 58-67.
Saturday: Partly sunny. Highs in the 70s, but possibly much colder northeaster areas.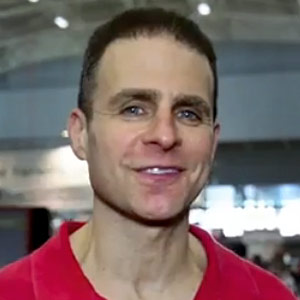 David Epstein Meteorologist
David Epstein is WBUR's meteorologist.