Forecast: Milder Days Ahead, But Cold Still Coming
This article is more than 3 years old.
Many of you are probably sick of the chill and wet weather and are considering packing up and moving to San Diego. The weather certainly hasn't been very nice lately. Although we have a few milder days coming up, I also see temperatures crashing down into very chilly levels for Sunday and Marathon Monday.
Today will feature a blend of clouds and sunshine, with highs getting on the lower 50s inland. Along the coast it will be cool, and stay in the mid to upper 40s. The early dense fog this morning should burn off, but be careful of slippery spots.
Thursday we run the risk for a shower after some morning sunshine, but temperatures will be in the 50s and near 60 inland.
Friday is my pick of the rest of the week. I expect high temperatures to reach well into the 60s and a few spots over interior southern New England could nudge the 70 degree reading.
Saturday is a tricky day, with colder air moving in from the north while there is exceedingly warm air over Connecticut and parts of New York. My gut feeling is that it will be a chilly day from Essex County down through Boston and the immediate western suburbs, but temperatures west of I-495 should be in the 50s to mid-60s at least in the morning before falling back in the afternoon.
If the boundary between the chilly air and the mild air is a little further south than all of us will be quite cool on Saturday. The opposite is also true.
No matter what happens, it turns very chilly for Sunday with one of the coldest April 15ths on record for high temperatures. The storm system I've been talking about for several days approaches on Monday with cloudy skies and showers.
Whether the heaviest rain occurs during the marathon or not is still questionable, but it's not going to be a nice day. That of course brings us to Tuesday, when I think we'll all be tired of this weather pattern.
You can follow my updates here and on Twitter @growingwisdom.
---
Wednesday: Sun and clouds, chilly. Lower 50s inland, 40s coast.
Wednesday Night: Partly cloudy and chilly. Lows 28-33.
Thursday: Partly cloudy late day showers. Highs 53-59.
Friday: Sunshine and clouds, milder. 58-67.
Saturday: Partly sunny. Highs in the 50s along the coast from Boston north, but 60s west of I-495.
Sunday: Clouds, some sun, may shower. Very chilly. Highs 38-44.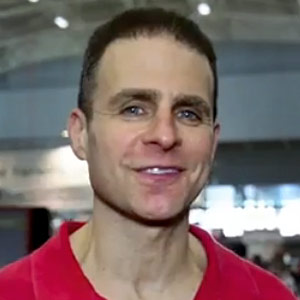 David Epstein Meteorologist
David Epstein is WBUR's meteorologist.