Over Those 26.2 Miles, Boston Marathon Runners Leave So Much Clothing Behind. Who Picks It Up?
This article is more than 5 years old.
It wasn't a naked run, but a lot of clothes sure got left behind.
Tens of thousands of pounds of jackets, shirts, hats and other pieces of clothing were left along the Boston Marathon course by undaunted runners, soaked to the skin from this year's wet and freezing weather.
But, after the runners are gone, who picks up the stuff?
Judy Pitasi does.
She captains the volunteer clean-up program for the Boston Athletic Association. This year, she said her team's biggest challenge was separating the trash from the clothing.
"There was a lot of trash this year, probably more so than I've ever seen, because of the ponchos and because of those one-piece suits they buy at Home Depot and then they discard them," Pitasi said.
The rain was definitely a factor, she says, in runners shedding more clothing than usual. In years before, clothes have mostly been abandoned near the starting line.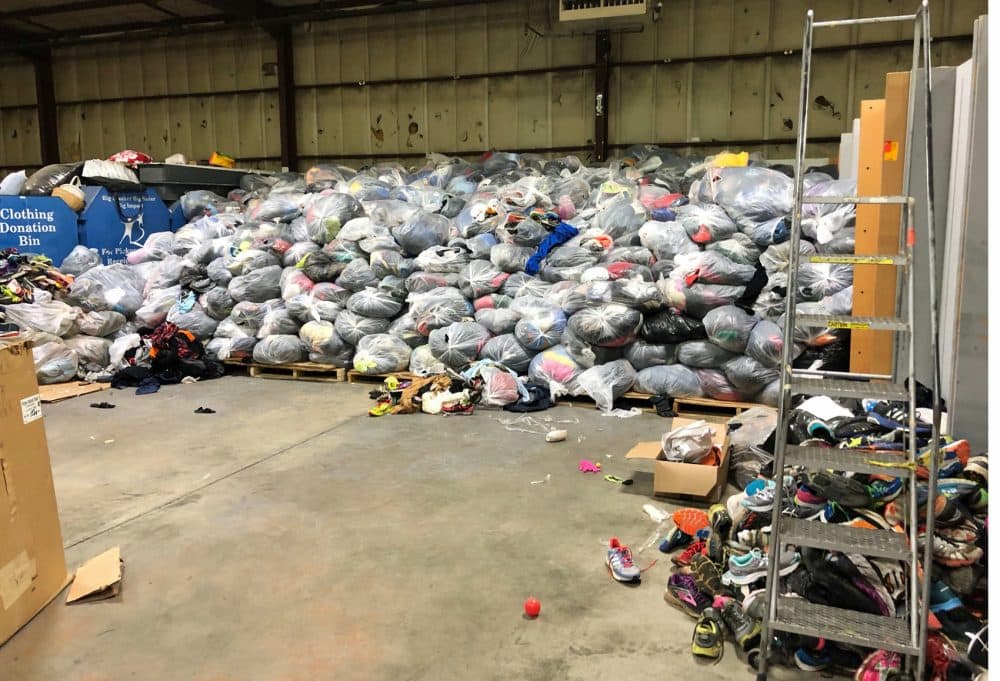 Boston Athletic Association officials say volunteers have so far collected 40,000 pounds of clothing from the marathon starting line — and that's not counting the garments found all along the rest of the 26.2-mile course.
The collected clothes are being cleaned, and will then be donated to Big Brothers Big Sisters of America.