Comm. Ave. Bridge Fix Means 'Difficult 3 Weeks' For Summer Commuters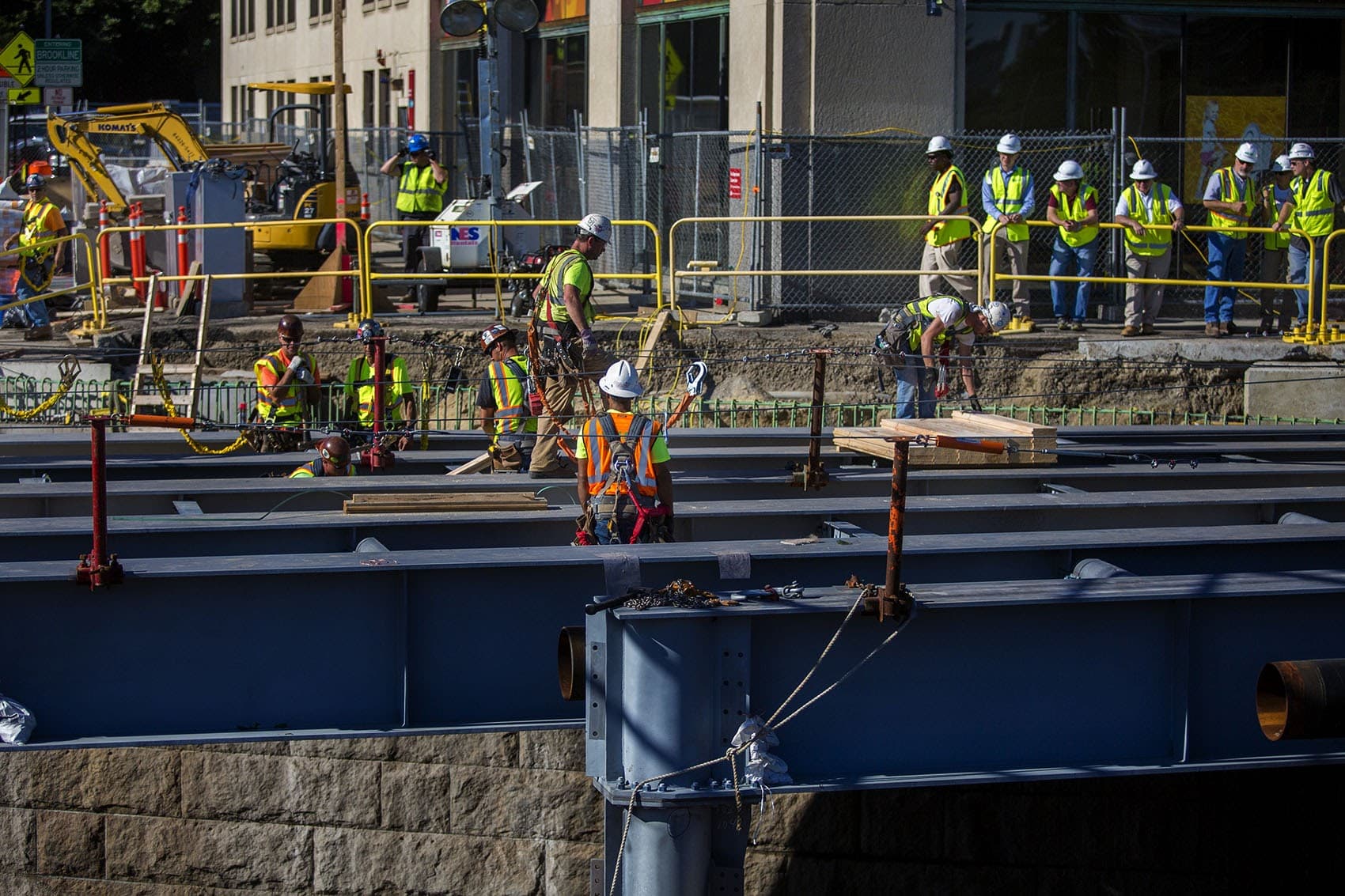 This article is more than 3 years old.
Commuters who travel into and out of Boston using the Massachusetts Turnpike and Commonwealth Avenue should prepare for a "very difficult three weeks" from late July to mid August, as the state completes the replacement of the Commonwealth Avenue Bridge, a top highway official said Monday.
"There will be very major traffic impact," added Jonathan Gulliver, highway administrator for the Massachusetts Department of Transportation. "This is again a project that affects virtually all modes of travel in this particular region. In addition to the turnpike, the travel over the bridge will be impacted."
The closure of Comm. Ave. to drivers is expected to last 15.5 days, beginning on the night of July 26 and ending the morning of August 11.
On the Pike, traffic in both directions will be restricted to two lanes during peak hours, and one lane during off-peak hours. The Pike restrictions will be in place from the night of July 27 to the morning of August 6.
The work is the second half of a bridge replacement project that started last summer, when workers replaced the eastbound side of the bridge.
MassDOT advises travelers to reduce, reroute and re-mode: "Whether you're riding a bike, walking, driving a car, taking the T … your travel will be impacted if you go through this area," Gulliver said. "Avoid unnecessary travel if possible."
Comm. Ave. will be open for buses and emergency vehicles, as well as pedestrians and cyclists, though Green Line B branch service between the Blandford and Babcock stops will be replaced with a bus shuttle. The MBTA recommends Green Line riders add 10 minutes to their expected commute time.
Two T bus routes will be diverted to Mass. Ave.: the CT2 (Roxbury to Somerville) and the 47 (Southie to Cambridge). Riders should plan for an additional 15 minutes of travel time.
"This is a huge benefit to the traveling public ultimately, though it is a very intense … construction project," Gulliver said, adding that the work is happening at an accelerated pace.
The bridge replacement is projected to cost $110 million. MassDOT says the new bridge will last 75 years.