Estranged Husband Of Former Mass. Senate President Pleads Not Guilty To Indecent Assault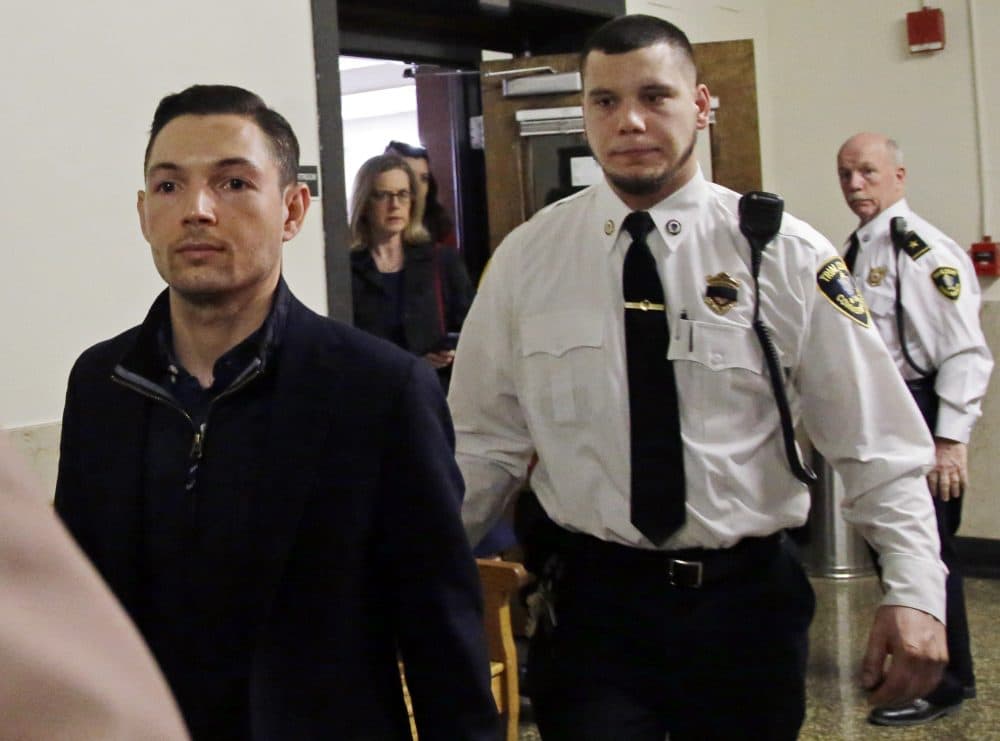 This article is more than 4 years old.
The estranged husband of former Massachusetts Senate President Stan Rosenberg pleaded not guilty to indecent assault and battery and other charges on Tuesday morning.
Bryon Hefner, 30, was arraigned Tuesday in Suffolk Superior Court in Boston on several charges, including indecent assault and battery, disseminating nude photos of an unsuspecting person without consent, and open and gross lewdness.
The charges come months after multiple men accused Hefner of assault in a shocking Boston Globe report published in November. Several of the men had business before the state Legislature, and told the Globe that Hefner had insinuated he had influence over his husband.
In a statement, Hefner's attorney said Tuesday:
Mr. Hefner Rosenberg has pleaded not guilty to the charges and looks forward to defending himself in a court of law where accusers cannot remain anonymous and must face cross-examination. ... Unfortunately, he has already been pilloried in the press for political purposes, having never had a trial."
Rosenberg agreed to temporarily step down as Senate president pending a Senate Ethics Committee investigation into whether he broke any rules or acted inappropriately. According to State House News Service, a high-ranking Senate official said that probe has reached its "end phase" but it is unclear when the committee will release its findings.
Regardless of the findings, it appears Rosenberg will not return to the presidency, as state Sen. Karen Spilka recently claimed enough votes to become the next state Senate president.
Hefner's trial will begin next March. He's been ordered to stay away from the Massachusetts State House grounds and to surrender his passport.
Rosenberg and Hefner separated in January, less than two months after the allegations against Hefner surfaced.
With reporting from WBUR's Yasmin Amer