45 Indicted In Fentanyl Trafficking Ring Allegedly Run By 2 Brothers From Mass.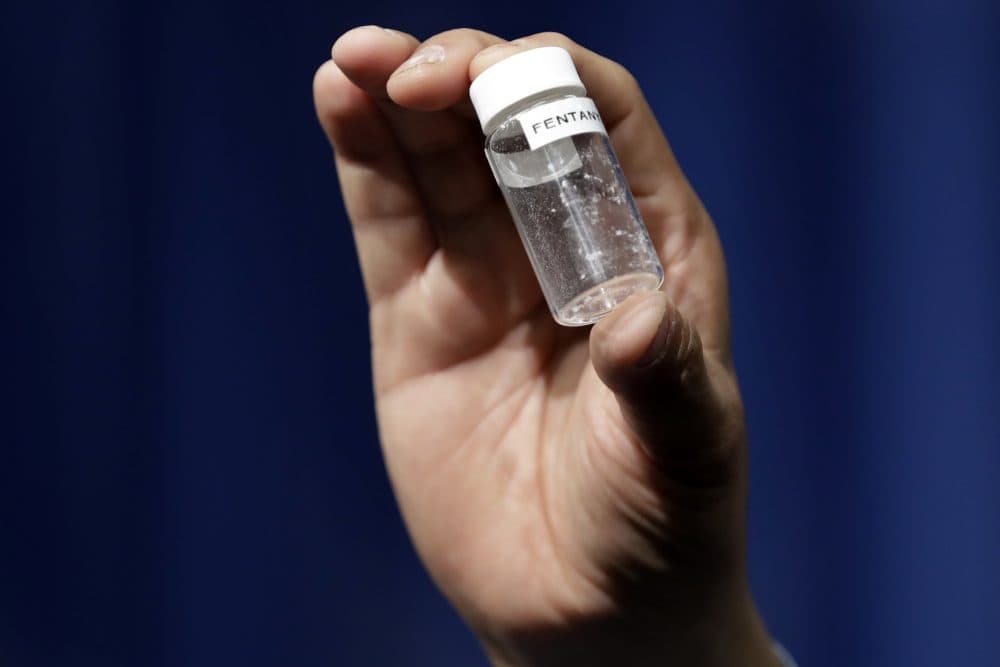 This article is more than 2 years old.
Federal authorities in New Hampshire say a yearlong investigation led to the indictment of 45 people in a fentanyl trafficking ring allegedly run by two brothers from Massachusetts.
New Hampshire U.S. Attorney Scott Murray said Wednesday the operation, allegedly headed by Sergio and Raulin Martinez, used dispatchers and distributors to channel fentanyl from Lawrence, Massachusetts, into New Hampshire.
Murray said authorities believe it's the largest fentanyl case to be prosecuted in the district. He said 32 people from the Lawrence area and 13 from New Hampshire were indicted.
Last month, police seized more than 30 kilograms of suspected fentanyl, more than $500,000 in cash and two firearms.
A lawyer representing Raulin Martinez declined to comment, and lawyers for Sergio Martinez did not immediately respond to a request seeking comment.
Murray says the government is using all of its resources to combat the region's drug trade.
"If you are a drug dealer doing business within this state, whether in Lawrence, Massachusetts, or beyond, know that the feds are watching you," he said. "And that the combined weight of federal, state and local law enforcement will be brought against you if you choose to sell drugs in New Hampshire."
Last year, New Hampshire Gov. Chris Sununu said he believed Lawrence was a main source of drugs entering New Hampshire. His comments sparked a critical response from the mayor of Lawrence, Daniel Rivera.
Many New Hampshire law enforcement officials agree with Sununu's assessment that fentanyl is often trafficked through Lawrence, including Murray.
"I can tell you that I spent seven years as an elected district attorney in New Hampshire prior to assuming this office, and I would say that a very large percentage of our cases came from that location," he said.
Fentanyl, a powerful synthetic opioid, was present in more than 80 percent of opioid overdose deaths in Massachusetts in 2017.
With reporting by The Associated Press, WBUR and New Hampshire Public Radio
This article was originally published on April 25, 2018.