Forecast: Beneficial Rainfall Followed By More Sunshine
This article is more than 2 years old.
After a couple of gorgeous days, we have some beneficial rain coming today.
The sun is very strong — akin to how it is in mid-August — during this time of year. The strong sun and low humidity have dried the region out very rapidly. A nice rain today will really help to green things up quickly this weekend.
Beyond benefiting plant life, today's steady rainfall will help keep the risk of fire danger low while also cleansing the air of a lot of the tree pollen that's been building up over the past few days.
As low pressure tracks up to the west of New England it will pull in a lot of moisture and bring us our rain today. At times the rain may come down hard enough to create temporary street flooding, but we haven't had enough rain this spring that this will create any river or stream issues.
As the system moves to our north, we will see partial clearing for Thursday. The morning may start with clouds, but by the end of the day Thursday there will be plenty of sunshine. Temperatures will be comfortably mild in the mid-60s.
A small system could bring a quick shower Friday, along with a bunch of clouds and sunshine and seasonable temperatures. So far, the weekend does look dry, and things appear to turn a bit cool for just a day on Sunday, with highs in the upper 50s.
There are some signs of a major warming trend next week. Some of the models even have parts of New England reaching well into the 80s, to perhaps near 90. I'm not sure that surprises any of us after the cool March and April. Many of us predicted we'd go straight into summer, and indeed this may happen.
You can follow my updates here and on Twitter @growingwisdom.
---
Wednesday: Cloudy, showers and steady rain develops. Highs in the mid-50s.
Wednesday Night: Showers, maybe a thunderstorm early. Lows in the 40s.
Thursday: Cool early with a few showers, then partly sunny. Highs 58-65.
Friday: Clouds, some sun, a shower. Highs in the mid- to upper 60s. Cooler at the coastline.
Saturday: Sun and clouds, may shower. Highs in the 60s.
Sunday: Partly Sunny, cool. Highs just shy of 60.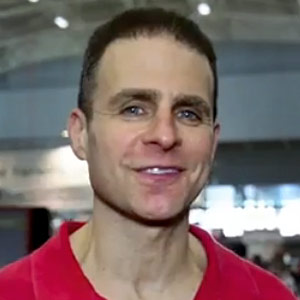 David Epstein Meteorologist
David Epstein is WBUR's meteorologist.