3 Right Whales Spotted Off Martha's Vineyard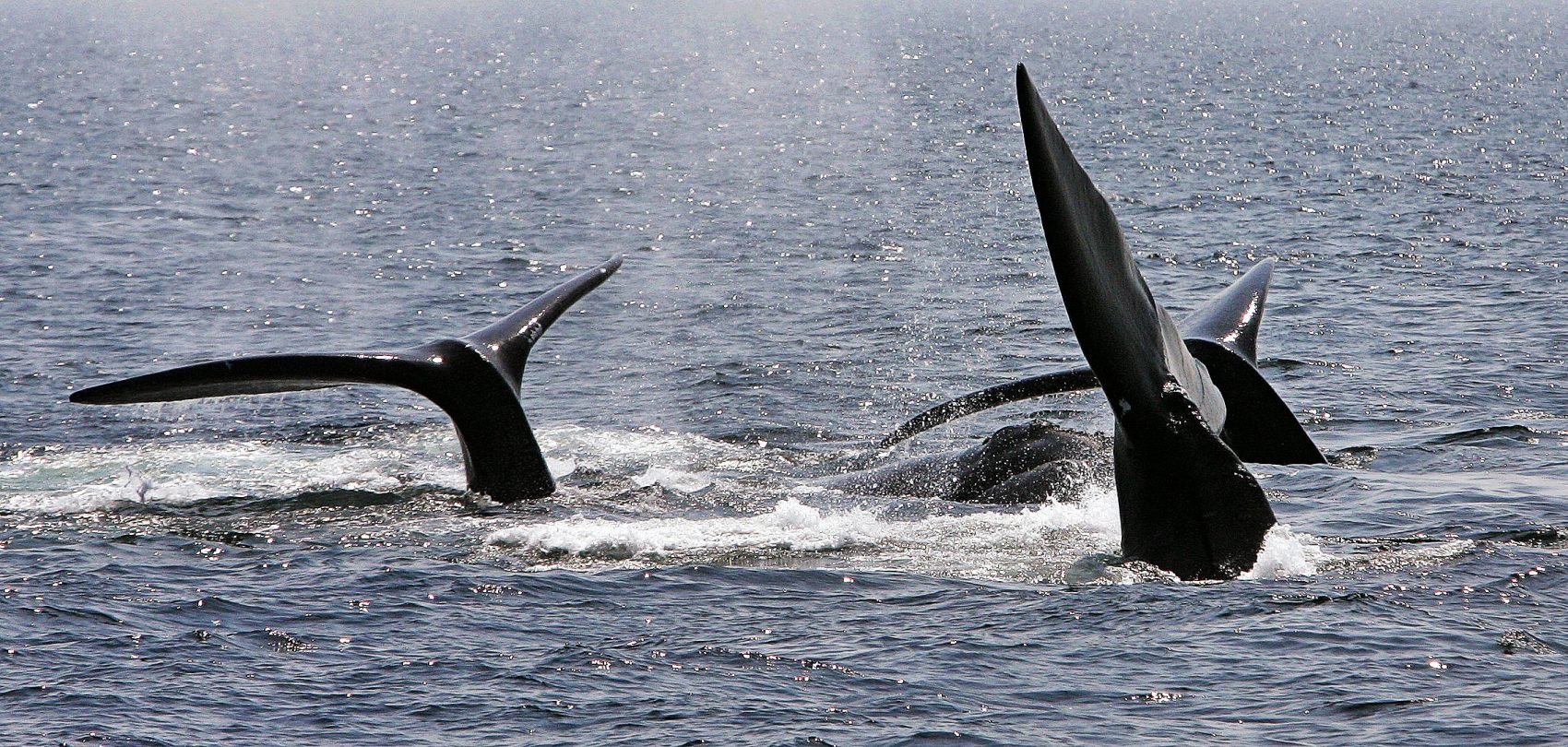 This article is more than 2 years old.
The federal government is asking boaters to slow down in an area south of Martha's Vineyard to make way for a small group of endangered whales.
Three North Atlantic right whales were spotted in the area, which is 19 nautical miles south of Martha's Vineyard. The National Oceanic and Atmospheric Administration is announcing a voluntary vessel speed restriction zone in the area until May 9.
The agency asks mariners to avoid the area or transit through it at 10 knots or less. The request is designed to help reduce ship strikes, which are one of the major causes of death for right whales. The other is entanglement in fishing gear.
The announcement comes days after another right whale sighting, when about 30 whales were spotted off the coast of Marshfield.
There are only about 450 North Atlantic right whales left, and they experienced high mortality last year.
With additional reporting by the WBUR Newsroom