Senate Ethics Committee: Rosenberg 'Failed To Protect The Senate From His Husband'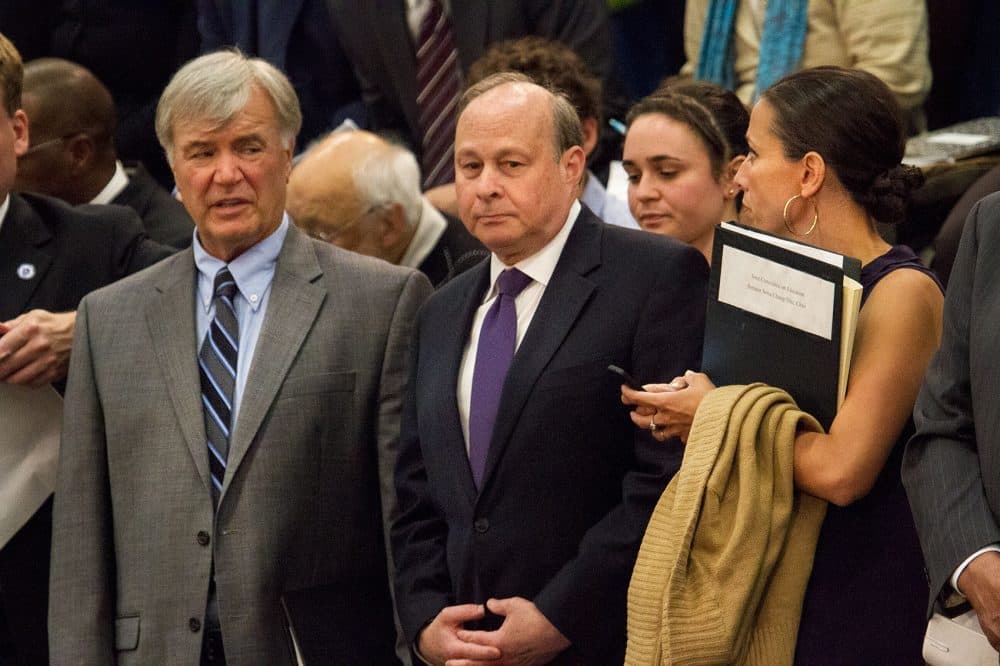 This article is more than 3 years old.
The Senate Ethics Committee has found that Amherst Sen. Stan Rosenberg demonstrated a "significant failure of judgment and leadership" when he was Senate president, in connection with his estranged husband's alleged misbehavior.
The findings have led to some calls for Rosenberg to resign.
Democratic and Republican state senators met for five hours on Wednesday to review an 80-page report produced by independent investigators at the law firm Hogan Lovells.
The Ethics Committee said in a statement that it had adopted the report's findings, which included that Rosenberg, during his time as president, undermined the Senate's anti-harassment policy because he either knew or should have known that Hefner had racially and sexually harassed Senate employees.
The committee said in a statement that Rosenberg's failure of leadership did not violate any formal Senate rules but "undermined the integrity of the Senate."
"Essentially," the statement said, "Senator Rosenberg failed to protect the Senate from his husband, whom he knew was disruptive, volatile and abusive."
Rosenberg's estranged husband, Bryon Hefner, was indicted in March on felony charges including sexual assault. Hefner pleaded not guilty last week.
Rosenberg has denied knowing about Hefner's alleged misconduct.
Rosenberg and Hefner separated in January, less than two months after the allegations against Hefner surfaced.
The report also faulted Rosenberg for giving Hefner "unfettered" access to his email and Senate information to which Hefner should not have been privy.
"Senate IT Policy expressly forbids the sharing of passwords," the report says.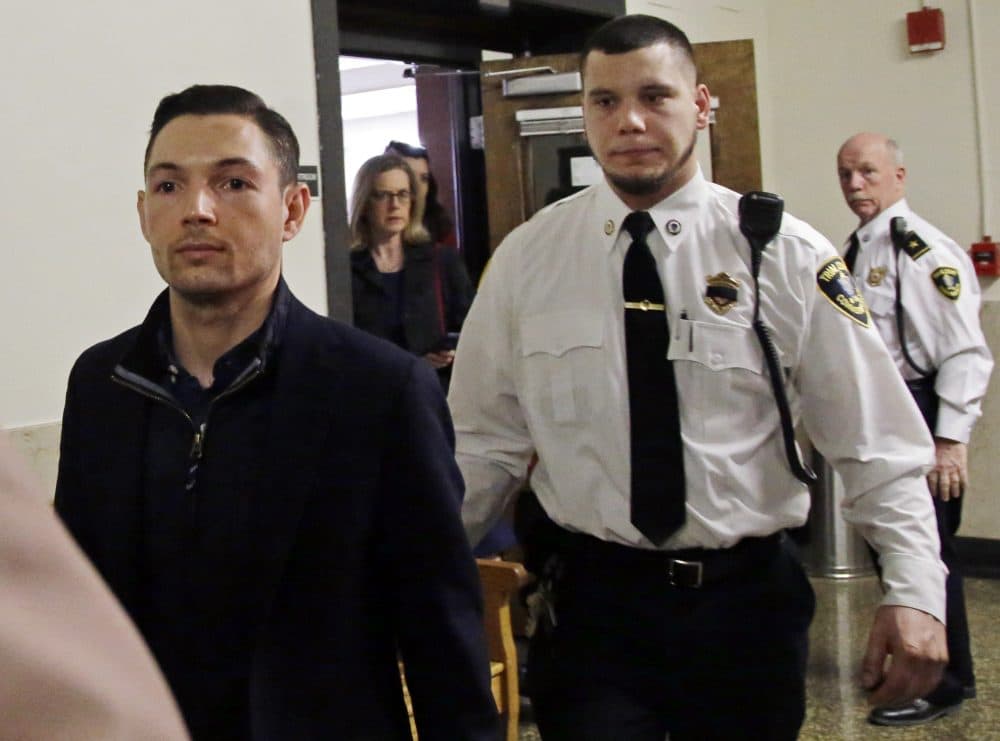 It adds: "Senator Rosenberg's conduct in this regard was patently unreasonable and arguably reckless given his awareness that Hefner was likely to act improperly. Yet, he provided Hefner with the access anyway."
Rosenberg, a Democrat, had claimed in late 2014, shortly before he was elected Senate president, that there would be a "firewall" between his work and his husband.
The Ethics Committee recommended that Rosenberg be barred for the remainder of this session and the following two-year session from serving as Senate president, in Senate leadership or as chair of any committee.
The report now goes before the full Senate for acceptance.
Rosenberg, who stepped down in December as Senate president, and had expressed confidence that the investigation would show no wrongdoing on his part, was not in the State House on Wednesday.
Rosenberg said last month he plans to seek re-election.
Following the release of the report on Wednesday, Republican Gov. Charlie Baker and Democratic Attorney General Maura Healey called on Rosenberg to resign as senator. Baker said in a statement that Rosenberg "has compromised the business of the Chamber and trust of his constituents."
With reporting by WBUR's Benjamin Swasey and State House News Service
This article was originally published on May 02, 2018.