The 'Sound Of Music' Can't Help But Bring A Crowd To Its Feet
This article is more than 5 years old.
How do you solve a problem like "The Sound of Music"?
Director Jack O'Brien's 2015 Broadway revival was supposed to remove the treacle with a turkey baster. But the national tour of that production is now in its second visit to Boston (at the Boch Center's Wang Theatre though May 13). And what it proves is that you really can't toughen up "The Sound of Music": The saccharine is built into it. With its jaunty/inspirational score and septet of cute kids, the beloved 1959 Rodgers and Hammerstein musical is just too bright-eyed and bushy-tailed for a clash of megaphonic nuns and menacing Nazis. That said, the production passing through the Wang is, if not spectacular, solid enough to have brought an opening-night audience well stocked with its own cute kids to its feet.
Very loosely based on Maria von Trapp's 1949 memoir "The Trapp Family Singers" (which had already inspired a pair of West German films), the musical tells the story of effervescent postulant Maria, who is sent by her Mother Abbess to do a stint as governess to the children of Captain Georg von Trapp. A decorated naval officer and widower whom grief has turned into something of a martinet, von Trapp runs his family as if it were a tight ship. He is also a patriotic Austrian who has no intention of kowtowing to the rapidly approaching Anschluss — the forcible 1938 annexation of Austria by the Third Reich.
Naturally, when Maria shows up, bearing her guitar and a healthy hunk of the Rodgers-and-Hammerstein songbook, she melts the hearts of just about everyone but the Nazis. But she begins with the heretofore-straitjacketed children, teaching them to sing, beginning with "Do-Re-Mi" and moving on to "So Long, Farewell," "The Lonely Goatherd" and the show's melodious title tune (to which she first gives voice here while perched on a log before a backdrop of multicolored mountains majesty).
But if Maria and her under-aged backup group corner the market on the perky numbers (and the yodeling), the perspicacious Mother Abbess gets the show's famed, rousing tonsil-buster, "Climb Ev'ry Mountain" (and its reprise). In this production, 2014 Boston Conservatory grad Lauren Kidwell brings to it a voice as large as those looming Alps over which the von Trapp clan must clamor toward freedom in Switzerland and a singing career in Vermont.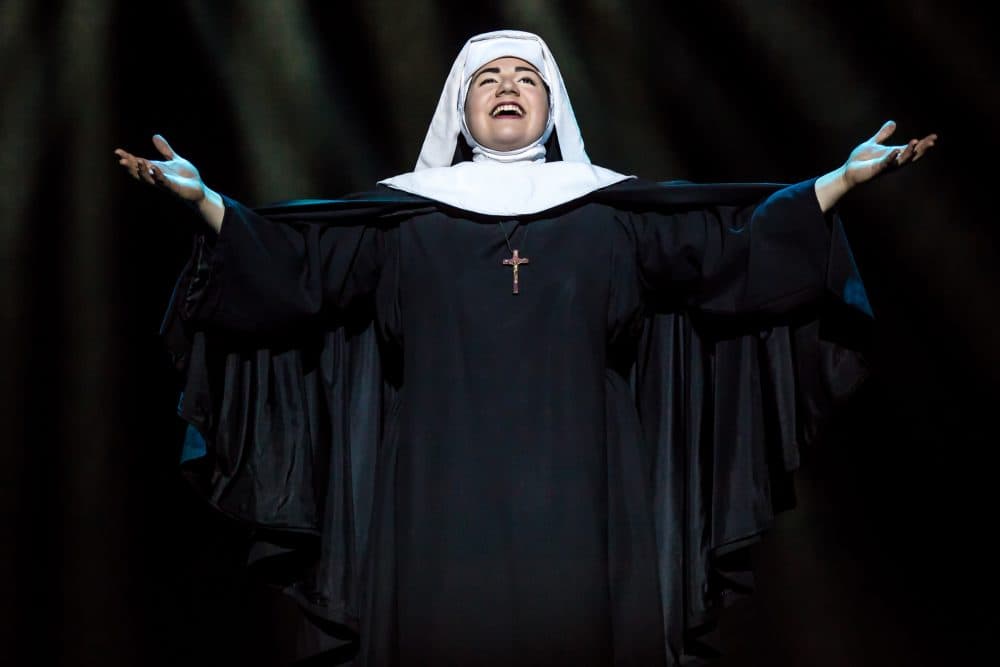 Yes, that's right, a woman in her 20s plays the Mother Abbess. The 2015 revival slants both the head nun and Captain von Trapp younger than they appear in either the original Broadway show or the 1965 film. Here the former is a companion as well as an adviser to Maria, with whom she duets on "My Favorite Things," and the latter becomes a very youthful guy to have fathered seven kids, the oldest of whom is "16 going on 17."
When the national tour first took to the road, critics were struck by the fresh-faced, unconventionally lovely Maria of newcomer Kerstin Anderson (whose previous gig had been as a sophomore at Pace University). Jill-Christine Wiley, who now plays the role, is neither subtle nor surprising, but she brings a pretty soprano and pluckiness to the postulant about to become a matriarch.
In the tough role of von Trapp (whose conversion from stick-in-the-mud authoritarian to warbling family man is of the whiplash variety), Mike McLean doesn't register much as a character. But he sings well, and the moment in the midst of "Edelweiss" in which he winces upon discovering he's singing before a trio of blood-red Nazi banners is both chilling and tender. And the youngsters playing his progeny, whether goose-stepping or choreographically imitating a cuckoo clock, are charming without being cloyingly cute. In particular, as Liesl, pert Keslie Ward aptly conveys the conflicting tugs of the nursery and romance.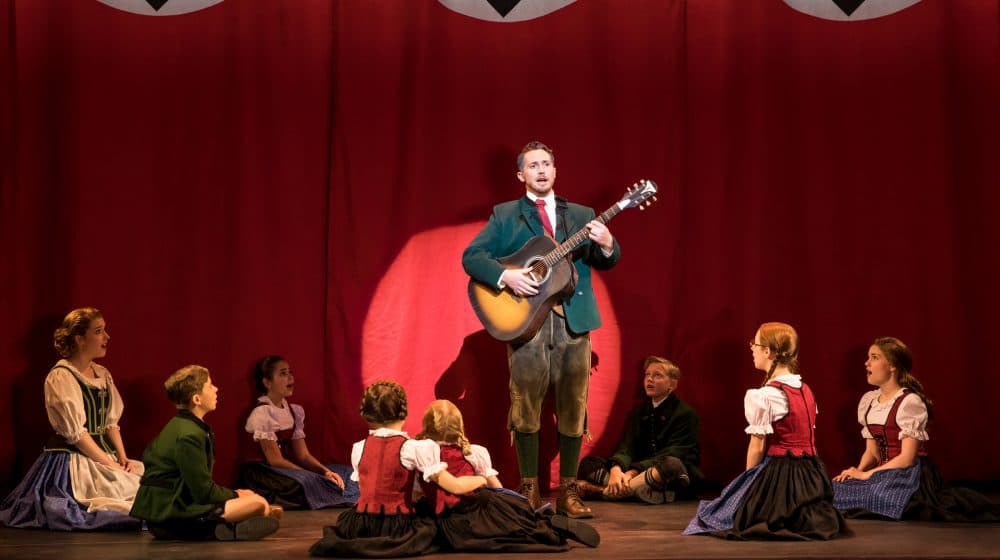 For the tour, Matt Lenz has replicated O'Brien's direction, with Danny Mefford's spry choreography -- infused with the flavors of ballroom and Austrian folk dance -- recreated by Jonathan Warren. The settings by Douglas W. Schmidt, moving between sepulchral cathedral and grand villa, are tall and substantive. And if the book of the musical (by Howard Lindsay and Russel Crouse) has always been simplistic, the well-worn songs continue to make for what R&H aficionados will doubtless consider some enchanted evening.
---
"The Sound of Music" is at the Boch Center through May 13.