Jamaica Plain Community Remembers Victims Of Fatal Shootings
03:49
Play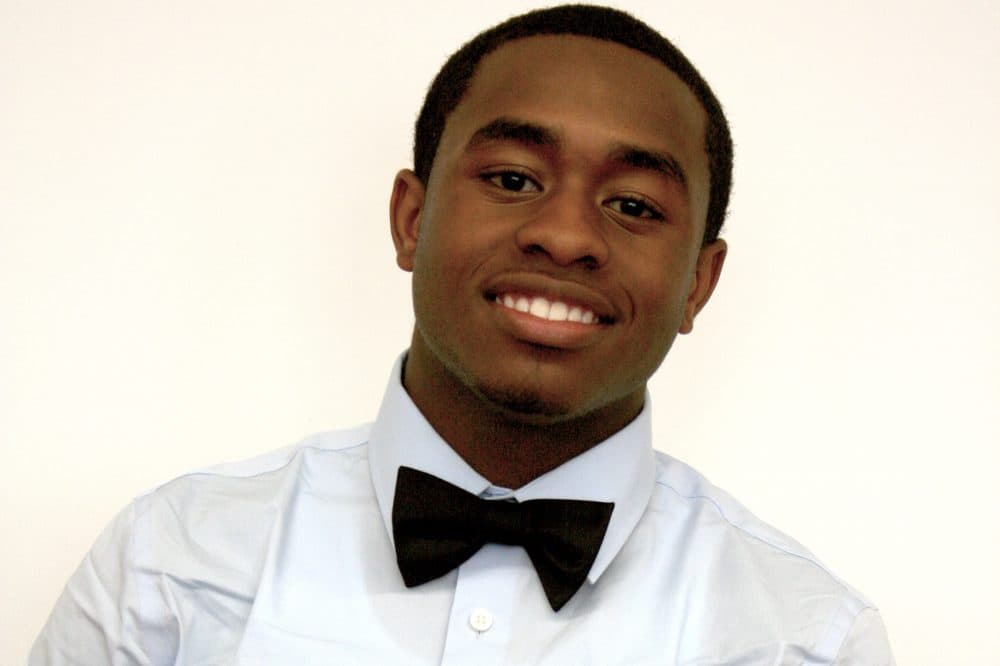 This article is more than 2 years old.
Days after the fatal shooting of two men at a low-income housing development in Jamaica Plain, the larger community is still struggling with the aftereffects of the deaths.
Christopher Joyce, 23, and Clayborn Blair, 58, were, police say, the innocent victims in what may have been a gang-related shooting Friday night at the Mildred C. Hailey development.
Joyce was about to graduate from Salem State University. When he was a junior at the private Catholic school Cristo Rey High School, he decided to repeat a year so he could improve his GPA.
Now, that dedication to academics is part of his legacy at the school in Dorchester's Savin Hill.
"This was a kid who was in control of his own path and he did everything right," said vice principal Carrie Wagner. "So I can't imagine what it must feel like for our students and their families, particularly students of color, particularly students who are low income, to know that even when everything has gone right, this could still happen."
But Wagner and others at Cristo Rey say they are focusing on remembering the incredible person Joyce was.
"He also was super earnest in the way that he would kind of just really always be just his most honest self in class, whatever that may be, and he was just the life of whatever room he was in," said Christina Searby, dean of math and sciences at the school.
After graduating from Cristo Rey, Joyce mentored students who hoped to follow in his footsteps, to become the first people in their families to attend college.
"He would give advice, life advice. If I wanted to give up he tell me… never think about failing, always think about proceeding, finishing strong," said Salem State University freshman Benny Ssentongo, whom Joyce tutored at Salem State.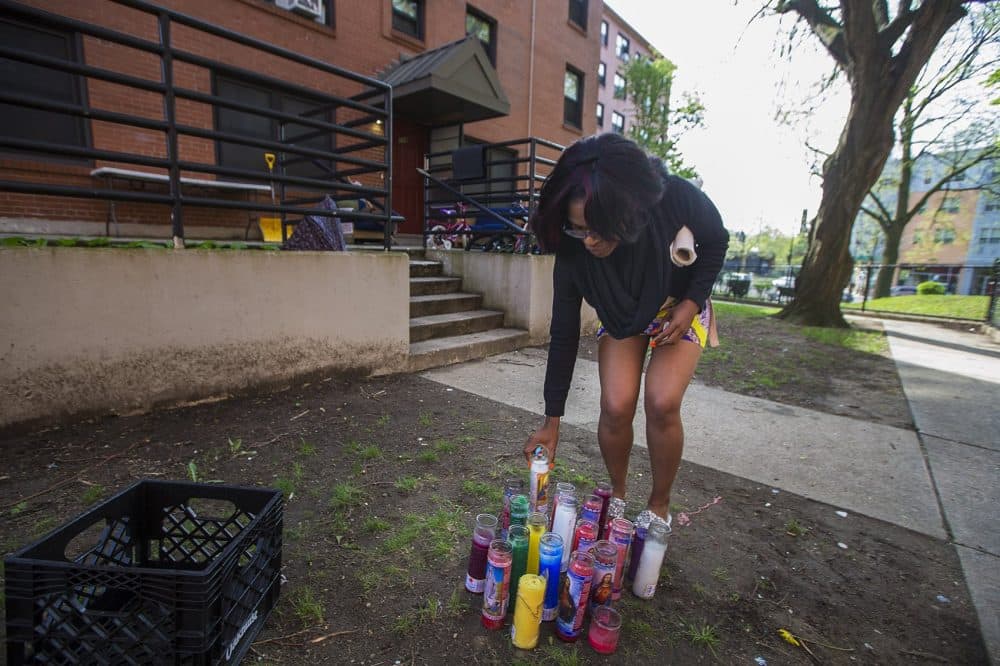 Residents at the housing development, formerly known as Bromley-Heath, are now trying to find their own strength.
Some residents worry that this latest bout of likely gang violence won't be the last.
On Monday, many of the residents were wary of speaking to a reporter about what happened — and those who did said they didn't want to give their full names, out of fear they could be targeted.
A man working on his car identified himself only as James. He said Clayborn Blair used to live in the complex, and they knew each other going back decades.
"Yeah, he was a good dude. Never did any harm to me. Never did any harm to anyone as far as I know.... I mean he grew up around here. He knew everybody. Everybody knew him," said James.
James and others say things have gotten better in the development in recent years — but shootings like these are a setback.
"Every neighborhood like this gets a bad rap, it's not the neighborhood; it's the people in the neighborhood. And some of these people don't even live around here. Who caused all this nonsense?"
Zeus Montero, whose wife and children live in the complex, says he doesn't even want his kids playing outside.
"How am I going to let my kids play in the playground with this level of danger here?" he asked in Spanish.
Montero said he's glad to see police have increased their presence since the killings — and wishes they would make increased patrols permanent.
He said a stray bullet flew into his apartment last year. But he stays because he doesn't make enough money to move his family out.
With reporting by WBUR's Bob Shaffer
This segment aired on May 8, 2018.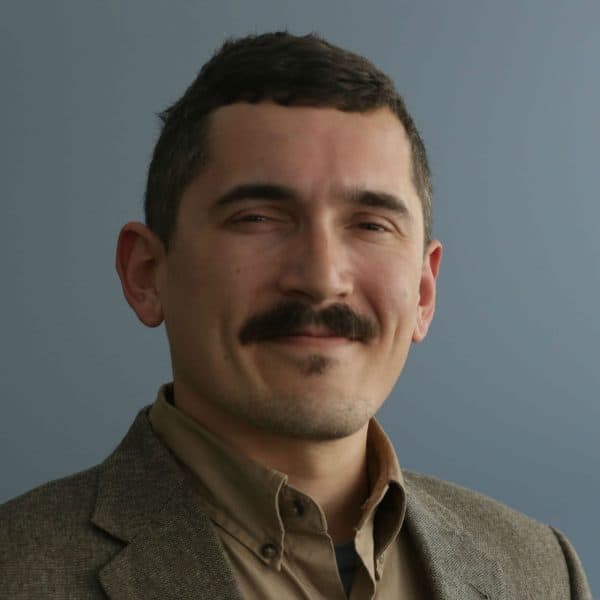 Simón Rios Reporter
Simón Ríos is an award-winning bilingual reporter in WBUR's newsroom.