Climate Summit For Mayors To Be Held In Boston In June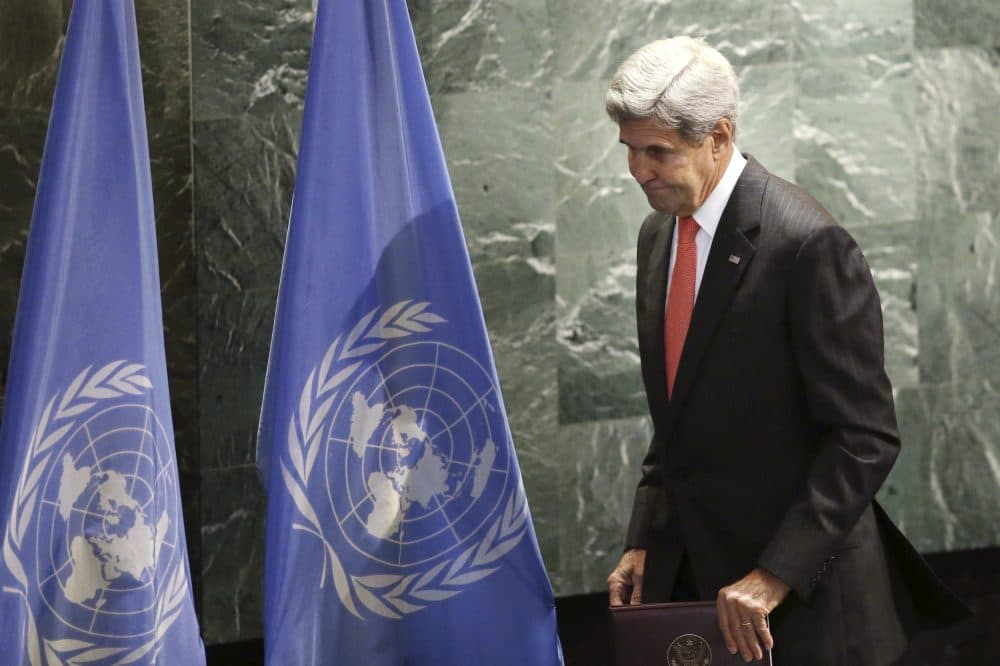 This article is more than 4 years old.
Former Secretary of State and Massachusetts U.S. Sen. John Kerry will be the keynote speaker at an international summit on climate change in Boston next month.
Mayors from across the globe will meet at Boston University on June 7 — about a year after the Trump administration announced it plans to pull out of the Paris climate accords. Kerry negotiated the Paris pact.
"I look forward to welcoming leaders who share in our commitment to addressing climate change to Boston this summer," Mayor Marty Walsh said in a statement.
The mayors will share their best practices on environmental initiatives.
Cities play a critical role in mitigating and adapting to the effects of climate change, says Austin Blackmon, Boston's chief of environment, energy and open space.
"We felt like this was a great opportunity to get the mayors — particularly those who had been really passionate about working on climate — together to share best practices with each other," he said.
Former EPA Administrator Gina McCarthy, who is from Boston, will also be a featured speaker at the summit.
Walsh decided to hold the summit after the U.S. State Department told him a meeting of the world's mayors to discuss climate change wasn't a priority. That meeting, announced in 2016, had been scheduled for 2017.
Walsh is also hosting the U.S. Conference of Mayors' 86th annual meeting in the days after, from June 8-11.
With reporting by WBUR's Bruce Gellerman