4 Things To Know Ahead Of The Celtics' Series Against The Cavs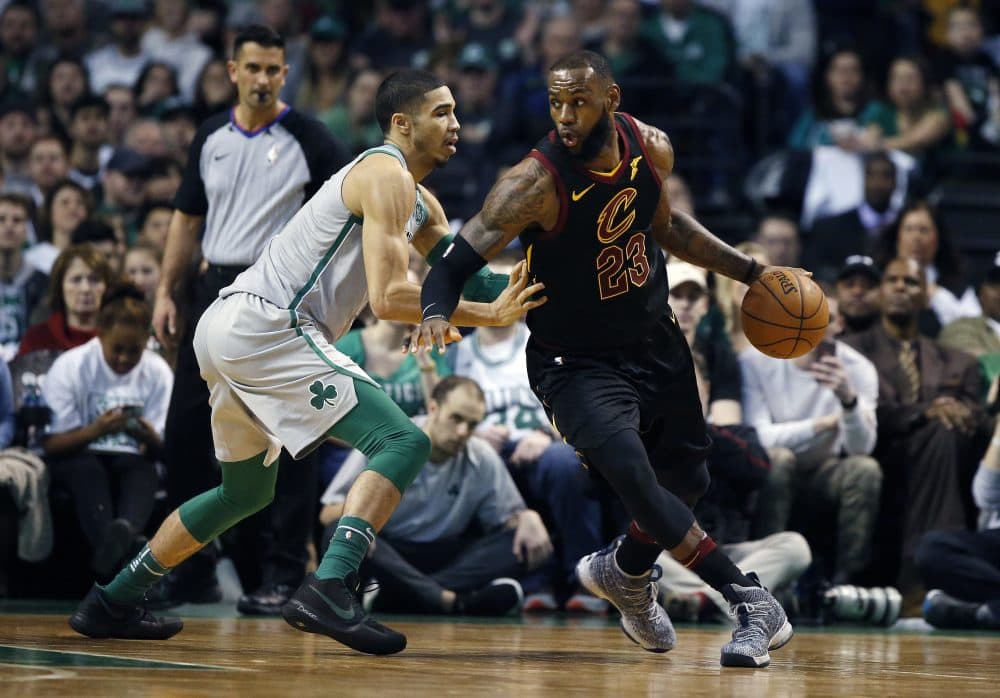 This article is more than 2 years old.
This wasn't supposed to happen. Not like this, not with this roster.
But here we are, readying for an Eastern Conference Finals rematch between the young, injury-depleted Celtics and the LeBron James-led Cleveland Cavaliers.
Do the Celtics have a chance against the Cavs? Why not? Anyone who's followed coach Brad Stevens and company this season knows to never count them out.
When the Celtics take the court Sunday afternoon for Game 1 at TD Garden, they will be much different than the team that faced the Cavaliers last year at this time (only four players returned this season: Jaylen Brown, Al Horford, Terry Rozier and Marcus Smart). And they will be much different than the team that opened the season in Cleveland seven months ago — or the one that took the floor two months ago.
To get ready for the series, here's a look at what made Boston the resilient team it is, and what to expect when they match up with Cleveland.
1. Character Built Through Injuries
Nothing reveals a team's character like its response to a star player suffering a season-ending injury in the season opener.
The Celtics lived that nightmare when their prized free agent acquisition, Gordon Hayward, went down with a fractured tibia and dislocated ankle.
Call it gut check No. 1. The Celtics lost that opener and the next game. Then, they reeled off 16 wins in a row. Stevens called the streak a "little bit of a mirage." Still, it was an early indication that the 2017-'18 Celtics would be a tough, resilient group that refused to adopt a wait-till-next-year attitude.
And the Celtics showed that same resilient character again after left knee surgery ended All-Star and leading scorer Kyrie Irving's season.
2. Growing Up Quick
No matter how many times you hear Jayson Tatum's age, it's still hard to believe he's a 20-year-old rookie. Almost every night, he seems to play like a seasoned veteran. And the increased intensity and pressure of the playoffs hasn't fazed him.
His name is already appearing alongside some all-time Celtics greats. In the second round against Philadelphia, Tatum averaged 23.6 points on 52.4 percent shooting. His points per game average is the second-highest by a Celtics rookie in a single playoff series in franchise history, trailing only Tommy Heinsohn, who averaged 24.0 points per game in a series in 1957.
Another impressive playoff statistic: With his team-high 25 points in Game 5 of the second round, Tatum became the first Celtic since Paul Pierce to score at least 20 points in as many as seven consecutive playoff games.
If that's not enough, there's 21-year-old Brown, who was the second highest scorer (24 points) in Game 5. And 24-year-old Rozier has far exceeded expectations while filling in for Irving.
Expect more poised, productive play from this trio against Cleveland.
3. Brad Stevens Vs. LeBron James
What will Stevens throw at James? And how will James respond? This is the chess match to watch in the Eastern Conference Finals.
The frightening part for the Celtics: James is playing some of his best playoff basketball. Through 11 games, he's averaging 34.3 points, 9.4 rebounds, nine assists and shooting 55.3 percent from the field. And James is looking to reach the NBA Finals for the eighth straight time.
So, which Boston player will try to stop that streak? Marcus Morris, Brown, Horford, Smart and rookie Semi Ojeleye all could spend time guarding James.
What's more certain is that Stevens will devise a game plan for James and his supporting cast that seeks to confirm his basketball genius. (As a T-shirt seen around Boston says, "In Brad We Trust.") But no matter how genius the plan, it seems unlikely the Celtics (or anyone) will have much luck slowing down James the way he's playing now. The strategy with better odds of success: shutting down James' supporting cast and forcing James to effectively win games by himself.
4. Home Court Advantage
The No. 2-seeded Celtics may be underdog in this series, but they're still the No. 2 seed. That means home court advantage against the No. 4-seeded Cavaliers. And the Celtics are 7-0 at the Garden during the 2018 playoffs.
There a lot of basketball pundits out there predicting the conference finals will end with Cleveland winning the series in six games.
But if the series goes the distance, who knows what could happen at the Garden in Game 7? Maybe an upset let by Tatum, Brown and Rozier. It's not unimaginable. After all, so much about the Celtics season has been surprising and unpredictable.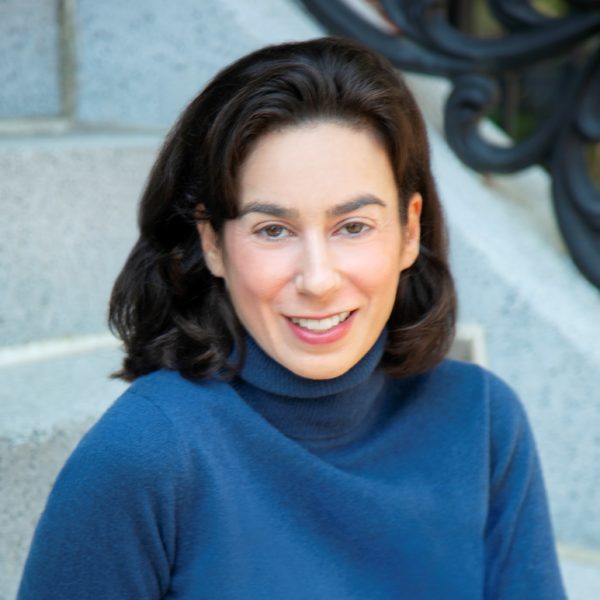 Shira Springer Sports and Society Reporter
Shira Springer covers stories at the intersection of sports and society.