Bentley University President Looks Back On Her Time At School, Says Farewell
Resume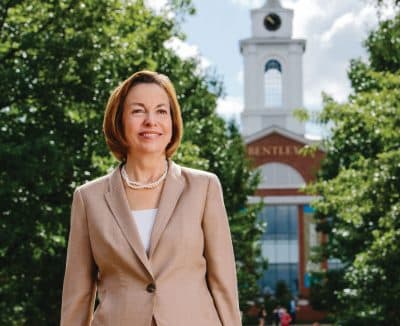 It's graduation weekend and many students will be saying their final goodbyes to schools where they've spent a lot of time, including one college president.
Bentley University President Gloria Larson sat down with Bob Oakes to talk about her time at Bentley, beginning with her proudest accomplishments, for Morning Edition.
This segment aired on May 18, 2018.