Memorial Day Flag Garden On Boston Common Remembers Fallen Mass. Service Members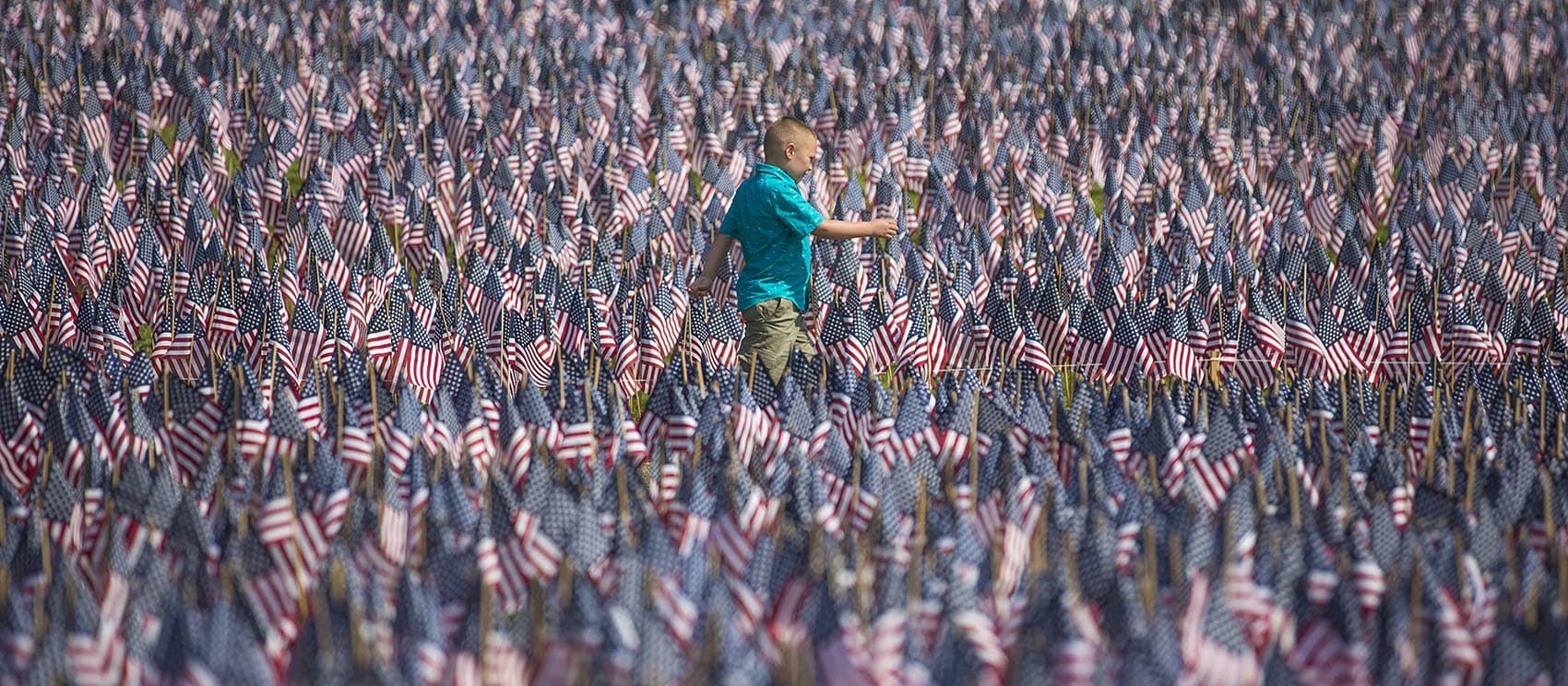 This article is more than 2 years old.
An annual ceremony was held Thursday on Boston Common to honor the nearly 270 military personnel from Massachusetts who have been killed in action since 9/11.
Family members and others read the names of the fallen men and women who served in the Iraq or Afghanistan wars before a heart-rending scene. More than 37,000 small American flags waved together in the grass across the Common — one each for every Bay Stater killed in battle from the Revolutionary War to the present day.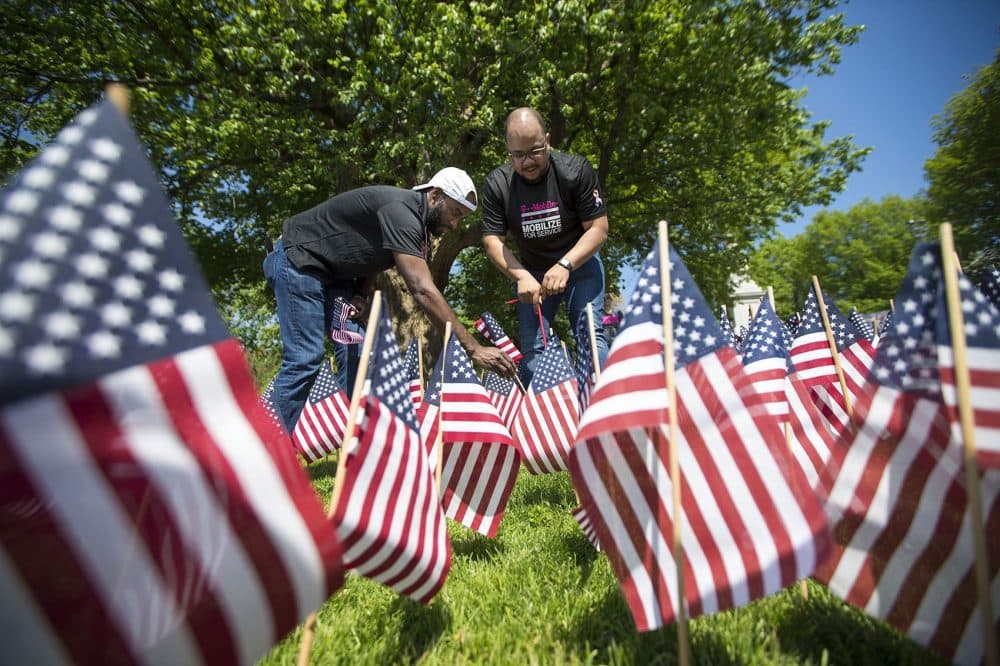 Gov. Charlie Baker and Boston Mayor Marty Walsh were among those who attended the event. Baker reflected on how the loved ones of those who have died bear the heaviest burden.
"The folks who are here today, who lost someone, and the families that are represented by these thousands of flags behind me, who lost someone," he said. "For them, it was a daily, personal struggle to not only put the pieces back together, but to find some way to create positivity and purpose, despite the empty chair at the table."
This is the ninth year that volunteers have planted the flag garden that goes up before every Memorial Day weekend. The tribute has inspired similar ones across the nation.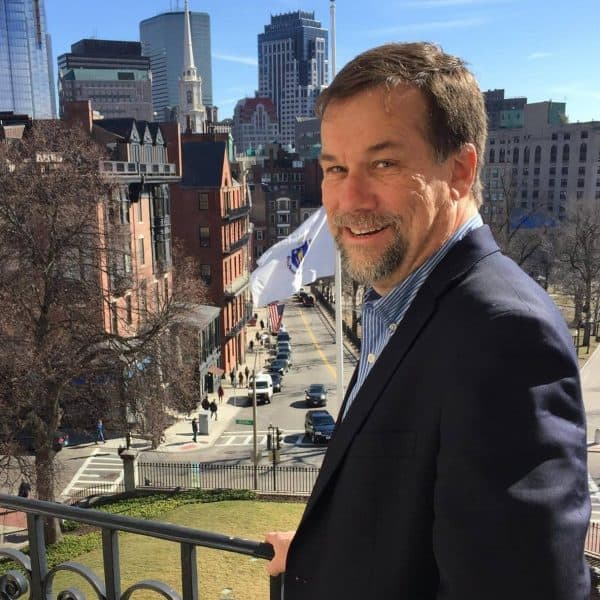 Steve Brown Senior Reporter/Anchor
Steve Brown is a veteran broadcast journalist who serves as WBUR's senior State House reporter.