'Extreme Risk' Gun Bill Passes Massachusetts House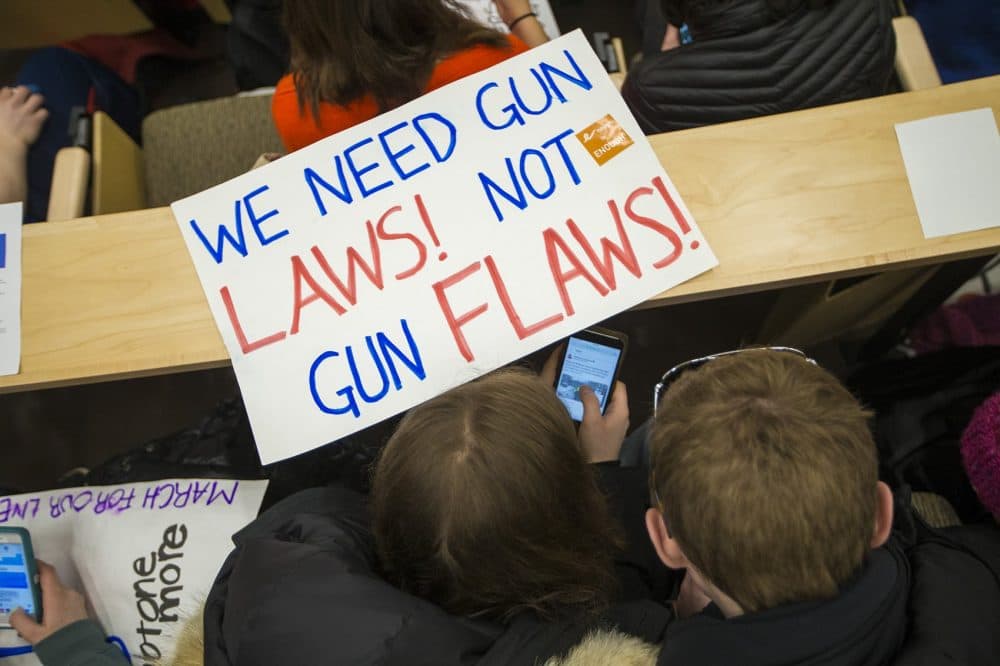 This article is more than 4 years old.
A proposal allowing for the temporary removal of firearms from people considered a danger to themselves or others was overwhelmingly approved on Wednesday by lawmakers in Massachusetts.
Several other U.S. states have approved or are weighing so-called "red flag" gun bills in response to a spate of recent mass shootings, including deadly school shootings in Florida and Texas.
"We're showing the nation that you can respect the Constitution and still enact commonsense gun legislation," said Rep. Marjorie Decker, a Cambridge Democrat and chief sponsor of the Massachusetts bill.
The measure, approved by the Democratic-controlled House on a 139-14 vote, would allow a relative or someone else close to a legal gun owner to petition a court to issue an extreme risk protection order if they believed the person was exhibiting dangerous or unstable behavior, and were at risk of using a firearm to kill themselves or others.
If such an emergency order was issued, the individual would be prohibited from owning or purchasing firearms for one year.
Approval of the bill was applauded by gun safety advocates, but sharply criticized by the Gun Owners Action League of Massachusetts, an affiliate of the National Rifle Association.
The bill was vague, poorly drafted and duplicates procedures that already allow local police chiefs to remove firearms from people who they consider dangerous, said the group's executive director, Jim Wallace, in a statement.
"It's a constitutional nightmare," Wallace said. "This is a bait and switch to the public who thought they were getting a bill about suicide prevention and public safety, but now simply get a gun confiscation bill."
Several Republican lawmakers argued during the debate that the bill did little or nothing to address underlying mental health issues behind gun violence. Democrats countered the state already had strong suicide prevention and mental health programs in place.
The legislation now heads to the state Senate, where passage also appears likely.
Lizzy Guyton, a spokeswoman for Republican Gov. Charlie Baker, said the governor would carefully review the bill if it reached his desk, but added that he supports the concept of it and wants guns kept away from people "who are unfit to possess them."
Five states - California, Connecticut, Indiana, Oregon and Washington - had red-flag laws in place prior to the Feb. 14 shooting that took 17 lives at a high school in Parkland, Florida.
Florida and Vermont have since passed legislation and Massachusetts is among at least 16 other states considering such measures.
Referring to several venues where mass shootings have occurred in the U.S. recently, Decker said her bill would be another tool to help assure "that when our babies go to school, they come home, that when you go to a nightclub, you come home, that when you go to a concert, you come home."
The bill also would allow Massachusetts to regulate the ownership of stun guns as it does other types of firearms, addressing a recent court ruling that struck down the state's previous ban on civilian ownership of stun guns.