Here Are The 5 Finalists For Boston's MLK And Coretta Scott King Memorial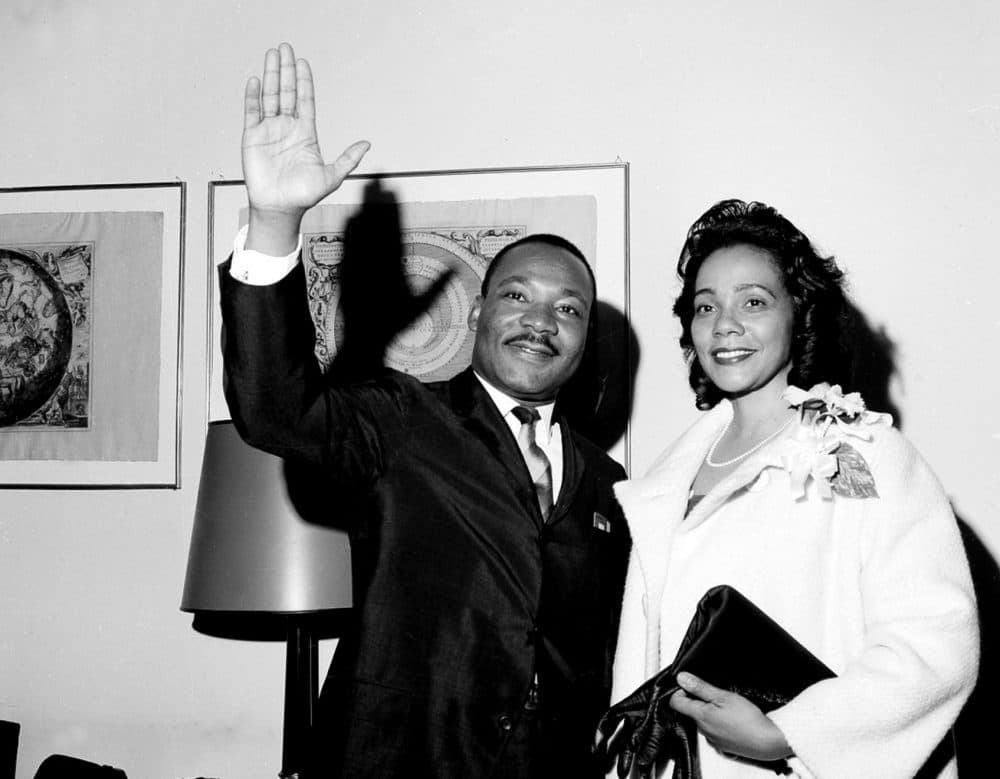 This article is more than 3 years old.
The city of Boston and MLK Boston, the nonprofit behind the future Martin Luther King Jr. and Coretta Scott King memorial, have announced the five artist finalists who will be competing to design the work of public art, which has also now significantly expanded in scope.
The city announced on Friday that after community input, the project has expanded to include a memorial on the Boston Common, a high-tech, immersive educational experience in Dudley Square at a location to be announced, and plans for an endowment for King-related programming developed with Roxbury's Twelfth Baptist Church, where King worshiped and preached while a doctorate student at Boston University. MLK Boston said the broadened scope for the memorial came after 14 public meetings in neighborhoods across Boston.
"We want to do something to bring his words to life and train, in particular students, about how they should think about the ideals laid out by MLK and ... how they can become effective activists," said Paul English, the CEO of online-travel service, Lola, and cofounder of Kayak who also founded MLK Boston.
After parsing through 126 submissions from local and international artists, the MLK Boston arts committee chose five finalist teams who will now each be provided with a $10,000 stipend to develop proposals for the memorial. Those five proposals will be available for public in September, according to the city. The final artist is slated to be announced by November.
The final five artist teams make up an impressive batch of well-known contemporary artists exploring issues of race, colonialism and its legacy, identity, among other relevant themes.
The city had before said the memorial has an estimated budget between $3 million and $5 million. English said he had donated $1 million, and the Lewis Family Foundation had also donated $1 million. After a few other contributions, MLK Boston counts with just over $2 million, but English said he hopes to have $5 million in commitments by November, when the final design of the project will be chosen.
King studied at Boston University's School of Theology between 1951 and 1955. While here, he served as assistant pastor at Twelfth Baptist Church in Roxbury, where he met his future wife, Coretta Scott, who was studying at the New England Conservatory. Soon after the march in Selma, King returned to Boston in 1965 to testify before the Massachusetts Legislature and hold a march from the South End to the Parkman Bandstand in Boston Common.
The Boston memorial is meant to honor Coretta Scott King's own legacy in the fight for civil rights, and her and King's love.
"They met and found love in Boston. They dated here ultimately got married [in Alabama and came back to Boston] and lived together here in the South End. And she just is an important part of the Boston story and his connection to our city," said English.
---
Here is the information the city provided on the five finalists selected to develop design proposals:
Barbara Chase-Riboud with Michael Rosenfeld Gallery:
"Barbara Chase-Riboud has been creating abstract art for over 50 years, and has developed her own particular innovation on the bronze sculpture method by creating thin sheets of wax that she could bend, fold, meld, or sever to produce large-scale sculptures comprised of ribbons of bronze and aluminum. She later added fiber to these metal elements to create some of her most renowned works - among which were a group of 20 sculptures memorializing Malcolm X and his transformation "from a convict to a world leader." Chase-Riboud has been the recipient of numerous awards and honorary degrees, including a Doctorate of Fine Arts from Temple University (1981), the Women's Caucus for Art Lifetime Achievement Award from the College Art Association (2007), and the Tannie Award in the Visual Arts in Paris (2013). Her work has also been exhibited at numerous institutions worldwide. Michael Rosenfeld Gallery has represented Barbara Chase-Riboud since 2014."
David Adjaye and Adam Pendleton with FuturePace:
"Born in Tanzania to Ghanaian parents, architect David Adjaye's broad range of influences, ingenious use of materials, and sculptural ability have established him as an architect with an artist's sensibility and vision. His largest project to date, the $540 million Smithsonian Institute National Museum of African American History and Culture in Washington, D.C. was named Cultural Event of the Year by the New York Times. Artist Adam Pendleton is known for his conceptual practice, which encompasses painting, sculpture, writing, film, and performance. He integrates writings by Malcolm X, John Ashbery, Gertrude Stein, and others, and also incorporates the language of civil rights and social justice movements throughout his work, including the phrase "Black Lives Matter" in his installation at the 2015 Venice Biennale. Future\Pace is an international cultural partnership between Pace Gallery and FutureCity innovating multidisciplinary projects for art in the public realm. Established in 2016 by Futurecity founder Mark Davy, Pace London President Mollie Dent-Brocklehurst, and Pace worldwide CEO Marc Glimcher, Future\Pace draws on combined expertise in curating large-scale collaborative, multidisciplinary artworks through an extensive global network of contemporary artists, galleries, and resources."
Hank Willis Thomas with MASS Design Group:
"Hank Willis Thomas is a conceptual artist working primarily with themes related to identity, history and popular culture. His work has been exhibited throughout the U.S. and abroad, including the International Center of Photography, Guggenheim Museum Bilbao, and the Cleveland Museum of Art. Thomas' work is in numerous public collections including the Museum of Modern Art New York, the Solomon R. Guggenheim Museum, the Whitney Museum of American Art, and the National Gallery of Art in Washington DC. He is also the recipient of the 2017 Soros Equality Fellowship and the 2017 AIMIA | AGO Photography Prize. MASS Design Group designs built environments that seek to improve people's lives in measurable ways and are infused by the potential to promote justice and human dignity. Based in Boston and Kigali, Rwanda, MASS forces the building process to engage with end stakeholders, and become a catalyst for hope and change in physical space. The MASS portfolio of work includes architectural design, master planning, landscape architecture, engineering, and research."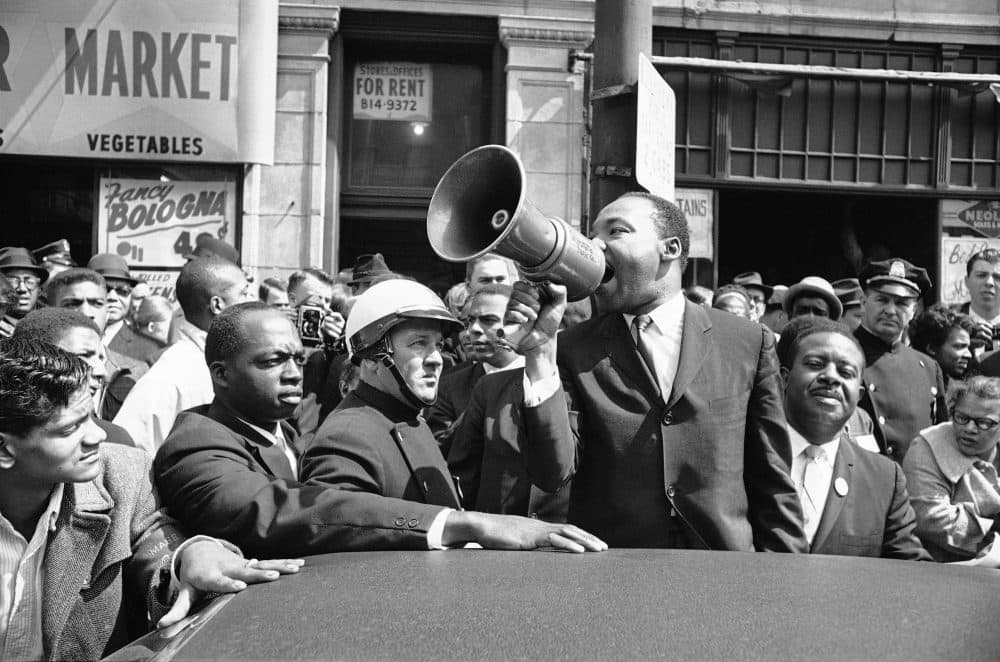 Wodiczko + Bonder and Maryann Thompson Architects:
"Wodiczko+Bonder is a partnership established in 2003 and based in Cambridge, Massachusetts by artist and professor Krzysztof Wodiczko and architect and professor Julian Bonder. Wodiczko + Bonder focuses on art and design projects that engage public space and raise the issues of social memory, survival, and struggle and emancipation related to urban and domestic violence, war and post war trauma, immigration and global displacement, the Holocaust and genocides, the Desaparecidos (in Argentina), the Civil War, and historical and present day slavery. The partnership's experience ranges from temporary work such as design of participatory projections on monument and communicative urban equipment to design of residential, cultural and civic buildings, institutes, museums, memorials and commemorative public spaces. Maryann Thompson Architects (MTA) is a Cambridge-based architecture firm that specializes in architecture that is sustainable, regionally driven and that attempts to heighten the phenomenological qualities of the site in which they work. The firm has received three AIA National Honor Awards and numerous AIA New England Design Honor Awards and BSA Honor Awards for Design Excellence."
Yinka Shonibare:
"Yinka Shonibare MBE was born in 1962 in London and moved to Lagos, Nigeria at the age of three. He returned to London to study Fine Art, first at Byam School of Art and then at Goldsmiths College, where he received his MFA. Shonibare's work explores issues of race and class through the media of painting, sculpture, photography and film. Shonibare questions the meaning of cultural and national definitions. His trademark material is the brightly coloured 'African' batik fabric, which is a symbol of African identity and independence. Shonibare was a Turner prize nominee in 2004, and was also awarded the decoration of Member of the 'Most Excellent Order of the British Empire' or MBE, a title he has added to his professional name. Shonibare was notably commissioned by Okwui Enwezor at Documenta 11, Kassel, in 2002 to create his most recognised work 'Gallantry and Criminal Conversation' that launched him on to an international stage. Shonibare's works are included in prominent collections internationally, including the Tate Collection, London; National Museum of African Art, Smithsonian Institute, Washington, D.C; National Gallery of Modern Art in Rome and VandenBroek Foundation, The Netherlands."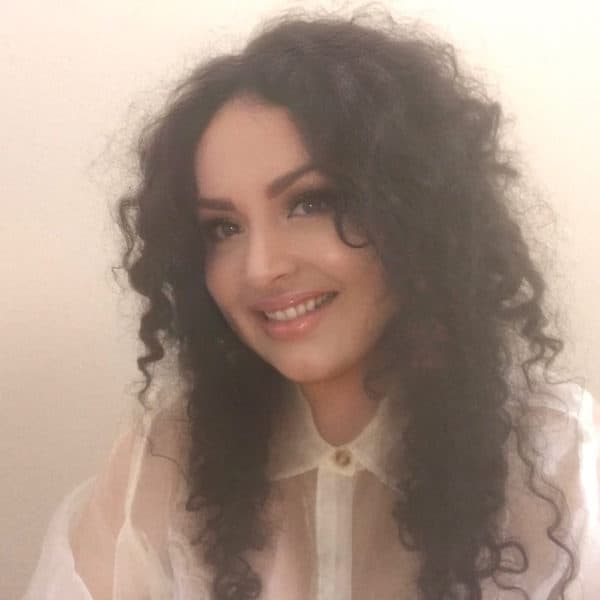 Maria Garcia Managing Editor
Maria Garcia is WBUR's Managing Editor and the creator of "Anything for Selena."