Brockton Native Reflects On His Year Of Combat In Korea
04:41
Play
John Cort carefully pulls medals out of small blue boxes he has scattered across his dining room table.
"This is the Korean Service Medal, with one Bronze Star. That's a battle star," Cort says at his home in Florida.
The 87-year-old veteran usually keeps them tucked away, but brought them out to show me when I asked him about his experiences in Korea.
"My combat infantryman's badge, this is what I'm most proud of," Cort says, because "the only one who gets these is if you're in combat and you're infantry."
Cort spent a year in Korea back in 1953 -- much of it at an outpost on the side of a hill, overlooking the Kumwha Valley.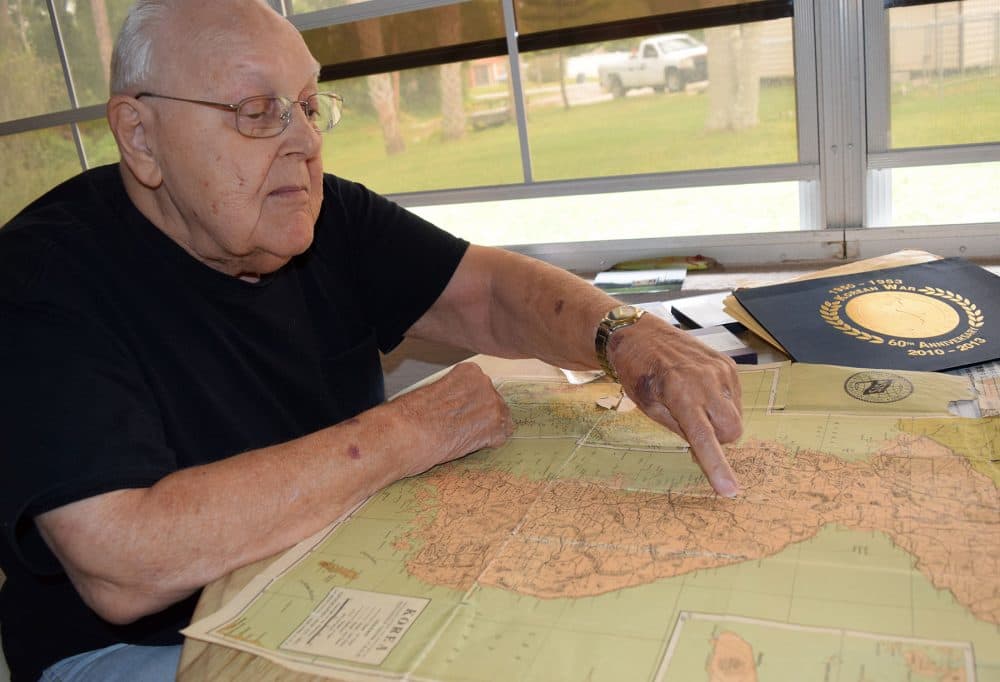 "During the war, we lived in maybe [an] eight-by-eight bunker," Cort explains. "And with that we had two bunks. The bunks were just wood with common wire. And we'd just sleep on that with our blankets or our sleeping bags. We'd hang a poncho over our opening and for light we had candles. And that was home."
'Just Fear'
But it wasn't a cozy home. Certainly not like the home he left back in Brockton, Massachusetts. The rough conditions, coupled with extreme temperatures, both cold and hot, made it anything but pleasant.
"And at night when you went to bed, you slept with your clothes — you take your shoes off. Once you blew out the candle, rats would come out of the wall and crawl over you. So we had a lot of rats over there and we had shots for hemorrhagic fever and stuff like that," he says.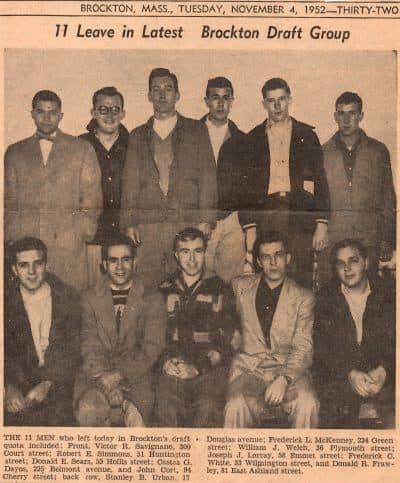 More than 54,000 Americans died in the Korean War — 103,000 more were wounded, and more than 8,000 are still missing.
From his perch overlooking the valley, Cort and his fellow soldiers in Easy Company kept an eye on the North Koreans just a few hundred yards away. He says in the months leading up to the armistice, it was a static war, but still, it was punctuated with some tense moments.
"We were mortared one night. I was scared as hell," Cort recalls. "And one landed behind me and I got hit in the back and I was so frightened I just slid down the trench, you know, on my knees and I'm reaching around my back. I swear I can feel blood running down. But it was nothing. What it was [was] just fear."
Cort suspects he was hit in the back by a boulder that was sent airborne by the mortar blast. He credits his flak jacket for saving his life. And he says since the rock's impact didn't break his skin, he didn't qualify for a Purple Heart, a medal he's relieved not to have in his collection.
Another night, while manning a 50-caliber machine gun, Cort saw the enemy firing toward his position.
"And then I turned the 50 on it and I fired a burst and that gun stopped. So evidently someone was there and I don't know if I killed anyone that night or not but ... it stopped shooting. Either I scared the hell out of them or something," he says.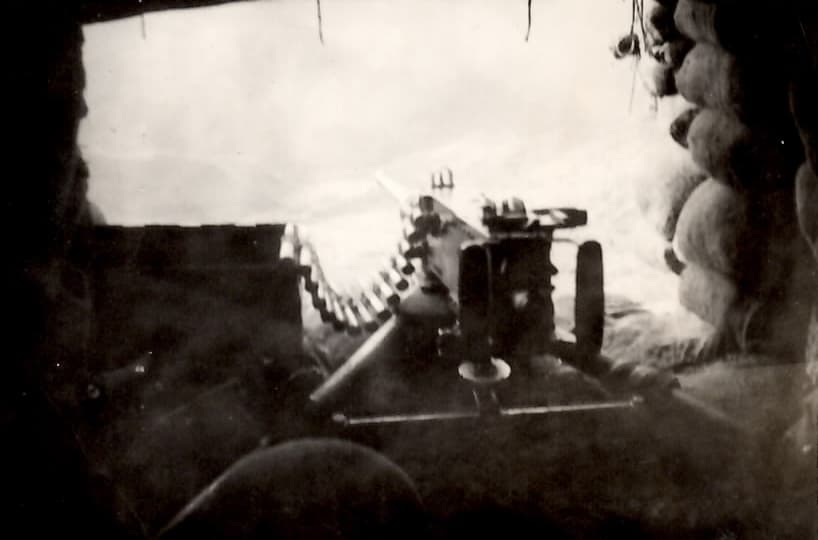 'I've Done It'
Decades after Cort and more than 5.7 million other Americans fought on the Korean peninsula, there is still no peace treaty. Earlier this year, as rhetoric between President Trump and North Korean leader Kim Jung Un intensified, the Defense Department began making preparations for another possible ground war.
While stoic and humble telling his own stories, Cort gets a bit emotional when he looks at newsreel footage of U.S. soldiers like himself, fighting in Korea.
"Well I've done it. I've walked through the mud, you know. I've hid behind a tree. I've climbed hills and shot my weapon. I pushed trucks through the mud. It's things you did, you know, it's just part of life," he says.
Cort takes pride in his service in Korea, saying he was glad he was there, and would do it again.
This segment aired on June 11, 2018.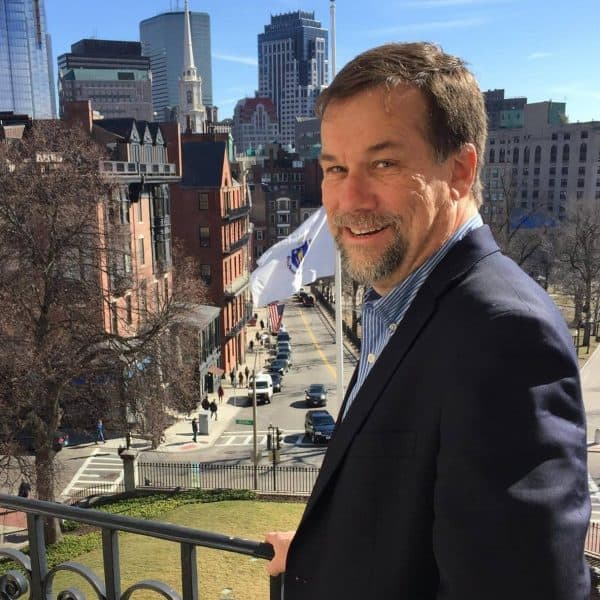 Steve Brown Reporter/Anchor
Steve Brown is a veteran broadcast journalist who serves as WBUR's State House reporter.