'You Can't Deter People Who Are Fleeing For Their Lives': Attorneys Scramble After Sessions' Asylum Decision
05:04
Play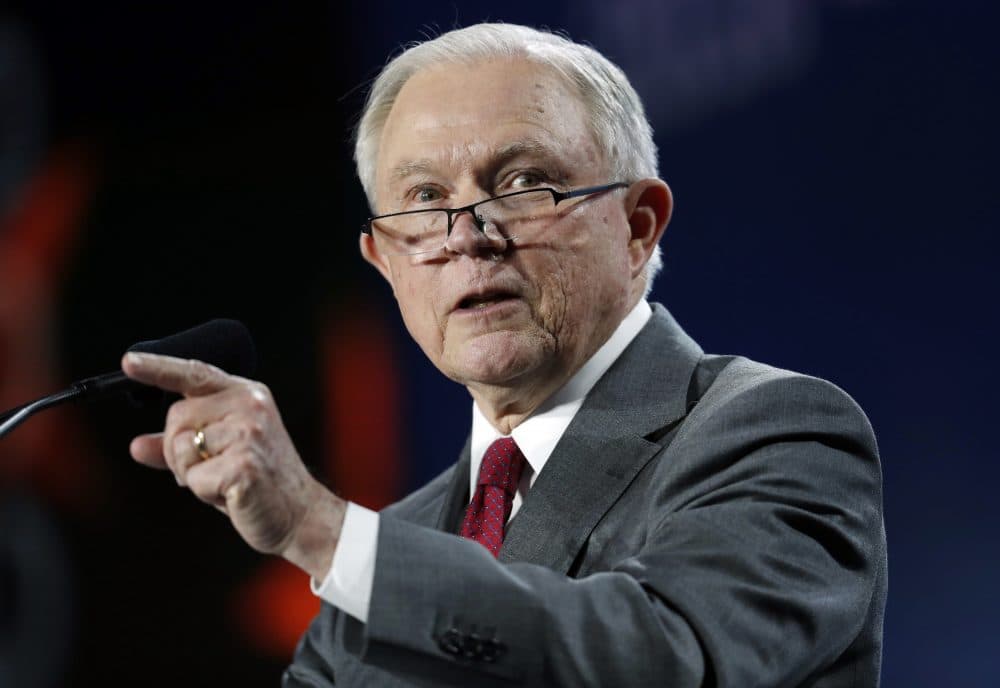 This article is more than 3 years old.
Editor's Note: This story includes descriptions of violence and language that some may find upsetting.
Immigration attorneys in Greater Boston are scrambling this week after a decision from U.S. Attorney General Jeff Sessions overturned a precedent determining who is eligible for asylum in the United States.
Survivors of domestic violence and gang persecution, in many cases, were considered legitimate candidates for asylum — until now.
Many immigration attorneys say the attorney general's decision is devastating.
Inside her office Tuesday, Sarah Sherman-Stokes, an immigration lawyer and associate director of the Immigrants' Rights and Human Trafficking Program at Boston University's School of Law, shuffled through a binder overflowing with case notes. She stopped to pull out a particular case involving two of her clients — a young brother and sister. In the wake of Sessions' action, she said, the siblings' chances of winning asylum in the U.S. just got a lot slimmer.
"They fled horrific gang violence in Central America," Sherman-Stokes said. "Both of their parents were murdered. One of my clients watched her mother die in front of her. They were murdered by gang members. And they will now face, I think, an uphill battle after this decision."
Many of Sherman-Stokes' clients are survivors of domestic violence or — like the brother and sister she described — fleeing targeted gang violence.
Sessions said the asylum system can be a loophole for people trying to enter the U.S., with some people falsely claiming they've been victims of domestic violence or gang violence. Even with legitimate claims of such violence, he said in a speech before immigration judges in Virginia, "asylum was never meant to alleviate all problems — even all serious problems — that people face every day all over the world."
His new guidance, Sessions said, will deter people from coming to the U.S. without authorization.
"The world will know what our rules are, and great numbers will no longer undertake this dangerous journey," he said Monday, "... a virtuous cycle will be created, rather than a vicious cycle of expanding illegality."
Sherman-Stokes disagrees.
"The problem with deterrence is that you can't deter people who are fleeing for their lives," she said. "These are people who come to the United States not on a whim, not because they simply want a better job or a nicer home. They come here because they have no other choice."
When a person applies for asylum in the U.S., they have to prove they have a credible fear of returning to their own country based on specific categories. So, maybe they have been persecuted because of race, religion, nationality, political opinion or membership in a particular social group. This last category, "membership in a particular social group," is where attorneys had been successful in arguing domestic violence and gang violence cases.
Deborah Anker has been working on asylum cases with domestic violence survivors for decades. She's the founder and director of the Harvard Law School Immigration and Refugee Clinical Program. Anker said the decision from Sessions is a big blow, but she believes attorneys can still prove the need for asylum in some cases. But, she said, it's going to take a lot more work.
"I think we will be very careful to submit extensive country condition evidence, condition evidence about the positions of different governments regarding women, and we'll be thinking through, carefully, other grounds for protection."
For instance, if a woman reports domestic violence and speaks out against it, maybe she qualifies for asylum based on political opinion.
Still, other immigration attorneys in Greater Boston aren't very hopeful. Susan Roses said she feels like a crucial tool has been eliminated.
"This decision was anticipated, but it has really tragic effects for a lot of my clients," she said. "I have to go over my case files and look at exactly how many people, but I know I have at least five clients whose legal theories I'm going to have to drastically change."
Roses said attorneys have been using Facebook groups to brainstorm new legal strategies following the decision.
One of her clients, a Honduran woman, immediately came to mind when she heard about Sessions' decision. The woman was married for 30 years and, Roses said, endured severe abuse from her husband. She was beaten, cut with a machete and repeatedly raped. Roses had believed her client was almost guaranteed to win asylum. But that's changed.
"I don't know what my new strategy is going to be," she said. "Maybe it's going to be something involving the convention against torture, I don't know. I don't know what other strategy or what kind of particular social group to fit her in, in order to win it."
Roses expects an appeal to the attorney general's decision soon. Until then, she said it's time to think creatively.
This segment aired on June 13, 2018.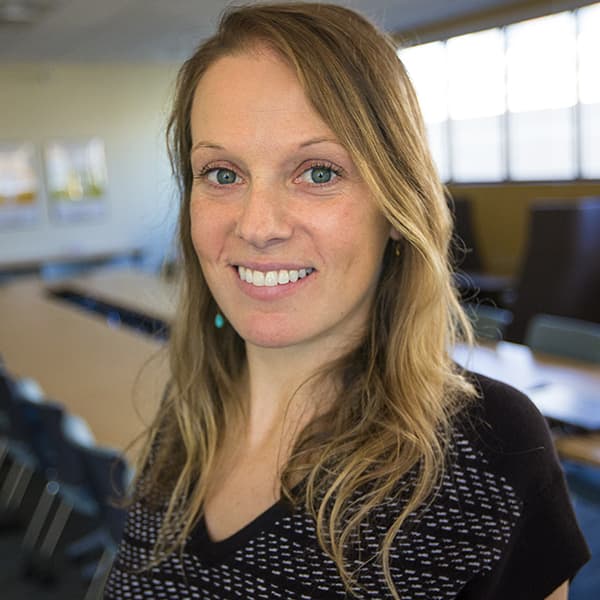 Shannon Dooling Investigative Reporter
Shannon Dooling is an investigative reporter at WBUR, focused on stories about immigration and criminal justice.