Legal Pot Sales In Mass. Can Start July 1 — But Few, If Any, Stores Expected To Be Open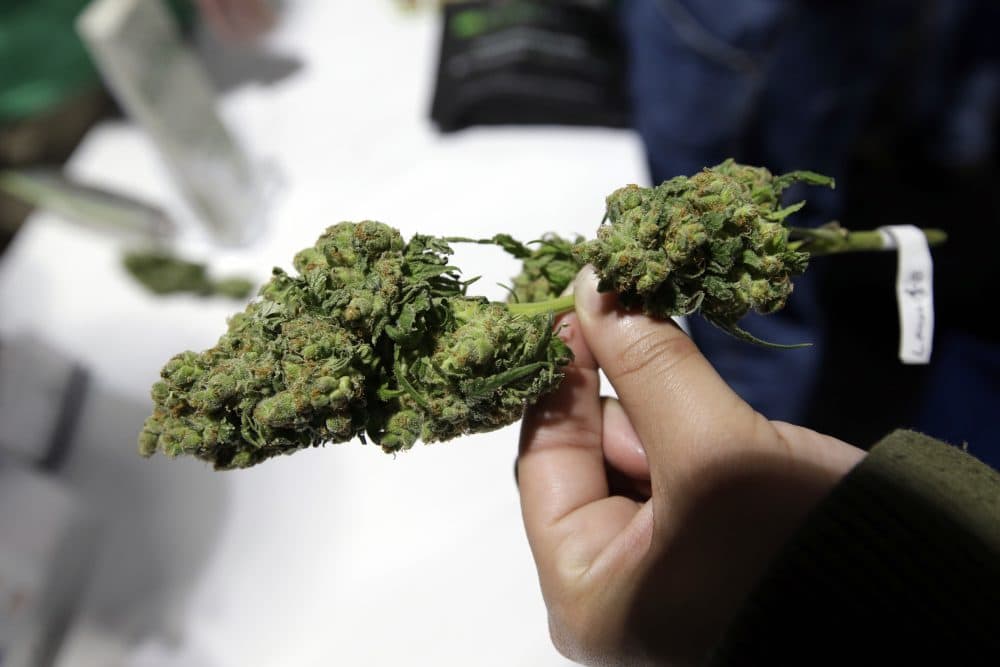 This article is more than 4 years old.
Editor's Note: What questions do you have about legal marijuana in Massachusetts? Ask us here. And, for more updates on the industry, join our Facebook Group, "Green Rush: Cannabis in Massachusetts."
---
The retail adult-use marijuana market in Massachusetts will be far from robust on its opening day. So far, zero commercial business licenses have been granted.
As industry regulators have cautioned for months, licenses will be issued slowly despite the voter-approved state law saying recreational cannabis shops may open on July 1.
Following the Cannabis Control Commission's weekly meeting, chairman Steven Hoffman reiterated previous predictions Thursday, saying the number of businesses allowed to sell cannabis products in July will be "sparse."
"We've said from day one, we want to do this right," Hoffman said. "July 1st is not a legislative mandate, we're going to get it right."
No license applications were presented to the board during Thursday's meeting.
To date, 53 license applications from 28 businesses are being reviewed by the commission. The board has been allowed to award licenses since June 1.
Once an application is deemed complete, the applicant must undergo a required background check. Then, the commission will ask the city or town where the retailer plans to operate whether the business has met all zoning requirements and entered into a host-community agreement with the municipality.
Once the background check is passed and a community agreement reached, the application can be presented to the five-member Cannabis Control Commission for their approval or denial.
Cannabis Control Commission Executive Director Shawn Collins confirmed background checks for some businesses are underway, and indicated a few applications may soon go before the board. The commission will next meet on Tuesday, June 19.
Of the 53 applications in the pipeline, 36 come from registered medical dispensaries — entities already licensed by the Department of Public Health to sell medical marijuana. The others are four economic empowerment priority candidates, and 13 general applicants. They represent 18 cultivator licenses, 17 retail shops, 12 product manufacturers, three research licenses, two microbusinesses and one transportation with an existing establishment license.
Massachusetts has come under fire from many cannabis advocates for delaying the start of the industry.
The 2016 referendum approved by voters originally called for retail sales to begin on Jan. 1, but the Legislature postponed that by six months to give the commission more time to develop regulations and set up a licensing structure. In that time, states like Nevada actually sped up their cannabis timetables.
Hoffman criticized — without naming any state — states that moved hastily to create their cannabis industries.
"I do not want to insult any other state. They all have their own challenges. They are all working very hard. They've all been very collaborative," he said. "But I will point out that other states that rushed to hit an arbitrary deadline ended up with no inventory in some cases, ended up with no licenses in place, no background checks being done, no online inventory being done."
Massachusetts regulators, he said, would not rush.
"We're going to get it right," he said, "if that means we have few or no stores on July 1st, and it takes a few more weeks."
Hoffman said he hopes that residents in the state believe "that's the right thing to do," adding, "We certainly believe that's the right thing to do."