A Recreational Marijuana Grower Gets First Industry License In Mass.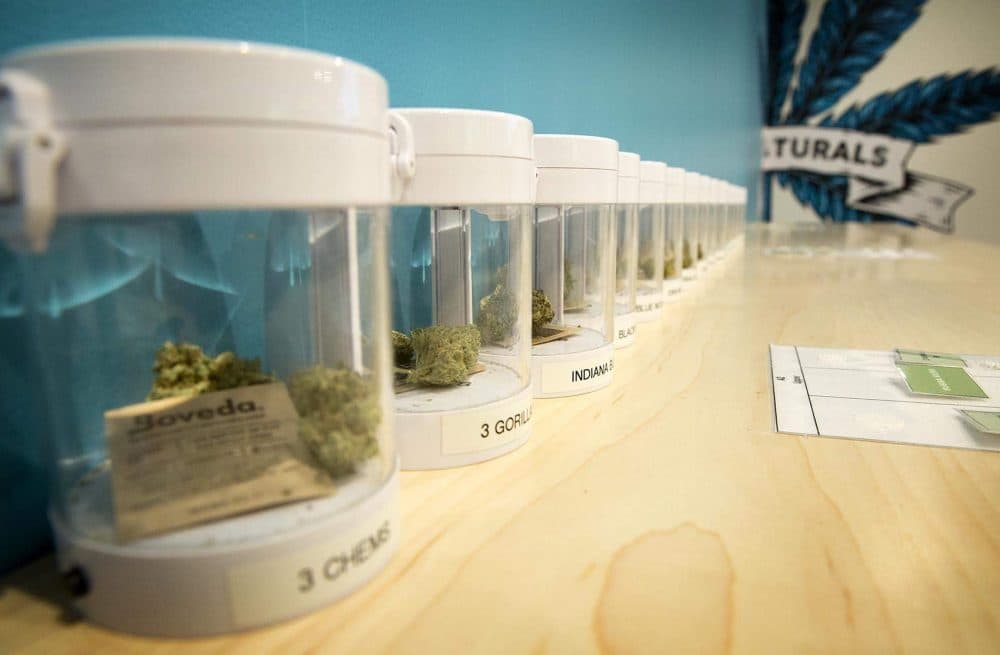 This article is more than 4 years old.
With a little more than a week to go until recreational marijuana can be sold legally, the panel charged with regulating the new industry in Massachusetts just granted its first license to a Milford grower.
But, that license doesn't allow the grower to sell cannabis. And the state has not issued any retailer licenses as of yet, lowering hopes that any businesses will be up and running for those looking to buy legal marijuana on July 1 — the date when adult-use marijuana can be sold.
Sira Naturals, which already grows medical marijuana in Milford, was unanimously awarded on Thursday afternoon the first provisional cultivator license by the five-member Cannabis Control Commission.
The company will now be able to grow between 10,001- and 20,000-square-feet worth of recreational marijuana at an indoor facility. It has medical marijuana dispensaries open in Cambridge, Somerville and Needham.
"Even though this is a significant milestone, I want to stress it's the beginning, not the end," Steve Hoffman, chair of the commission, said.
Each panel meeting, he said, will likely bring a few more approvals.
There's at least one more meeting scheduled before July 1 — a meeting that is expected to be watched closely to see if any retailer licenses are granted.
Fifty-eight license applications are under review, 18 of which are for retailers.
In April, Sira Naturals was the first business to submit its application to the commission. Later, the industry regulators used an outside firm to conduct a background check on the company and individuals tied to the application. The commission also received the mandated certification from the town of Milford stating Sira Naturals has been abiding by the town's zoning and bylaws. That process took until June 8.
Sira Naturals CEO Michael Dundas said he plans to apply for retailer licenses in Cambridge and Somerville once those communities finalize zoning restrictions. He expects those shops to open in the fall.
Dundas says they expect to start growing in a few weeks when they receive their final license. The company said it'll take about four months for its growing operations to reach full capacity. By then, it expects to be running 24 hours a day, seven days a week.
---
Editor's Note: What questions do you have about legal marijuana in Massachusetts? Ask us here. And, for more updates on the industry, join our Facebook Group, "Green Rush: Cannabis in Massachusetts."