Boston School Superintendent Chang Will Resign
04:28
Play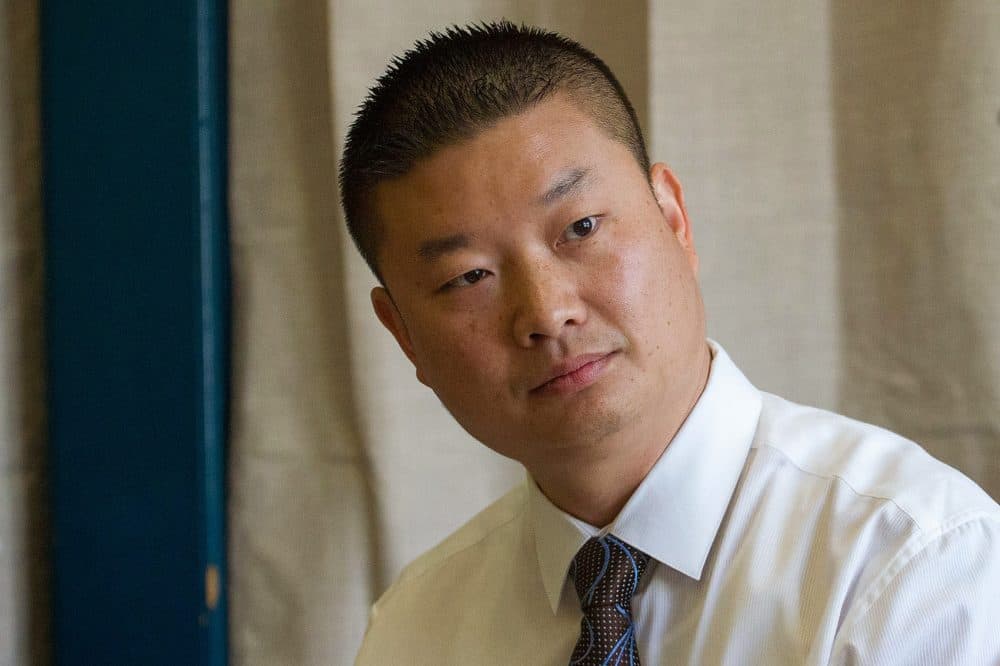 This article is more than 4 years old.
There will be "a change in leadership" at Boston Public Schools.
Superintendent Tommy Chang will leave his post, he and the mayor announced on Friday afternoon.
Chang has been in charge of the city's schools for three years.
In a statement, Chang said he's in "active negotiations with the Boston School Committee for a mutual parting of ways."
Mayor Marty Walsh said in his own statement that after "several conversations with Tommy Chang about the future of Boston Public Schools, we have mutually agreed that there needs to be a change in leadership at BPS."
Walsh said he's proud of his administration's investments in schools and certain initiatives, such as extended learning time, but added:
... However, in order to successfully implement our education agenda, we need a long-term education leader with a proven record in management who can gain the confidence of the community on the strategic vision for the district and execute on the many initiatives that have been identified as priorities for our students and schools.
Chang's tenure as superintendent featured new offerings in Boston schools — like expanded enrichment programs and extended learning time — as well as efforts to tighten budgets and improve school quality.
But some of Chang's more ambitious changes generated pushback from the community — like his effort to reorganize school start times systemwide, or the 2016 closure of the Mattahunt Elementary School in Mattapan. (That school has since relaunched as a dual-language early education center.)
In an interview, Chang told the Boston Globe he doesn't have another job lined up elsewhere.
Said Jessica Tang, president of the Boston Teachers Union, in a statement:
While working together on behalf of Boston Public School students and families, we have enjoyed a collaborative relationship with Dr. Chang. He showed a clear commitment to elevating important conversations about race and equity, and it was clear he cared deeply about the students we serve. We wish him all the best in his future endeavors.
Prior to his time in Boston, Chang was a superintendent in Los Angeles. The school committee is expected to find an interim superintendent shortly after Chang's exit is confirmed.
This article was originally published on June 22, 2018.