Boston Education Leaders Optimistic About Walsh's Interim School Superintendent Pick
Resume
Education leaders in Boston say they're cautiously optimistic about the idea of Laura Perille taking on the role of interim superintendent of the Boston Public School District after Superintendent Tommy Chang announced his resignation last week.
Perille was somewhat of a surprising choice to many. In the past, most candidates have come from inside the district or were former leaders who have come out of retirement to take on the role.
Perille, however, comes from the nonprofit sector. For the last 15 years she's been a leader with a group known as EdVestors, a school improvement organization that offers seed grants to schools experimenting with new ideas in education. The group is also known for its work expanding access to arts education in the BPS system.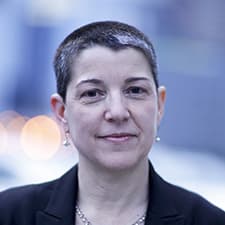 Officials with the Boston Teachers Union believe Perille is a good choice given the current needs of the district. Jessica Tang, the group's president, has worked with Perille in the past through EdVestors' projects in the district. She says Perille has a way of making all stakeholders feel like they have a seat at the table.
"She has, I think, a reputation for being very collaborative and thoughtful," said Tang. "In terms of working with schools and knowing that it's really important that teachers have a voice."
The grassroots parent group Quality Education For Every Student, or QUEST, released a statement Thursday saying officials they are hopeful about what Perille can accomplish in the role of interim superintendent. They say her experience as a parent and a nonprofit leader in the education sector are big pluses, but officials added they would have liked to see someone with classroom experience in the role.
"We think it's important that any superintendent be a seasoned experienced educator and leader in order to be a leader of our teachers and students," said Nora McManus Vincent, a QUEST member and BPS parent.
Leaders at the Boston Foundation say they were also excited to hear that Perille was the mayor's preferred candidate to take on the role of interim superintendent. The Boston Foundation acted as an incubator for EdVestors when they first opened their doors.
Paul Grogan, the CEO of the Boston Foundation, said Perille would come in with a deep knowledge of the BPS system, but, he added, one risk that could come with her appointment is her lack of experience running a large organization.
"Boston Public Schools is a very huge, very difficult, bureaucracy to manage. So that's going to be a challenge," said Grogan. "Hopefully she will get some help from the inside – senior people."
While the goal to fill the permanent superintendent position within a year, the post can sometimes go unfilled for longer. John McDonough, who acted as interim superintendent between Carol Johnson and Tommy Chang, held the position for two years. Because of the temporary nature of interim superintendent, it's also unclear how much Perille would be able to accomplish in the role. But people who have worked with her say they have confidence that she'll be able to make progress on district priorities.
"I know Laura wouldn't have entertained this conversation with the mayor and the school committee if it were a caretaker role," said Marinell Rousmaniere, a senior vice president at EdVestors . "She's committed to moving the system forward. She's done that from EdVestor's vantage point and will certainly do that in her interim role as superintendent of Boston Public Schools."
The BPS School Committee has the final say on whether to appoint Perille to the interim position. That vote is set for Monday. According to the mayor's press office, details of Chang's departure will also be discussed at the meeting.
This segment aired on June 29, 2018.