Barbara L'Italien, Running For 3rd District, Taking Kitchen Table On Campaign Trail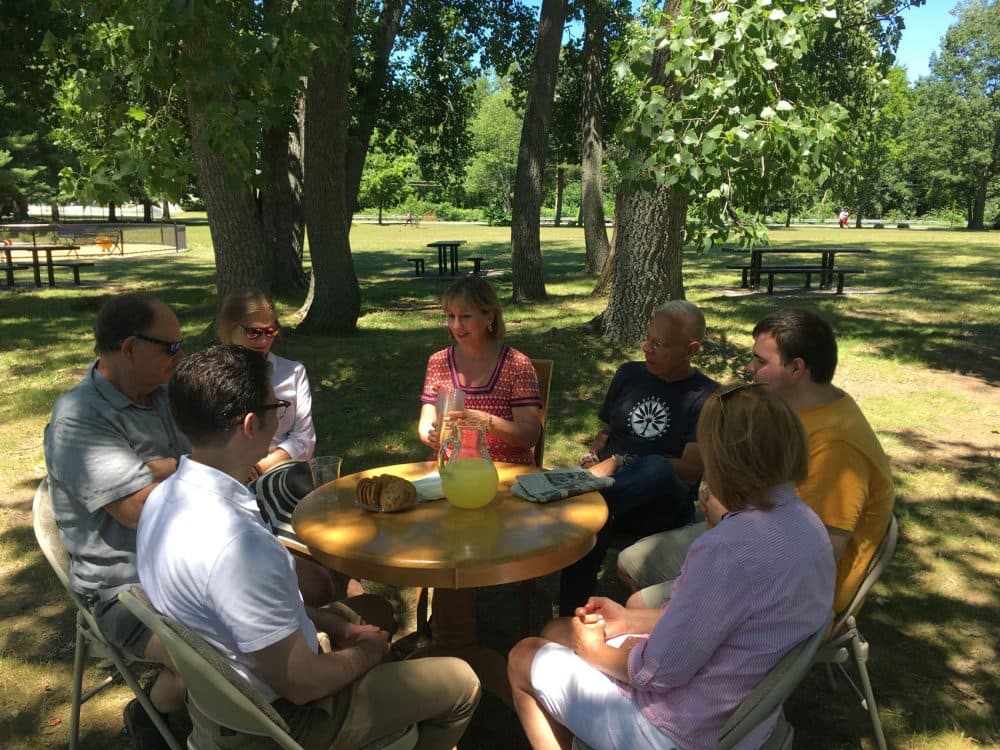 Most kitchen table conversations happen in a kitchen because that's where most kitchen tables are. But congressional candidate Barbara L'Italien is taking her kitchen table conversations — and her kitchen table — outside to meet with voters.
A state senator running amid a crowded field of Democrats hoping to succeed U.S. Rep. Niki Tsongas, L'Italien held the first stop on her table tour Saturday in Methuen's Riverside Park.
But the group of voters didn't pile around one of the park's picnic tables, they pulled chairs up to the round kitchen table L'Italien brought from her own kitchen.
"[This] reminds me of my own kitchen table conversations with my father," Matt Bach, a teacher, said in a statement released by the campaign. "We had a table just like this that he made in the basement."
L'Italien spokesman Joe Katz said the table is the one L'Italien and her husband Kevin bought when they got married in 1985. Katz said getting it out of L'Italien's kitchen was a four-person job, but the campaign plans to shuttle it around to each stop on the tour.
"The kitchen table is where the big family decisions are made. It's where bills are paid and budgets are balanced, where working families talk about how to find good jobs, afford health care and plan for their children's futures," L'Italien said. "I spent plenty of nights with my husband at our kitchen table, trying to figure out the best education for our son with autism. I was sitting at my kitchen table talking with my mom when I first decided to run for office, and in her later years I sat there with my husband as we planned her care."
Voters will be able to pull up a chair at the table tour in Lowell at noon Saturday and in Concord at 12:30 p.m. Sunday.