Forecast: Friday Seasonable, Some Humidity For The Weekend
This article is more than 4 years old.
A high pressure system will keep Friday dry, with seasonable temperatures into the high 70s/low 80s and comfortable humidity through Saturday morning.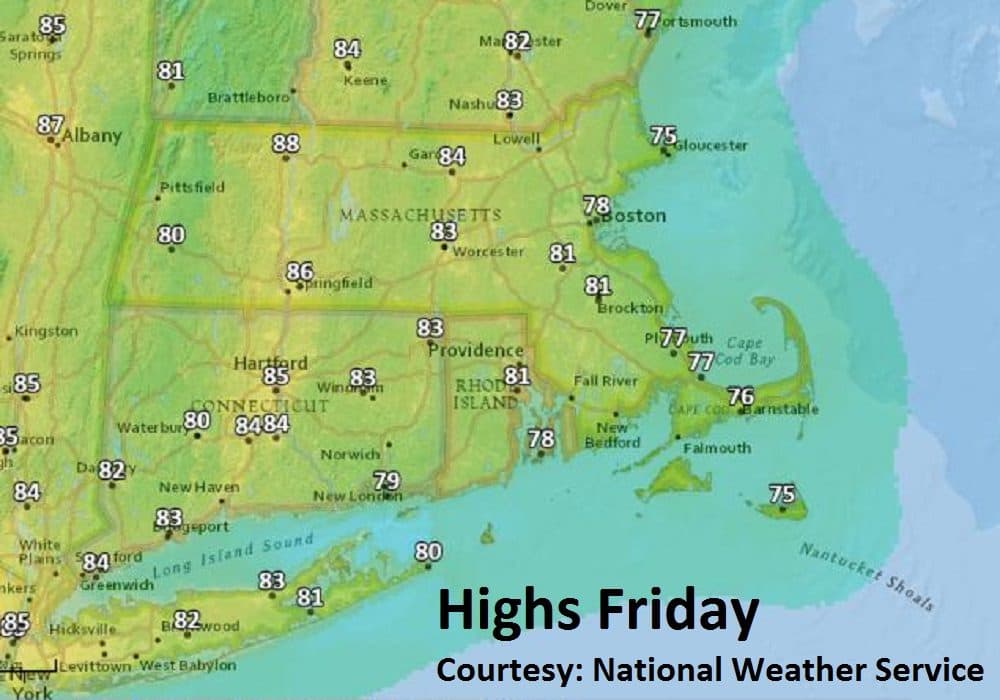 An approaching warm front from the west will trigger some showers Saturday night and maybe a thunderstorm Sunday evening.
Once this crosses, temperatures should rise above normal again approaching 90 in many locations by Monday.
Along with the warmer temperatures, there will be an increase in humidity as well. Despite the risk for the showers, most of the weekend should be rain-free for the avid beachgoers and boaters.
Friday: Mostly sunny. High 78-83.
Saturday: Mixed clouds and sun. Highs 78-83. Few showers possible Saturday night.
Sunday: Early clouds giving way to increasing sunshine in the afternoon, some humidity with a chance of a late day thunderstorm. Highs in the lower 80s
Monday: Mostly sunny. Very warm and humid. High 88.