Slain Weymouth Officer Is Laid To Rest
Resume
Thousands attended a funeral Friday for a Weymouth police officer killed last weekend in the line of duty.
At Saint Mary of the Sacred Heart Church in Hanover, Michael Chesna was remembered as a devoted family man who was dedicated to serving his country and community. The 42-year-old was a U.S. Army veteran who served tours in Iraq and Afghanistan, receiving a Purple Heart for his service.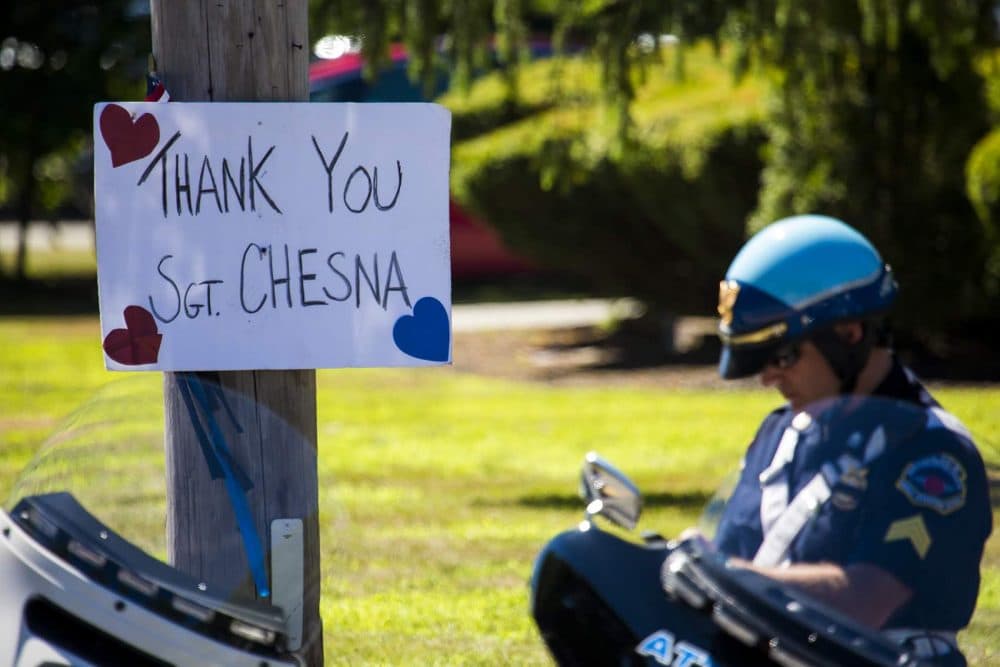 Chesna was a sergeant on the Weymouth police force posthumously promoted to lieutenant.
At the funeral, Chesna's brother-in-law, Weymouth Police Captain Joseph Comperchio, delivered the eulogy and read from a letter Chesna wrote while he was in the police academy.
"There is no aspect of police work that doesn't interest me," Comperchio read. "I could be told to write parking tickets for the next 30 years and I would be happy. I feel that being a police officer will allow me to have positive impact on the many lives and people that I protect."
A sea of police officers, mourners and political officials came to pay their respects, lining the sidewalks by the church, some with American flags in hand. Gov. Charlie Baker, Lt. Gov. Karyn Polito, and members of Congress were among in attendance.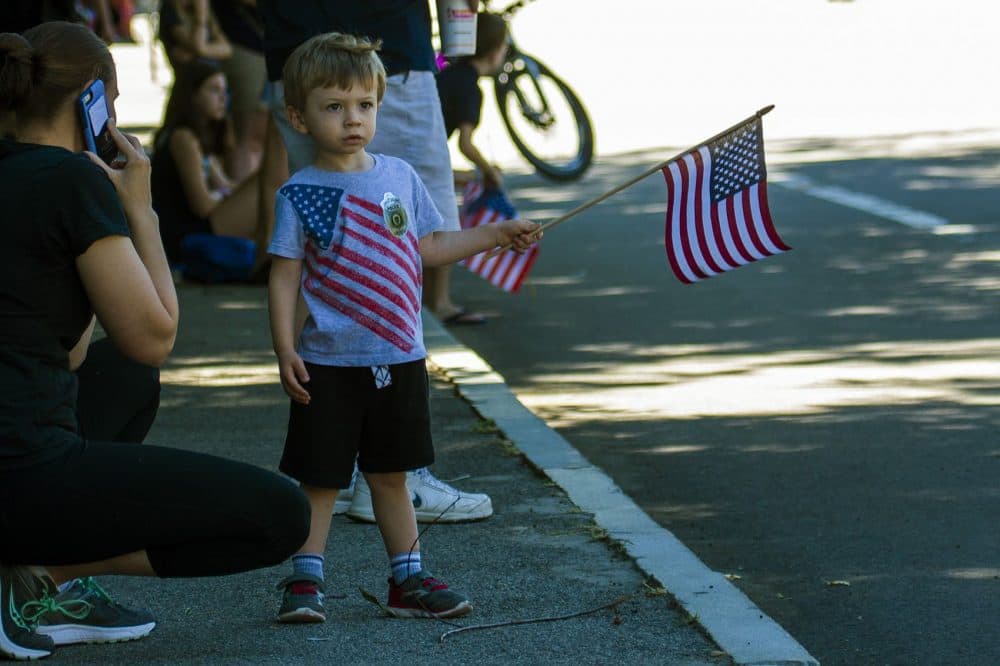 "As I look into the crowd today, Mike has done just what he set out to do," Comperchio said. "He has helped countless people as a police officer and has impacted the lives of everyone who has met him."
Providence Officer Juan Rodriguez, who is also a military veteran, took the day off to attend the funeral.
"Those of us who do this job have families, kids, and it would be our worst nightmare to leave our families and our kids, but it's part of the job," he said. So when it does happen unfortunately, you try to pay respects to the family and the officer."
Chesna leaves behind a wife and two young children. His family lives in Hanover.
Chesna was fatally shot with his own service weapon Sunday morning, after responding to a 911 call for a car crash. The suspect, Emanuel Lopes, 20, is charged with killing Chesna and a 77-year-old bystander, Vera Adams. Lopes was ordered held without bail on Tuesday.
Comperchio said he has "struggled over the past few days to make sense of the senseless act of violence against police officers that are doing their jobs to protect others."
Chesna was buried at Blue Hill Cemetery in Braintree.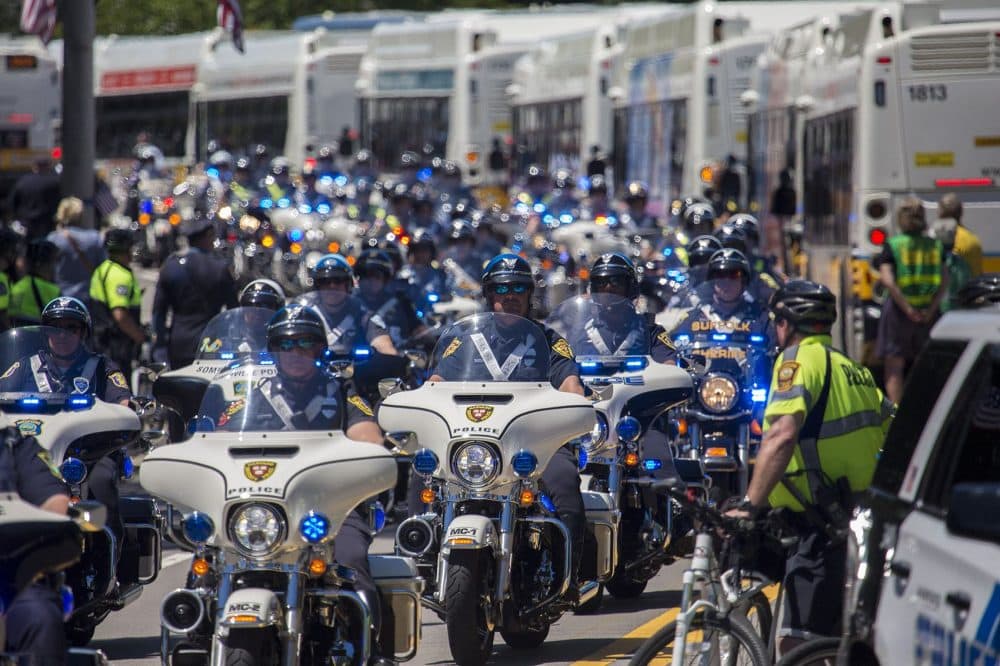 This article was originally published on July 20, 2018.
This segment aired on July 20, 2018.