Stopping In Boston, Sessions Announces Identity Fraud Charges Against 28 People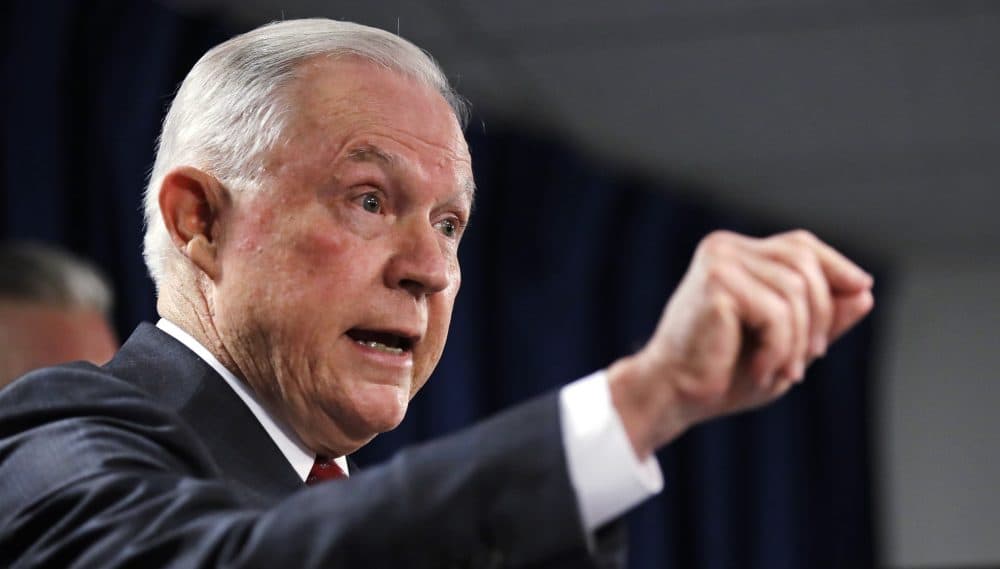 U.S. Attorney General Jeff Sessions stopped in Boston Thursday to announce federal charges against 28 people in Massachusetts who prosecutors say committed identity fraud through social insurance programs like Medicaid.
Sessions said 22 of them are in this country illegally.
"The alleged fraudsters in this case are primarily Dominican nationals residing here," he said. "Their victims are predominantly American citizens in Puerto Rico."
Sessions noted that one of the accused, who was allegedly dealing fentanyl in Massachusetts, stole the identity of a Puerto Rican displaced by Hurricane Maria.
"Just imagine if you lost your home and your possessions and then found out that an illegal alien had stolen your identity," Sessions said. "The innocent Puerto Rican applied for a housing subsidy from our government and was told that he was already receiving it 1,600 miles away in Massachusetts."
According to Sessions, "many" of those caught in what was dubbed Operation Double Trouble had fraudulent driver's licenses, and at least four had registered to vote.
The attorney general said that when people here illegally fraudulently use social insurance programs, it's "theft from America."
Sessions used this investigation as a springboard to talking about why addressing illegal immigration is important to him and the Trump administration.
"Accepting illegal immigration would be a disservice to the legal immigrants who played by the rules, waited their turn, and respected our laws, our customs and our way of life," Sessions said. "You do not get to come to America unlawfully. Let's just make that clear."
He added that not every person in the country illegally has committed "additional crimes," but said the crimes outlined Thursday wouldn't happen if they weren't here in the first place.
When Sessions was asked what kind of message he was trying to send with the press conference in Boston, he replied, "the illegality must end."
Sessions was also asked about legalized marijuana in Massachusetts: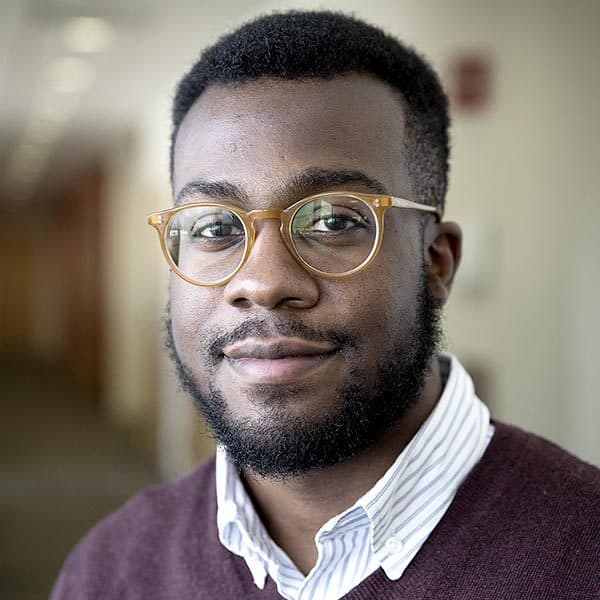 Quincy Walters Reporter
Quincy Walters is a general assignment reporter for WBUR.