Gross Is Sworn In As Boston's New Police Commissioner
03:05
Play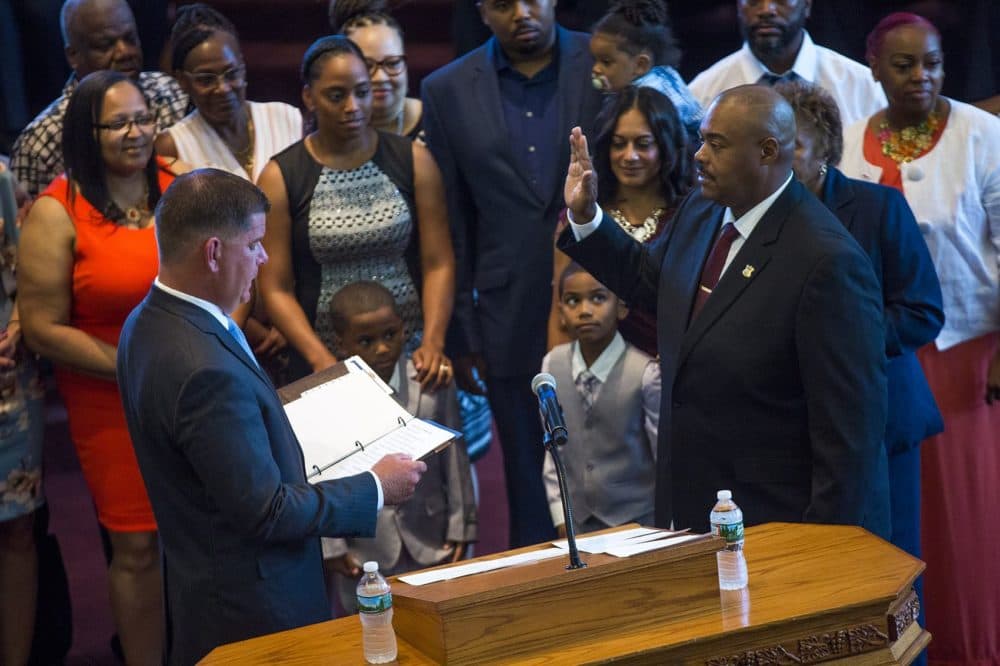 This article is more than 3 years old.
Boston has a new police commissioner: William Gross.
He's the first African-American to rise to the highest level of the department.
Gross was sworn in Monday in the heart of Mattapan, at the church that his mother has belonged to since he became a Boston police cadet in the 1980s.
Mayor Marty Walsh, who read Gross the oath of office, said his new police commissioner's talents abound, and they were on display at a march in Boston a year ago, just a week after a white supremacy rally in Charlottesville, Virginia.
"Willie was one of the faces of Boston that day," Walsh said. "He lifted the marchers' spirit as he kept them safe. He stood in the middle of confrontations and the tension seemed to melt away — sometimes with a smile, and sometimes with that look. He may be lovable but he doesn't play."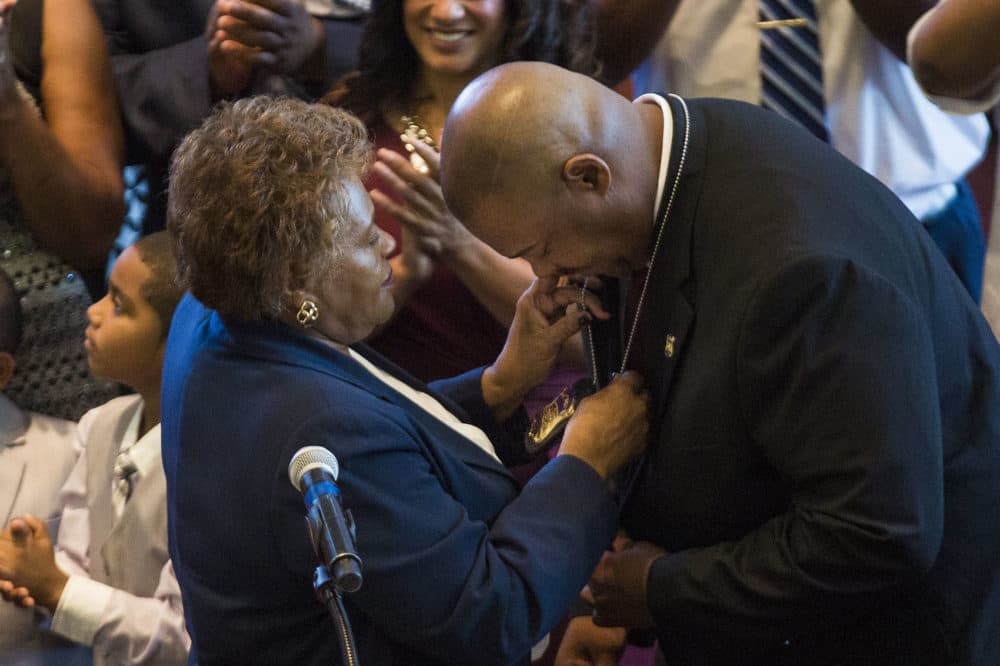 Gross was born in Maryland and grew up in Dorchester. He joined the Boston police in 1983 with hopes of becoming a detective. Over three decades he reached that rank, among many others, and nearly five years ago he earned the title of chief.
It took the United States 44 presidents to get an African-American in office. It took Boston 42 police commissioners to do the same.
Now, No. 42 says he wants to step up the department's community policing.
"Here's what it means: to work collaboratively — police department, the community, the private sector, the business[es], institutions of higher learning, our great clergy and everybody in the village, that's what our motto means," he said.
The 1,500-seat Morning Star Baptist Church was near full capacity on Monday, with a huge presence of uniformed police officers and an array of local dignitaries.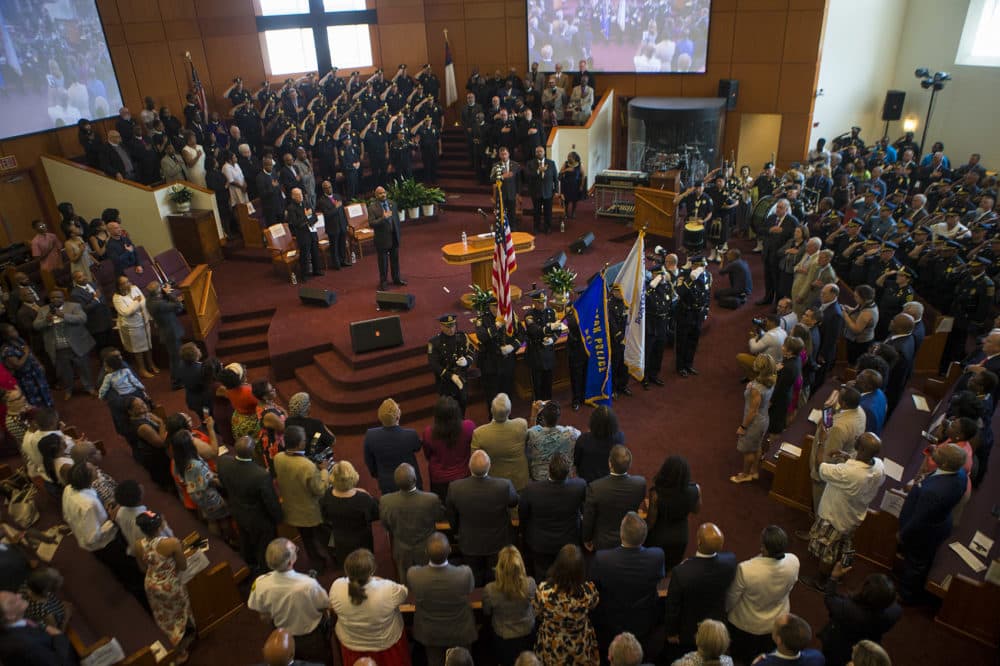 Among the crowd was Ruth Scully Hall of South Boston, a retired employee of the Suffolk County DA's office. She said it's about time the city has an African-American police commissioner, and Gross is the right guy for the job.
"It's a monumental event because of his personality," she said, "his streetwise, his raised by a single mother, his respect for women, his respect for children, his respect for education, his respect for the city."
But not everybody is convinced that Gross' appointment as commissioner will lead to change.
After the swearing in, Carlotta Williams of Hyde Park said it's good to see an African-American commissioner — but the department has to go further.
"I'm trying to remain optimistic and I hope the community policing gets better and expands and gets off the ground," she said, "and I'm hoping the command staff will be more diverse ... hopefully he's working on that."
In his speech, Gross committed the department to two of those goals.
His plan includes increasing diversity among police ranks; making the department more transparent; and focusing on the wellness of the more than 2,000 sworn officers of the Boston PD.
This article was originally published on August 06, 2018.
This segment aired on August 6, 2018.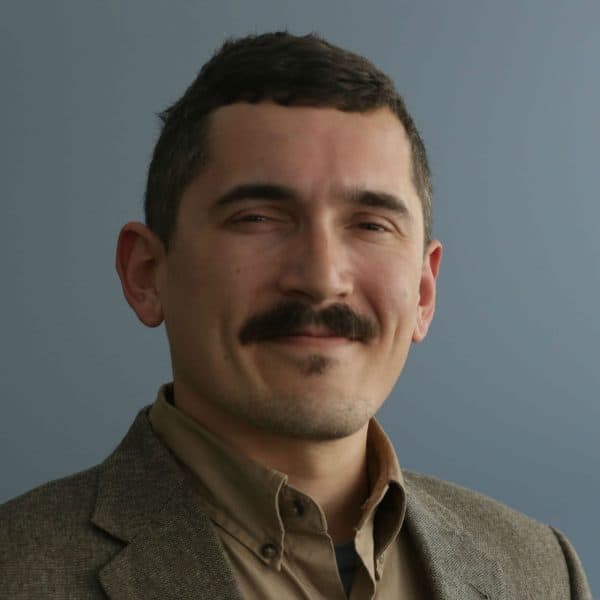 Simón Rios Reporter
Simón Ríos is an award-winning bilingual reporter in WBUR's newsroom.