Renovation Of Senate Chamber Aims To Restore 19th-Century Glory
Play
This article is more than 4 years old.
While lawmakers may have returned to their districts to campaign for re-election, work continues on Beacon Hill.
No, not on legislation  — but on the restoration of the historic Senate Chamber, located directly below the famed golden dome.
Dozens of skilled craftsmen are painstakingly working out of sight, behind construction walls that seal off the chamber from the rest of the State House. The sounds of saws, hammers and all sorts construction equipment echo through the marble halls of the historic building.
Planning for the $23 million project has been underway for a decade.
"The project focus is to bring the Senate Chamber back to the configuration and the finishes and the colors that it was in 1898, when it first became the Senate — having been the House of Representatives before that," project architect Chris Coios said during a recent tour of the building.
Coios said the renovation team had to learn the history of the State House and Senate Chamber to guide their restoration decisions. The project is much more than a cosmetic renovation of the chamber.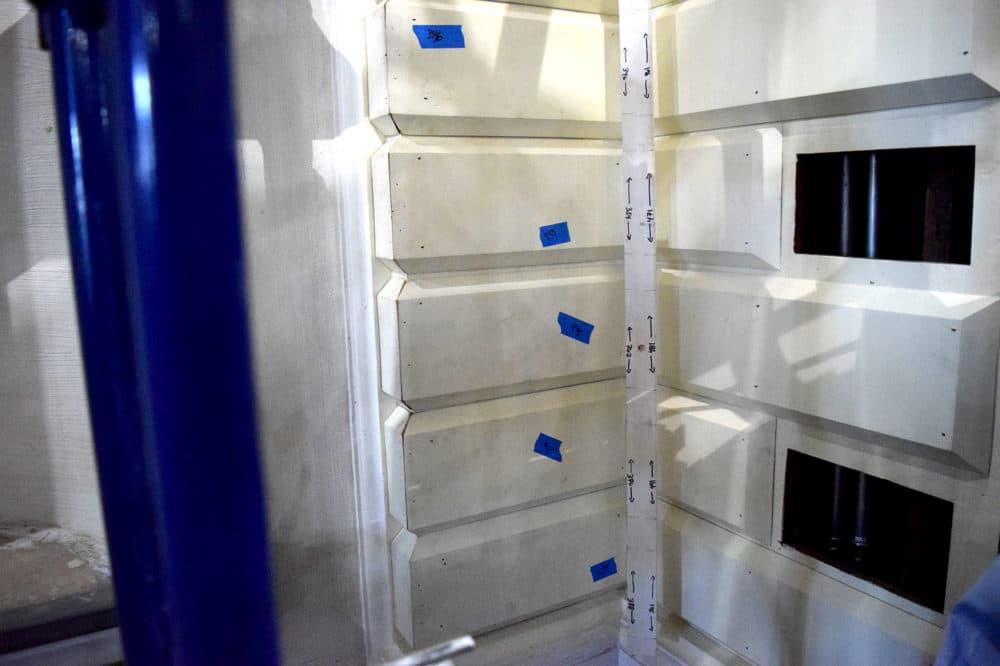 "We've retained all of the beauty that is the history of this wonderful chamber, but we've made it 21st century," Chandler said. "We have left a statement here that this is for the long run, and Massachusetts is sort of ahead of where we've been."
Construction on the Senate Chamber will continue through the summer and fall. The Senate will continue to hold informal sessions in their temporary quarters in Gardner Auditorium.
Managers say the project is on budget and on time, and will be completed by the first Wednesday in January, when the 191st session of the Legislature convenes.
This segment aired on August 7, 2018.