New Play Tells Stories Of Bostonians Affected By Gentrification, Displacement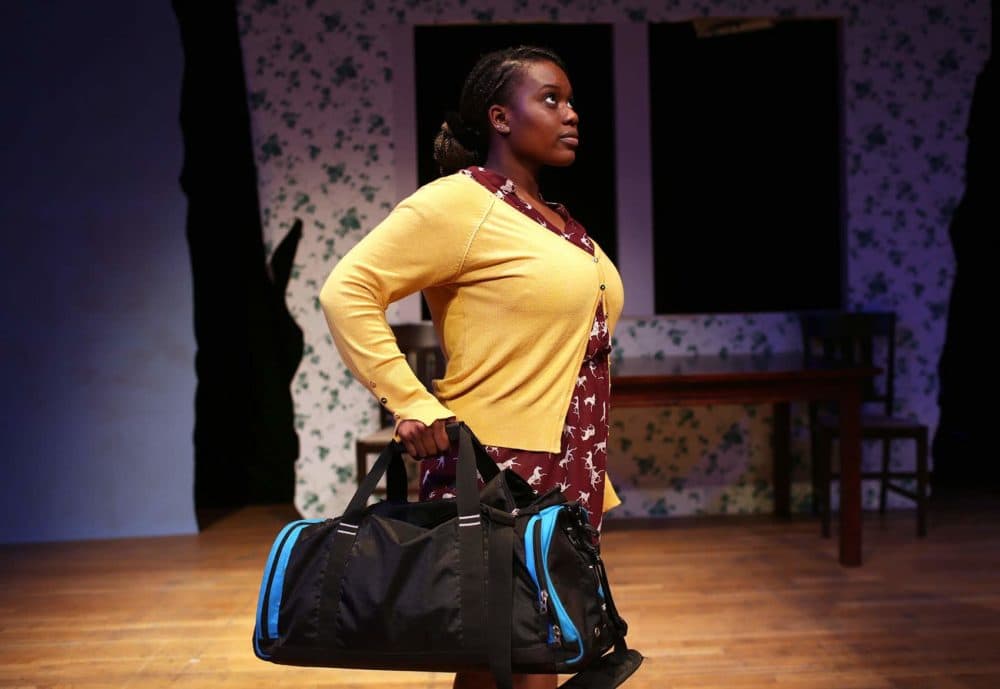 This article is more than 4 years old.
Boston-area resident Ronel Remy says that between 1992 and 1999, he had to move six times, due to the gradual gentrification of neighborhoods like Somerville, Dorchester and Hyde Park.
"When I was living in Somerville, I was working as a cook at the Boston Medical Center. Then the rent went up, so I had to leave to find an apartment that was cheaper and with a better commute, in Dorchester," said Remy. When he had to leave Dorchester because the rents there had caught up to the rest of the city, Remy said he noticed luxury apartment buildings and high-end restaurants had popped up all around him.
That journey is the inspiration behind one of the eight vignettes that make up "This Place/Displaced," a new production from the Artists' Theater of Boston that's running at the Charlestown Working Theater until Aug. 25.
The play is a product of a collaborative effort. Eight playwrights spent time interviewing and learning the stories of people who have been affected by displacement in Boston and then translated their stories for the stage.
Artistic Director Anneke Reich was inspired to use her theater training to amplify stories like Remy's after attending several City Life/Vida Urbana meetings and hearing about the ways in which gentrification and displacement impacts Bostonians from all over the city.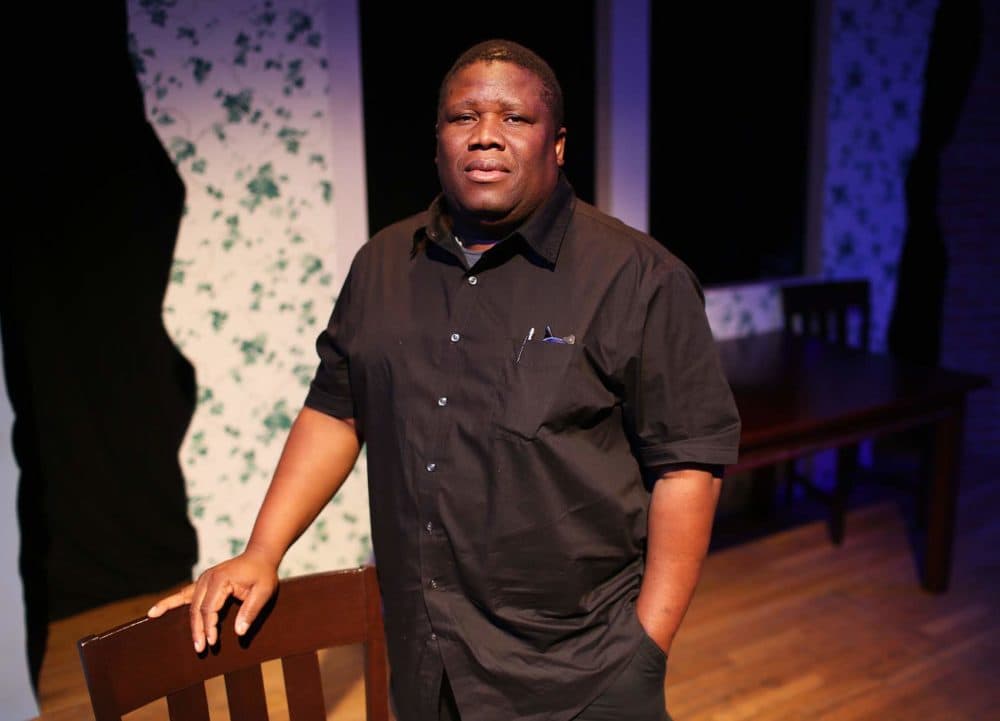 "I was listening to members talk about their own experiences and I saw what that did for the person sharing and for the people listening," Reich said. "That led me to believe that if we were to weave some of these stories together and tie in themes that City Life and other housing justice organizations are organizing around, this would be an incredible play."
For Reich, the production is urgent. According to a SmartAsset survey cited in an original zine that the Artists' Theater will distribute prior to each performance, a household needs to earn an estimated $120,900 annually to comfortably afford the monthly rent of $2,821 of an average two-bedroom apartment in Boston. One physician has said Boston's evictions are tantamount to a public health crisis.
"This Place/Displaced" breathes life into striking statistics like these on stage, but also does critical work in amplifying voices that traditionally aren't heard outside of their own communities," said Reich.
Brownell said the playwrights were well aware of the pitfalls with this kind of production: that it could turn into a drippy, mawkish or preachy piece.
"One of the things that we didn't want was for people to feel like they needed to mine for the most tragic story. Some of this is fun and it's heartwarming and it's multidimensional," said Stephanie Bronwell, one of the playwrights and the managing director of of Artists' Theater Boston.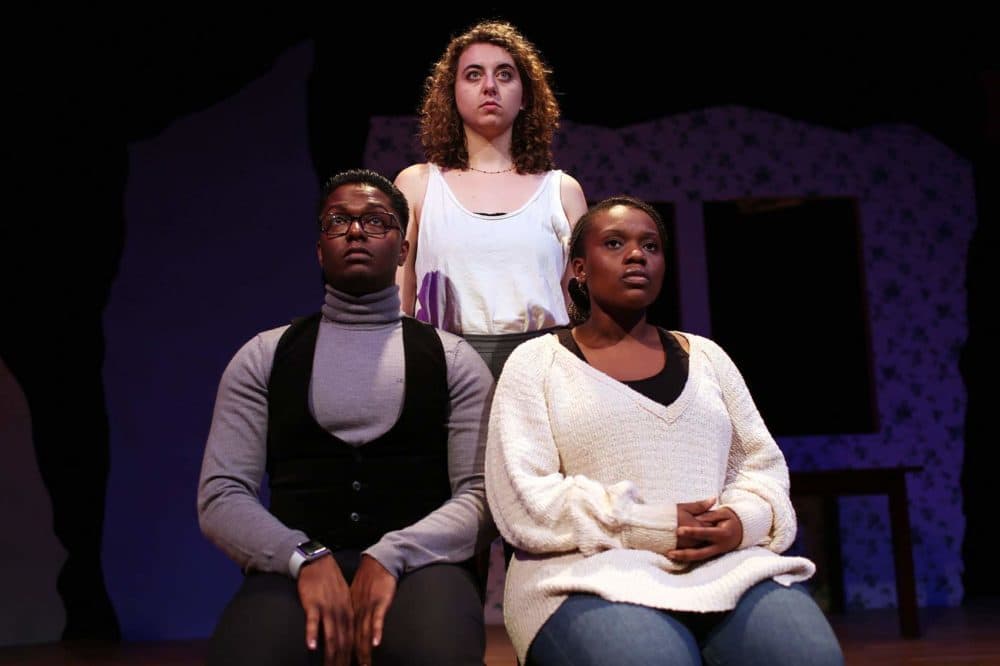 Although each vignette touches on the same core themes, their approaches vary. Some playwrights (after consultation with their interviewees, whom the company refers to as community partners) were faithful to actual experiences when writing their scripts, while others, like Jaymes Sanchez, elected to fictionalize a particularly symbolic experience from his community partner's past to emphasize the pain and confusion associated with displacement. In Sanchez's script, Eve, a black woman with health complications that require her to use crutches, discovers that her condominium is (unbeknownst to her) listed online for auction. All of a sudden, Eve's living room morphs into a game show called "Who Owns What", and contestants with varying levels of racial and economic privilege casually place bids on Eve's home right before her eyes.
"The intersection of gentrification and other political issues that are increasing their hold on our communities are showing themselves to be a lot stronger right now," said Reich, who until recently taught at both the Margarita Muñiz Academy in Jamaica Plain and the Community Academy of Science and Health in Dorchester. Many of her former students dealt with immigration challenges, including the lack of legal documentation to secure a place to live. For them, gentrification and displacement pose threats that she said are "beyond comprehension" for other Bostonians.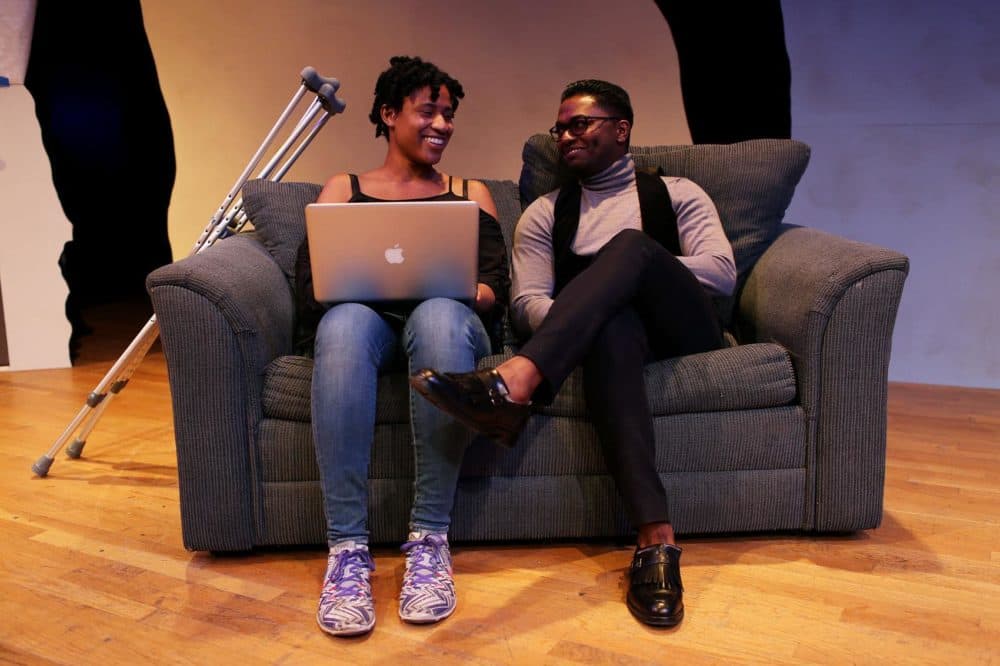 Reich said she ultimately has a great deal of faith in the theater's ability to strike an emotional chord with audience members while delivering an urgent message. A powerful story on stage, Reich believes, is especially effective when used as a tool for social and political activism.
"I think there's the temptation for some folks to go into escapism sometimes in the arts, especially when we're in this genuinely confusing time," she said. "One of the things we were hoping to accomplish is that when you're learning about why gentrification is happening and who it affects, we are hopefully going to help our audiences not shy away from that and take what they're learning from the show into their lives in some way."
To this end, each performance will be followed by a discussion panel of actors, playwrights, community partners and at least one local community organizer from an organization like City Life/Vida Urbana. This will give audience members a chance to ask questions and process the themes in each of the vignettes, and also feel empowered to take what they've learned about gentrification back into their communities.
"We're going to have QR codes for audience members to scan that will lead them to petitions that City Life is currently working on, so folks can do a small action right there," Reich said.
While the play is meant to serve a critical role in encouraging conversation about a citywide crisis, the ability for real Bostonians to have their stories heard and validated is what will stay with Remy.
"I believe everybody not only has a story to tell, but too often we think that because we have nothing, the world won't want to hear us," he said. "It's only very recent that I found out, that's not really true. For years, I thought it was true. But now, I'm speaking louder than I ever did before, and I'm not ashamed of it."
"This Place/Displaced" runs at the Charlestown Working Theater on Aug. 17-18 and 24-25 at 8 p.m.