Facing Higher Costs, Cities Enforce 'Cleaner' Recycling
Play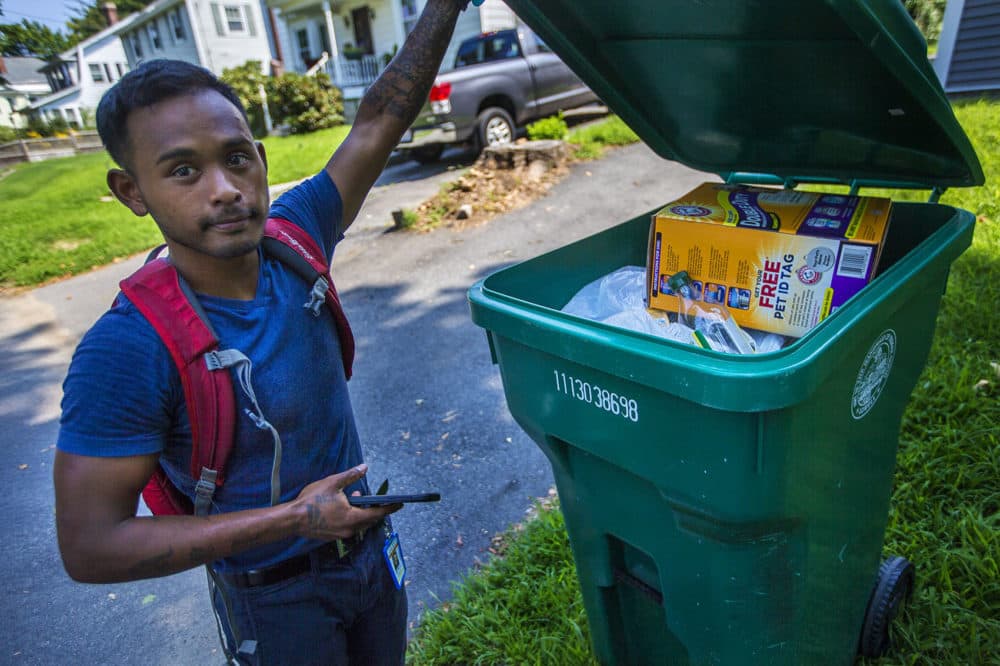 This article is more than 4 years old.
There's a recycling crisis brewing in Massachusetts and across the country: It's now costing municipalities more money to pick up our recycling bins.
The problem started at the beginning of this year, when China decided to stop buying recycled materials from the United States.
"If your biggest customer just walks away, suddenly you're left with a great deal of material, and you're just trying to figure out what to do with that," says Gretchen Carey, the recycling and organics coordinator for the waste collection company Republic Services.
Boston was even more dependent on China than other U.S. cities because of its port. Processors like Republic used to put recycled materials on cargo ships heading back to China.
The process was simple and cost-effective — until China suddenly decided to stop taking Boston's stuff. Officials claimed it was too contaminated with things like food waste and thin plastic grocery bags.
"Last year, you could get $75 a ton for mixed paper," Carey says. "As of now, it's $5 a ton. That's how much the commodities market has fallen."
To cope, the processors are passing on some of the costs to the cities and towns they serve. That's forcing cities like Lowell to take a closer look at the recycling bins of homeowners.
Bora Chhun, 27, is a recycling enforcement coordinator for Lowell. His job is to inspect recycling bins for any contamination. If there are items that shouldn't be in the bin, he tags it with what's called an "oops tag," which is a piece of paper notifying the homeowner of what to not recycle.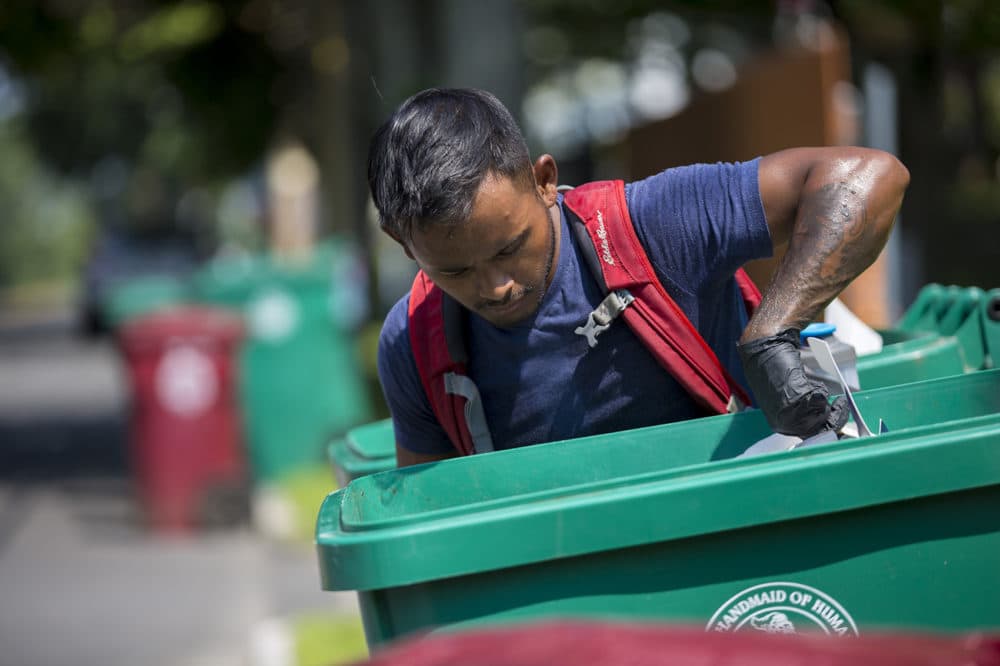 In the first bin we approach, we find thin plastic shrink wrap that is affixed to water bottles. Chhun writes a tag asking the homeowner not to include it next time. Thin plastic shrink wrap and plastic bags tend to get caught in the machinery at processing plants.
Starting this week, the inspection will get more serious. Trash trucks will stop picking up bins that Chhun and his team tag.
"We're not trying to be mean about it," says Chhun. "We just want everyone to recycle a little bit better and help out more."
Chhun is out checking bins on one of the hottest days of the year, as the temperature reaches the mid-90s.
Chhun lifts the lid on one bin and is immediately greeted by flies and a rotten smell. In the bin lies a red plastic beer cup with fermenting blueberries stuck to the bottom and a container still filled with ketchup. He takes out another oops tag and sticks it in the bin — food waste is a no-no. As he drops the lid and starts walking away, a car pulls up.
The woman driving the car, Heidi Palmer, asks Chhun whether she can throw away plastic straws like the one from her Dunkin' Donuts iced coffee cup.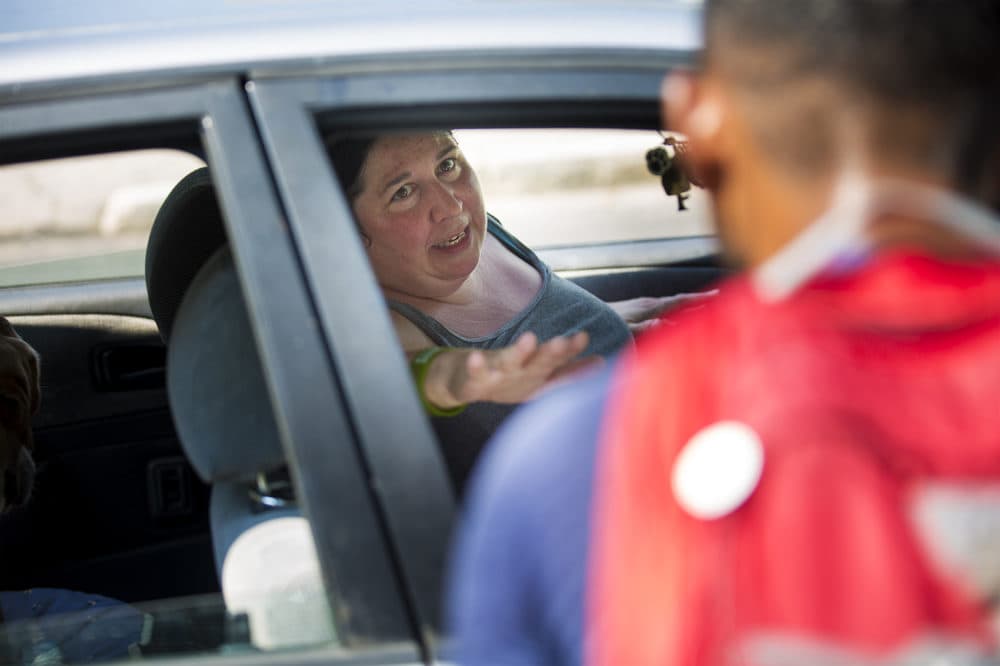 The answer is no. Palmer has taken it upon herself to share Chhun's message.
"I'm very active and I try to get my neighbors involved too," says Palmer. "But [my neighbors] don't like being criticized, and even if I say no plastic bags and no plastic wrap, it's still in there weekly."
Other communities are also tightening up their rules on recycling. Newton will start rejecting certain bins as early as this fall. Waneta Trabert, the director of environmental affairs in Newton, says they're now focused on educating residents.
"The types of materials that are on store shelves have gotten so much more complex and complicated in the last 10 to 15 years," says Trabert. "Recycling along with it has become more complex and so the education messaging hasn't kept up with that."
As our rejected plastic bottles and paper pile up at recycling plants across the state, Carey, of Republic Services, sees a silver lining: We're finally being forced to correct bad recycling habits.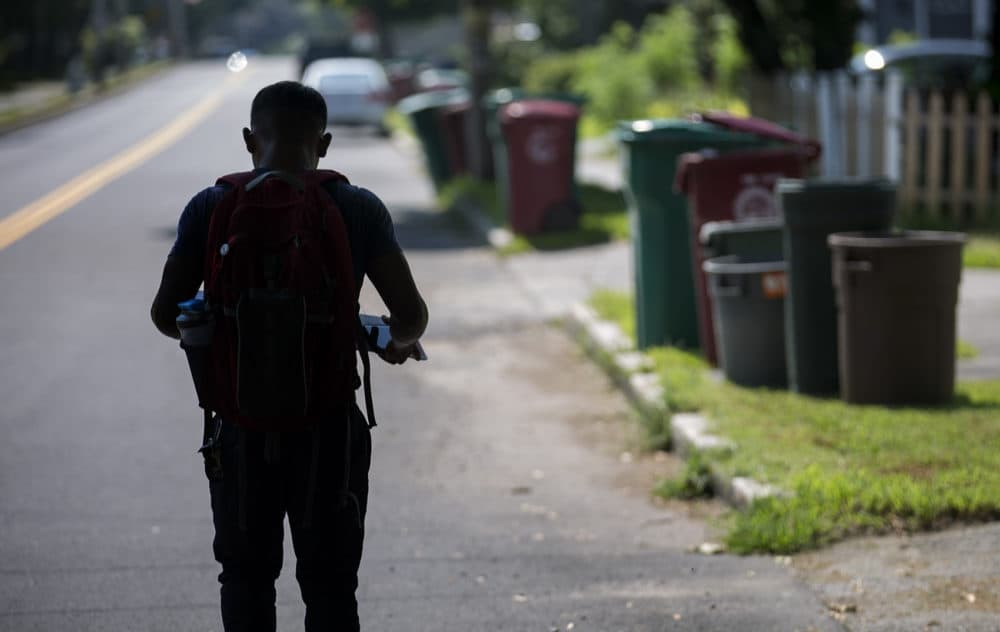 "We're all in this together," says Carey. "This is not pointing fingers at who did this or how we got here but at the same time, figuring how to work together to get ourselves out of it."
One way to do that is by taking a second look at what's in your bin and take out any contaminants.
And one good rule of thumb to keep in mind from Carey and Chhun: If you're in doubt, just throw it out.
This segment aired on August 20, 2018.