Students Start 50-Mile Trek To Smith & Wesson For Gun Control
Students in Massachusetts have set off on a 50-mile march to Smith & Wesson's headquarters to call for stricter gun control.
About 40 students and supporters started walking Thursday morning from Worcester City Hall. They're expected to arrive at the gun maker's Springfield office Sunday for a large demonstration.
They're demanding, among other things, that the company contribute $5 million to gun violence research.
David Hogg, a survivor of February's massacre at a high school in Parkland, Florida, was among Thursday's marchers. He stressed the importance of turning the energy of nationwide demonstrations into political change in elections.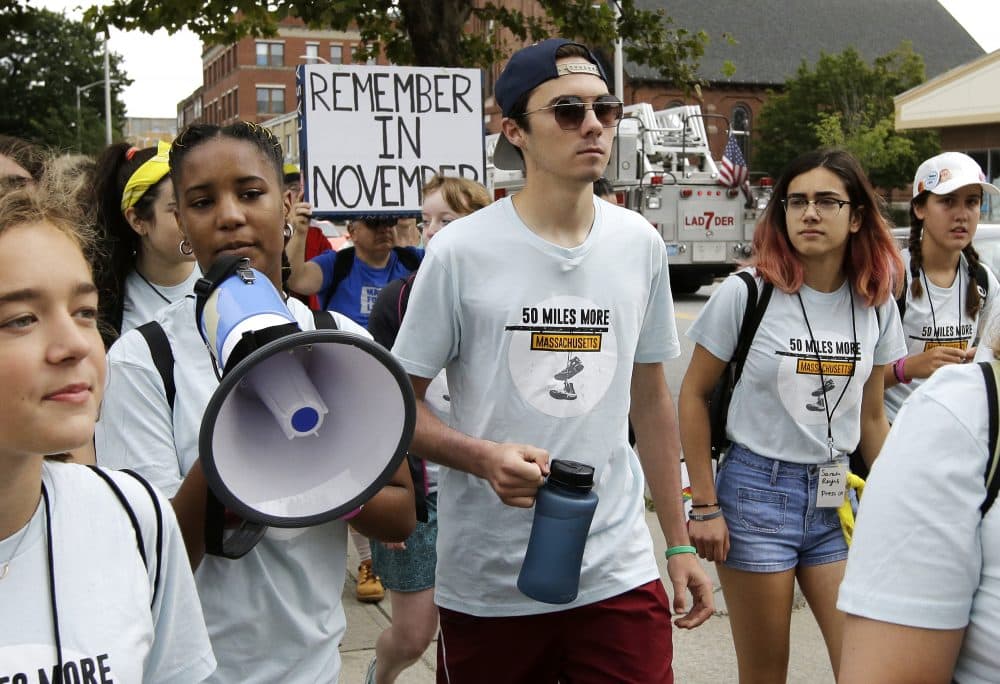 Manuel and Patricia Oliver, parents of a Parkland shooting victim who also joined marchers, criticized Smith & Wesson for making the weapon that killed their son and 16 others.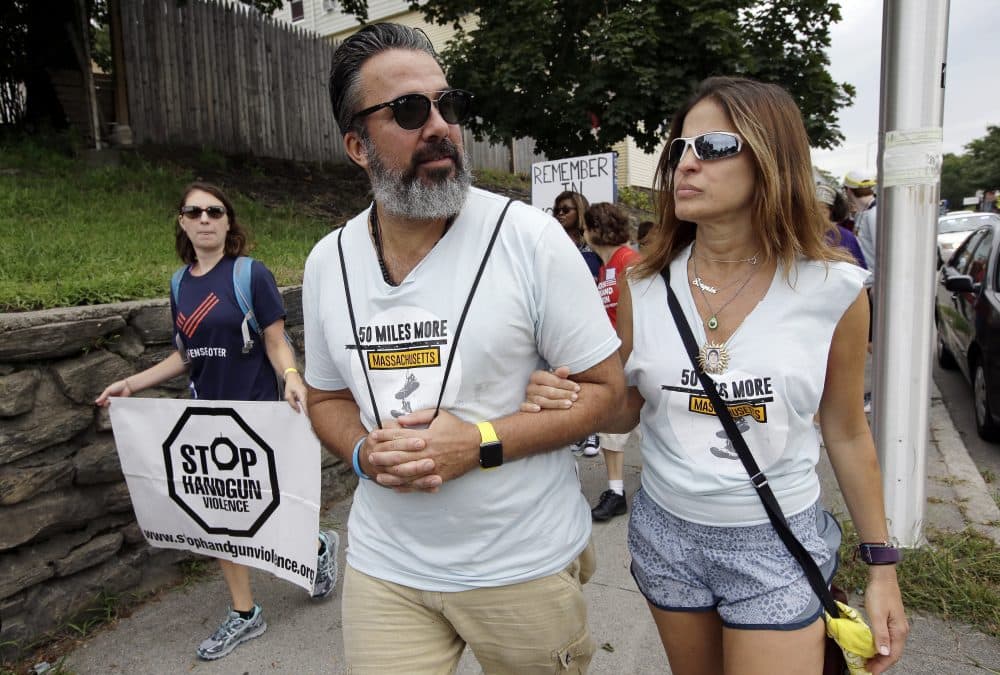 Company spokespersons didn't comment this week.